Hostel
directed by Eli Roth
starring Jay Hernandez, Derek Richardson
Lionsgate Films
Two American backpackers, Paxton (Jay Hernandez) and Josh (Derek Richardson) are traveling through Europe in an attempt to escape the pressures of college that await them when they return home. They meet an Icelandic man, Oli (played by Eythor Gudjonsson), and the three of them set off to a Slovakian city, where they are promised beautiful European women, who will be willing to do just about whatever.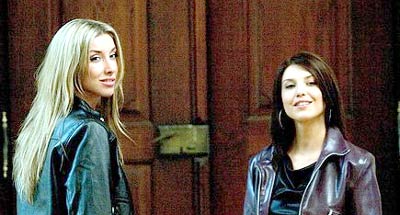 Upon arrival, the guys see that the women are breathtaking. Two Slovakian beauties, Natalya and Svetlana, befriend the guys and that's when the trouble starts. After a night of partying, Oli disappears. The hostel claims he checked out, but the guys don't believe that. Another guest, Kana, shows them a simple but eerie text message–a photo of Oli and her friend, who has mysteriously vanished as well. More partying ensues. Josh decides to call it a night, saying goodbye to Paxton – for the last time. Paxton returns to a deserted room and the hostel claims, once again, the guests checked out – including him. Josh, usually the responsible one of the two is nowhere to be found.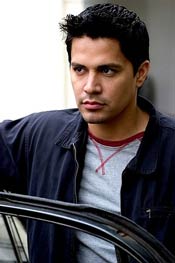 Deserted, Paxton is forced to find his friends and stay alive in the isolated town – a task easier said than done. Now they're after him and the only thing keeping him alive is his ingenuity. Hernandez pulls off a pretty good role, but something is off about his performance. You can't help but wonder if you were in the same position if you'd go about things a bit differently. A better job is done by the two female leads, Barbara Nedeljáková and Jana Kaderabkova, both newcomers to the scene. Their acting causes you to wonder if people could honestly be that heartless and money-hungry.
Eli Roth's Hostel is meant for those who love horror and can handle the violent and disturbing graphics. The first hour moves slowly, filled with sex and partying, but towards the end, the film accelerates. The last 35 minutes are full of blood and tension, a nail-biting experience. Roth pulled off an amazing feat – making a movie that both captivates your attention and turns your stomach. Good horror movies are hard to come by, but Roth delivers. Hostel will make you think twice before you go staying in any unlisted foreign hostels.
Hostel Film: http://www.hostelfilm.com
---