Iron Man
directed by Jon Favreau
starring Robert Downey Jr., Gwyneth Paltrow, Jeff Bridges, Terence Howard
Paramount
In a comic book universe that includes a human fireball and a cigar-smoking duck, the concept of a flying "iron man" is hardly far-fetched. Nonetheless, Tony Stark stands out as a relatively unconventional superhero. There's nothing unusual about his being a billionaire playboy, but Stark's profession of right-wing arms manufacturer raised eyebrows even in the early Vietnam-era in which he debuted. Unlike Spider-Man or Daredevil, Iron Man doesn't have time for gangsters or purse snatchers; rather, he concentrates on the big, ultra-menacing baddies – which often turn out to be mechanized creations of rival and/or rogue technology firms. Throw in Stark's various love interests, his raging alcoholism, and the fact that the inventor's red-and-gold metal suit also serves to keep his injured heart ticking, and you have a page-turner that blends Soap Opera Digest with Popular Mechanics.
And, for 45 years now, the Invincible Iron Man has been very, very cool.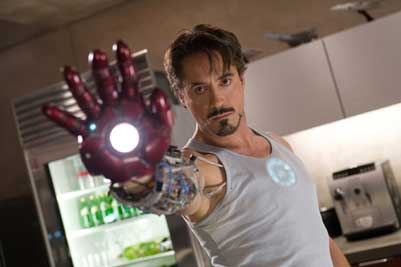 Recently, the planets of Hollywood aligned themselves for this metallic icon. Convincing special effects and an even more believable – and politically timely – script have caught up to the comic book, making for an Iron Man film that will simultaneously satisfy fans and thrill the date-movie crowd.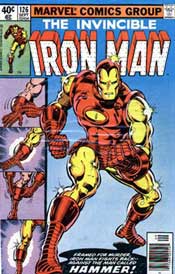 In a refreshing twist, acting, rather than CGI, takes center stage in Iron Man. As everyone who has seen the commercials/highlight reels knows, Robert Downey, Jr. stars as Tony Stark. On paper, the genius actor seems miscast as a superhero, but on screen he proves to be perfect for the role of a hard-drinking ladies' man who ultimately re-adjusts his moral compass. Gwyneth Paltrow, an equally unlikely choice for a comic adaptation, is expectedly great as Stark's assistant/nursemaid "Pepper" Potts; Air Force Colonel "Rhodey" Rhodes (Terence Howard) is Stark's best friend/wingman, and director Jon Favreau fills in as his snappy driver, "Happy" Hogan (remember, these characters were created in the early '60s).
A head-shaven Jeff Bridges does his creepy best as Stark's snake-in-the-grass partner, but the screen belongs to Downey and Paltrow's Gable and Lombard-echoing chemistry. Paltrow's Pepper takes a minimum of crap from her boss – and even less from others – while remaining steadfastly loyal and protective. It's quite endearing when the pair's fondness for one another awkwardly surfaces.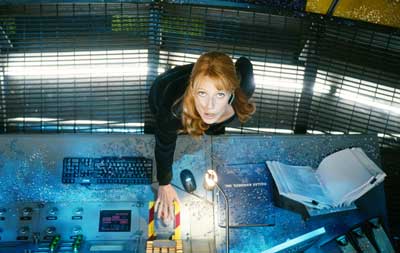 Iron Man doesn't have the "epic" feel of a Spider-Man or Superman flick, and in this case it's not a bad thing. For all the high-tech weaponry involved, Favreau avoids the over-the-top "Bruckheimer Method" of filmmaking as much as possible, concentrating instead on great pacing – adding bits of laugh-out-loud humor along the way. The scriptwriters get high marks for subtle inventiveness; they've taken bits and pieces of the comic's various developments and interwoven them with a few creations of their own. Freed from the confines of ink and paper, yet highly reverential of its past, the finished product is an Iron Man who stands on his own two feet.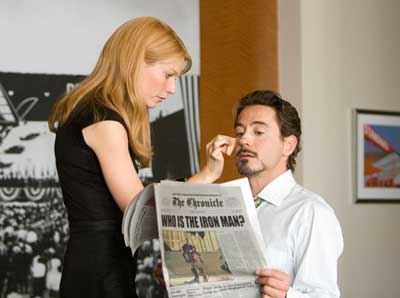 There's more than one hint of a possible sequel dropped in Iron Man; after the film's opening weekend, there will be more than a few fans eager for Downey, Jr. to strap on the armor again.
Iron Man Movie: http://ironmanmovie.marvel.com
---