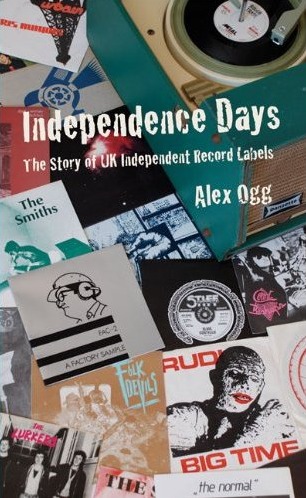 Independence Days: The Story of Independent UK Music Labels
by Alex Ogg
Cherry Red Books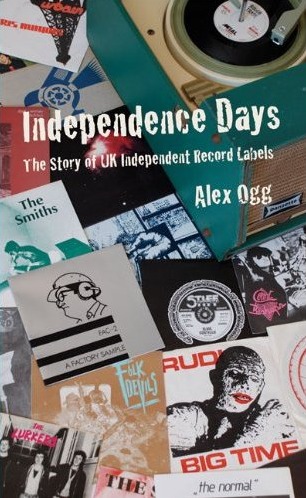 Indie rock is a hot trend, but what does "indie" really mean? Before it became a marketing slogan, the term referred to all those little labels that didn't have their own pressing plant. The independent labels were run by record collectors, music fanatics, and specialists who saw and serviced a small niche as a hobby or side business. The labels were scattered through small town and big cities, and occasionally operated out of hair salons or real estate offices. In this extensively researched compendium, Alex Ogg traces the Indies way back to the first format wars. I'm sure you recall the time when the "Lateral Cut Recording" competed with the Edison Cylinder. Even Mr. Edison tried to monopolize the recording industry with his patents and money. He failed, but his idea is still firmly ingrained at the major labels: We control the artists, the means of production, distribution, and how and when you listen. Indie thinks differently – "This is a completely cool record, ya gotta hear it!"
The book begins in America, but quickly moves to the British side of the pond with stories of Chiswick and Ace. These labels came to life to provide record shops with more material to sell. Artist development wasn't the issue; the recording agreements were typically for one song, a reasonable profit split, and no regrets. As punk appeared on the scene, the major labels were uninterested, and it fell to these guys in record shops to record and distribute the music. The Simple Minds began as Johnny and the Self Abusers, the Buzzcocks first record was intended as a memento of a summer's work, and even Bowie and U2 began in these scruffy shops. The list of band names goes on and on, and for every name you might have caught here in 1979, there are three or four more that you missed. How could you not buy a disc by The Desperate Bicycles?
Ogg is thorough and focused, splitting chapters partially by time and partially by genre – punk, New Wave, industrial, and Goth are all treated with dignity and detail. The rise and fall of Stiff, Cherry Red, Mute, and 4AD all get fair treatment, as do the stories of bands that hit and bands that missed. The Indies weren't much better at paying artists than the majors, stories of rip-offs and failed trust are just as gory here as in any music industry tell-all. Vital new bands paid their dues in these indie trenches, and occasionally went on to greater success and greater rip-offs with the majors. The Indies were the farm teams of the late 20th century.
While this book is a dense 560 pages with no pictures beyond label art, it's an essential reference to the era and very readable. Since Ogg stovepipes his stories, occasionally the same story is told twice from different sources. That's fine, flip this open and read at random for a free-form history lesson. If you love music, collect vinyl, or might start your own band, you can't do better than study this history. Sure, you'll make the mistakes of your predecessors, but if you didn't, what fun would it be?
Cherry Red/IPG: http://www.ipgbook.com
---