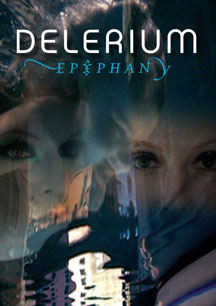 Epiphany
starring Delerium
Nasty Byte Film Production, MVD Visual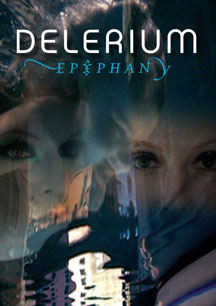 Bill Leeb made his musical mark with the clanky, sampled shortwave radio sounds of Frontline Assembly and Skinny Puppy, but on the side he worked on his hypnotic and melodic group Delirium. Delerium falls into a shallow valley of vaguely of New Age electronics with soothing vocals from long-legged Kristy Thrisk (she's wearing the fishnets) and Leigh Nash (short hair and the leather coat). This concert video is centered on a 2008 show in DC with some additional material from other tour dates. The stage is filled with moody and trendy LED blue lighting, a projection screen floats above and the video editor likes to take shots of Thrisk and mirror them so it looks like she's singing with herself. Given Leeb's background in sounds, it's entirely feasible.
The music has a flowing internal sonic quality, and transitions from one song to another are noticeable, but you can drop in almost anywhere in the show and pick up the flow. Thrisk sings beautifully, but she has a tendency to march around on stage like she's playing soldier. Nash is more static, although I enjoyed her lead on "Silence," Delerium's biggest hit. They bring on a guest vocalist who replaces Sarah McLaughlin but don't really identify her. Leeb hangs out in back on keys, and an exceptionally talented group of musicians – Sean Ashby on guitar, Ashwin Sood on drums, Brian Minato on bass – all add to the professionalism of the tour. There are 12 songs, all rather long and meandering, and while the video work is entertaining, it feels a bit trite by the end of the show.
In addition to a few sound options (Stereo and Dolby 5.1), there's a very nicely made documentary on the band. The members introduce themselves, Leeb signs some fan autographs, and he talks about music, the band, and how he approaches the writing and recording process. There's the usual backstage stuff, people put on makeup, warm up, and hang out until the curtain rises, but they make you feel like they really care about their audience and their music. For floaty ambient entertainment, this is some of the best.
Delirium: http://www.Delerium.ca
---