Face to Face
with Strung Out, Blitzkid, The Darlings
House of Blues, Orlando, FL • May 27, 2011
Jen Cray
On their first album in eight years, California punk rock veterans Face to Face pick up right where they left off – filing down the sheen of rock 'n' roll and dragging it through the mud just enough to give it a good coating of grit. Like Social Distortion or Bad Religion, these everyman punks have a fanbase decades in the making (Face to Face's birthdate was 20 years ago, if you can believe it!), which made for a comfortable fill inside the confines of the House of Blues.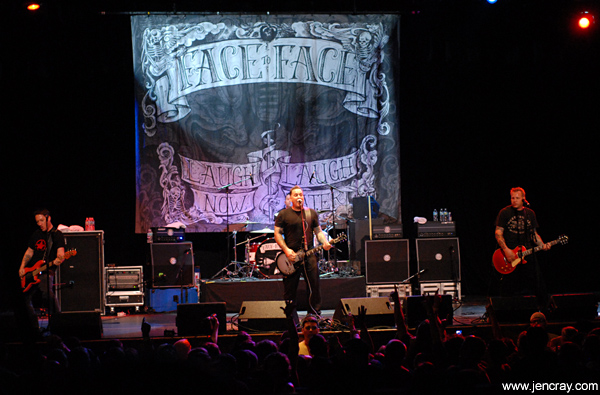 Cut from that same vine, but of a much less seasoned vintage, are The Darlings. The tail end of their set was all that I caught and, though it was nothing to lose your shit over, it was agreeable enough. They play greaser-charmed R 'n' R and though singer/guitarist Buddy Darling hasn't quite found all of the charm and wit that makes for a memorable front man, he sure tries real hard.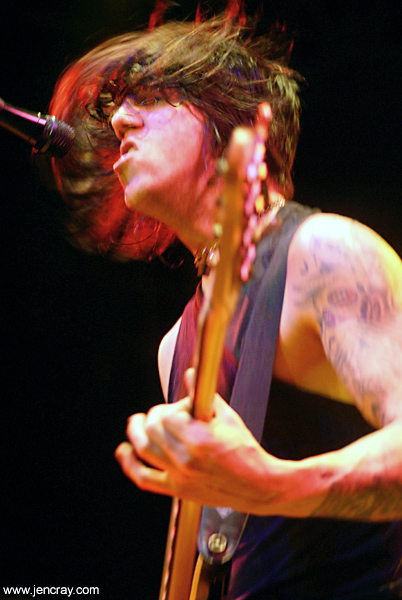 Secondary openers, Blitzkid, made the memory of The Darlings grow sweeter by the second. A self-described "horror punk" band out of the spooky metropolis of West Virginia, the only thing memorable about the black-clad band is the ridiculous asymmetrical curtain of hair that vocalist/bassist Goolsby hides behind. That, and the ill-advised moment when he turned his bass vertical and playfully spun and "played" it as if it were an upright. Your bass part can't be too difficult if you can pretend to play it with your foot. Just get an upright, dude, you look pretty silly… and cut your hair!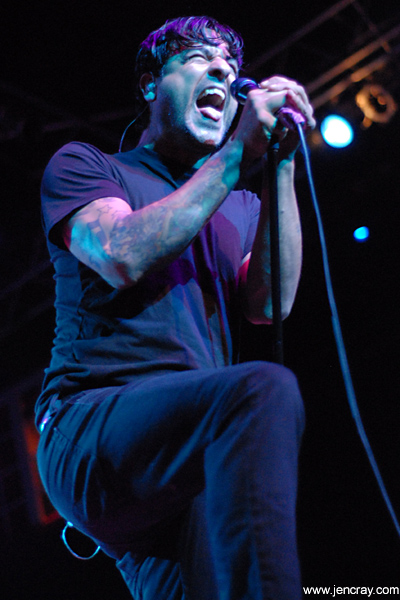 Strung Out was the saving grace of the opening sect. Singer Jason Cruz was drenched by the end of the first song – such is the full throttle acceleration of the Californian's set. There is no pause for breath, no coasting along for this 20-year-old skate punk hardcore thrasher, from the opening chords of "Too Close to See" to the closing notes of "Matchbook" (both off of fan favorite Twisted By Design), the fury never faltered. And the audience, as has become expected for Strung Out shows in Orlando, treated the floor like four year olds in a sandbox full of sugar.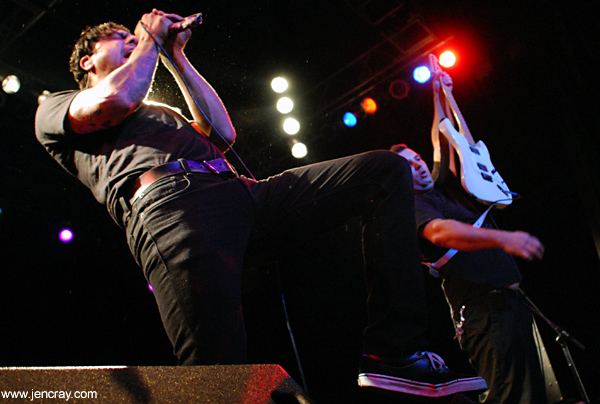 Opening up with a new song ("Should Anything Go Wrong") off of their new album (Laugh Now, Laugh Later), that had just been released one week prior to the show, could have been the death knell for a band less bold, but Face to Face nailed it to the wall and proclaimed it a new classic. Of course, following on its tail was a true classic dating back to 1992, "You've Done Nothing" and diving that far back into their catalog so early on was an even smarter move.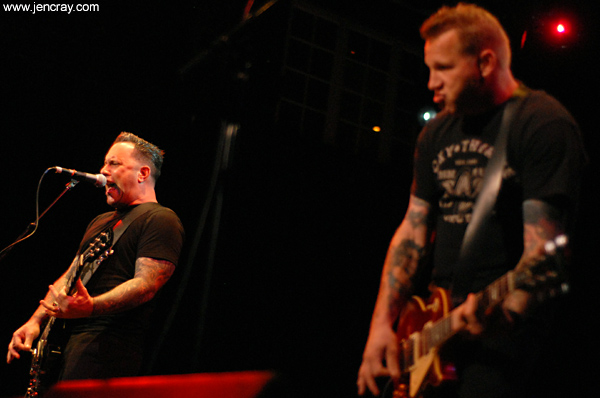 "We've got a new album out… we're gonna play some songs from it, if you don't mind, but it'll be mostly old shit," guitarist/vocalist and only original band member Trever Keith told the rabid crowd.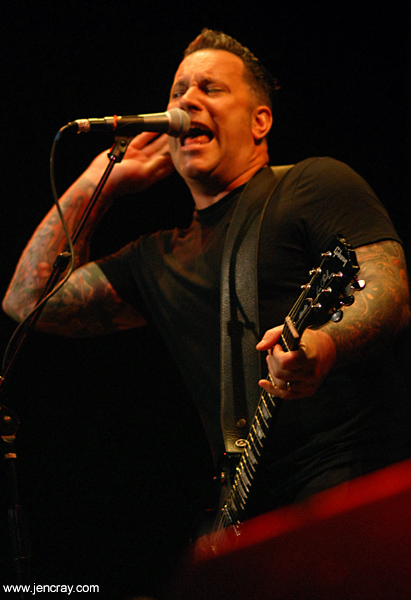 As the room got humid with the excited funk of too many men pushing each other in a circle, the band – which included on-again/off-again second guitarist Chad Yaro – flawlessly played through a hits-laden set. "Walk the Walk" and "Ordinary" gave the bodies plenty of reason to pulverize one another in the friendliest of manners. By the time the group got around to wrapping up a sweaty night, there was just enough of a surge left in the collective energy source of the room to explode appropriately for "Disconnected" and "It's Not Over," a pair of the band's best.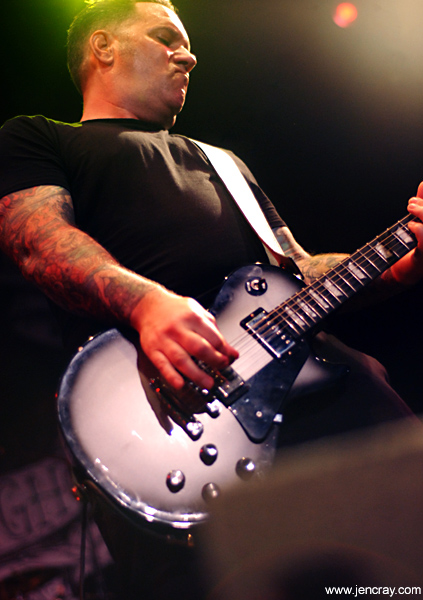 "We were broken up for about a minute," Keith joked earlier in the night, "but we're back together again."
Long live the undying energy of old-school California-bred punk rock. They must put something in the water out there, cause these bands never seem to age and never seem to die! Long live the power of the Pacific!
Gallery of shots from this show: Face to Face • Strung Out• Blitzkid.
Face to Face: http://www.facetofacemusic.com • Strung Out: http://www.strungout.com ◼
---