Yellowcard
with Son of a bad Man, Runner Runner
Jacksonville, FL • June 25 2011
Stan Kruslicky
For their first hometown show in four years, Yellowcard tore up their familiar city of Jacksonville.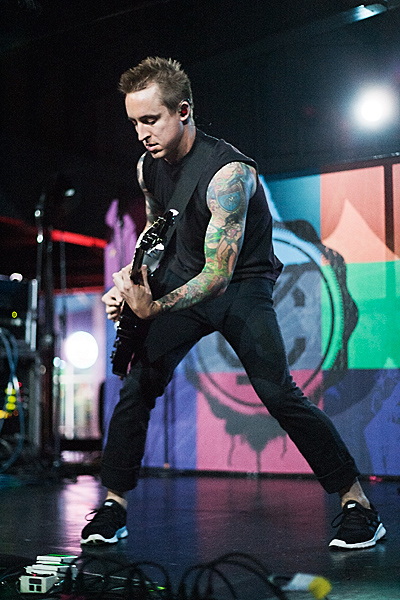 Yellowcard hit big eight years ago with the album Ocean Avenue, and from 2003 to 2005 the band had a ton of plays on the radio and MTV. Then abruptly in 2008 they announced an indefinite hiatus – so I guess that you could call this 2011 tour a "comeback."
Led by Ryan Key on vocals and Sean Mackin on violin and backing vocals, the group tore up the stage, showing themselves as true pop punk veterans. They played tracks like "Denial," "Fighting," "Leaving Home," and "Ocean" – each song eliciting ample amounts of singing and dancing on the part of the excited fans in the audience. An acoustic version of one of the band's early hits, "Only One," was a highlight of the set.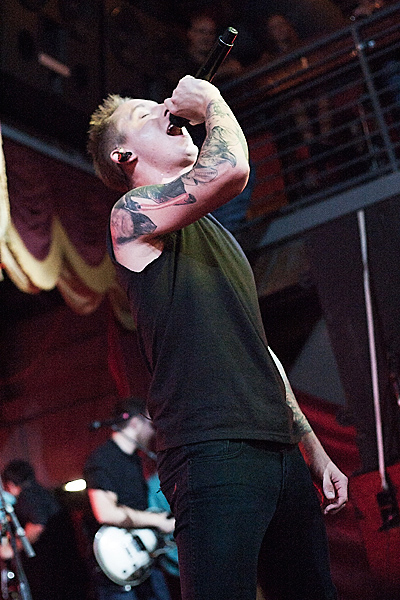 An often overlooked strong point of the band is violinist Sean Mackin, whose energetic performances are the backbone of the Yellowcard live show. He kicked things off early, opening the set with a killer violin intro.
The night was summed up with tracks from Ocean Avenue and the less popular Lights and Sounds. There were some odd omissions in the setlist, but when you've got seven albums and under two hours to work with, some songs must be left out. The fans didn't seem to care.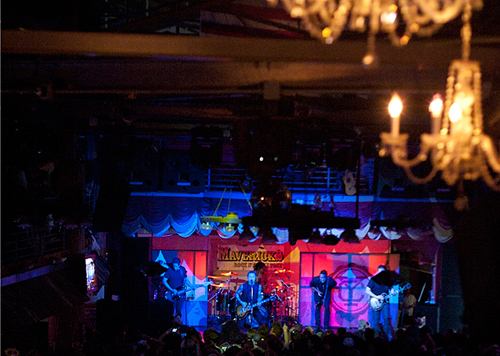 Though this was far from being the most exciting concert I've been to this year, it wasn't a bad night either.
Gallery of live shots from this show: Yellowcard ; Runner Runner ◼
Yellowcard: http://yellowcardrock.com ◼
---