The Sounds
with Wallpaper, The Constellations
Firestone Live, Orlando, FL • October 13, 2011
Jen Cray
Time stands still when Maja Ivarsson, the blondie that fronts The Sounds, steps into a room. Slipping in a side door during one of the opener's sets, wearing a black leather jacket and effortless sex appeal, she pauses for a beat before slowly ascending the stairway up to the band's green room. Like a cool breeze parting the smokey haze, even if you don't spot the singer making her entrance, you probably feel it. The band's not even onstage yet, and already Ivarrson's owning the room.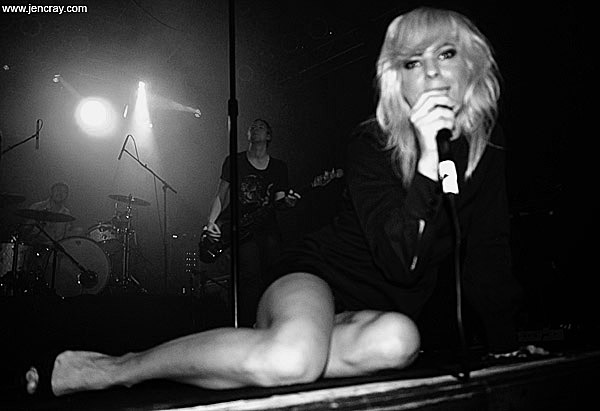 Atlanta's psychadelic/alternative rock hybrid, The Constellations, occupied the time it took for fans to gradually meander into the venue, but didn't own much of anything. The Gin Blossoms covering Beck at a '70s costume party – if you can imagine that, you can imagine The Constellations' look and sound. Singer/multi-instrumentalist Elijah Jones slipped into a pseudo rap-style that, backed up with an otherwise southern rock sound, was a strange fit for the group… or maybe it was just 15 years too late.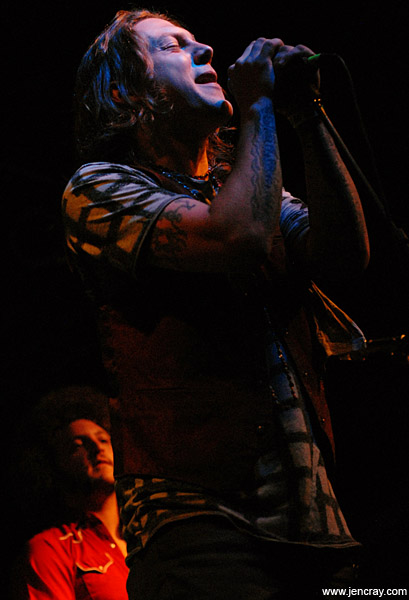 Wallpaper was a much better fit for the dance-eager audience, despite the fact that at first glance they (especially the colorfully garbed, hat wearing singer Eric Frederic) looked a bit ridiculous. Silly looks aside, Frederic's drunken-good-time vocals paired with the permanently dancing backing singer Novena Carmel laid over top of dual drums and melodies that sound like LCD Soundsystem after a night of heavy drinking, was infectious.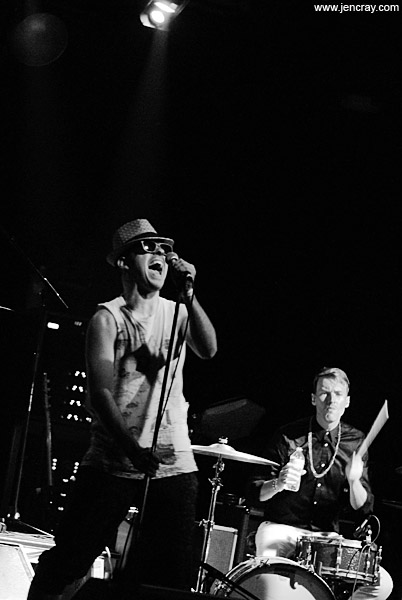 From the first bass and drums breakdown chorus of opening number "Shotgun," a song that introduced to us Frederic and Carmel's wide-leg-bounce choreography, Wallpaper was a party sent through the speakers that got everyone jumping.
Their rambunctious set could best be described by one of their own lyrics: "It's like the best night ever/ This song/ I'm really feeling this song/ This song/ Fucking Best Song Ever" (from "FuckingBestSongEver").
So, there are two lessons to be learned here:
Don't judge a band by their neon colored tank tops, silly pants, goofy hats, and orange sunglasses
Not every band has to write music like U2, sometimes a silly dance band is just what the body and brain ordered.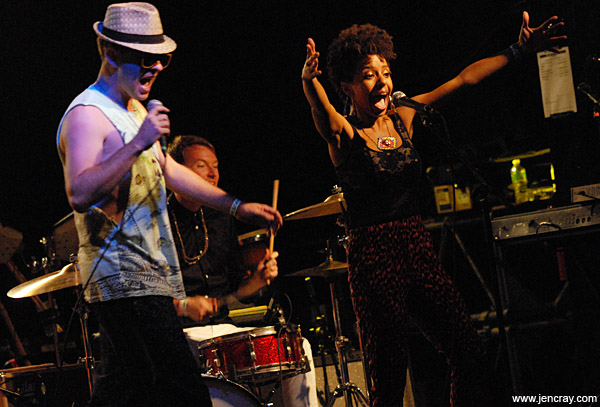 Hair glowing like a beacon on a stormy night, Maja Ivarsson strutted up to the front of the stage caressing the first of many cigarettes between her lips, and sang the Carpe Diem lyrics that opened up their latest album: "It's so easy when you know how it's done/ Ya gotta sieze the moment/ before it's gone" (from "It's So Easy").
With her and the band buried deep inside of a blue and magenta haze, the most striking features onstage were Ivarsson's hair and endless legs that were, of course, well lit and on display. These legs, like Angelina Jolie's lips or Gwen Stefani's abs, are wonders of nature and they are most definitely not unappreciated by Orlando area fans. In fact, they may just be responsible for a few ticket sales.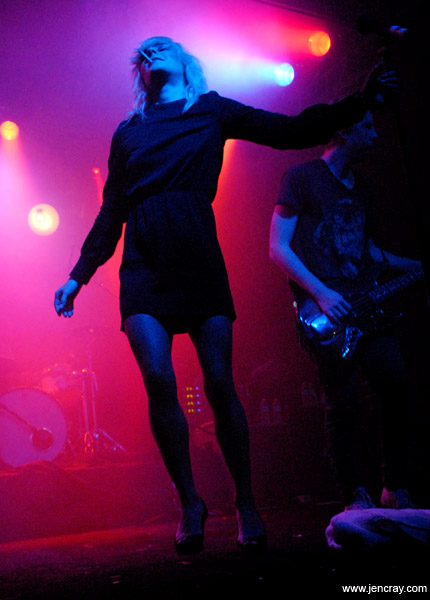 "It feels good to be back," she said to the small but devoted crowd, "We've played here so many times… Orlando feels like family."
The hour-and-then-some set touched base on all four of the Swedish band's full-lengths, from "Seven Days a Week" and the self-titled track off of 2002's Living in America all the way through to all of the impossibly tasty dance hits off of this year's Something to Die for – an album so good that it even scored a couple of songs on the soundtrack to Scream 4. Of those newer songs, the drum break at the end of "Better Off Dead" was tribal enough to inspire a select few to do the robot (ok, yes, that was me), "Yeah Yeah Yeah" was so potent it may have impregnated more than one bouncing fan, and power ballad "The Best of Me" sounded ten times better live than on record.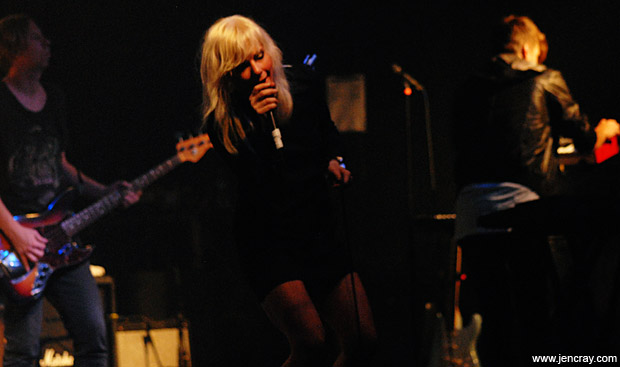 As has become a bit of a tradition for Sounds' shows, a solo performance of the heartbreaking "Night After Night," with Maja clutching a cigarette in one hand and the microphone in the other, was a gripping highlight of the night. The levels at which the audience sang along touched Ivarsson to the point that she backed away from the mic' with a choked up smile, put her hand over her heart, and mouthed the words, "thank you," before finishing up the last verse.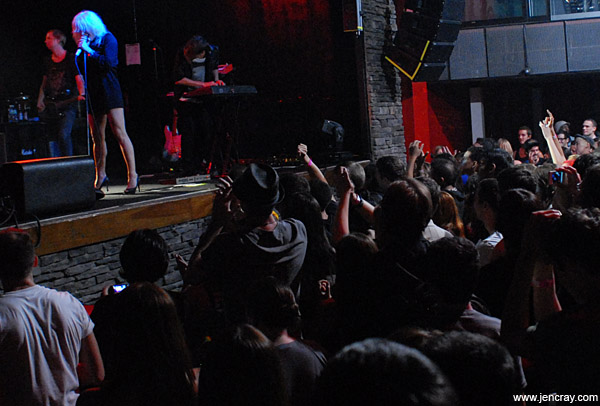 If the pattern continues, The Sounds should be sliding through Orlando again within the next six months or so… or maybe that's just wishful thinking on my part. Whenever they return, you can be sure that bodies will move, sweat will run, and hearts will melt. And every person in the room will go to sleep dreaming of Maja Ivarsson's legs.
Gallery of live shots from this show: The Sounds • Wallpaper.
The Sounds: http://www.the-sounds.com • Wallpaper: http://thisiswallpaper.com ◼
---