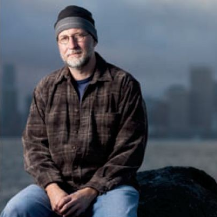 See A Little Light: The Trail of Rage and Melody
by Bob Mould (with Michael Azerrad)
Hachette Book Group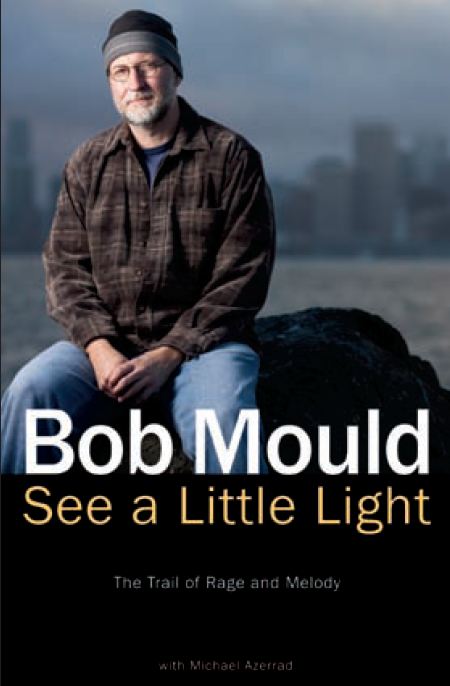 Remember the old days when you'd browse through a bookstore's music section and the few titles they had on punk were all about the Sex Pistols? That has all changed. First of all, there are no bookstores anymore, and the past few decades have seen an explosion of books covering different aspects of punk and indie music in the '70s and '80s. Hell, even the guy from TSOL has a memoir out.
While a lot of these books are as unnecessary as yet another tome on Bob Dylan or The Beatles (Seriously, the guy from TSOL has a memoir. Did you ever know a huge TSOL fan? How about a moderate TSOL fan?), a handful of titles reveal just what was so interesting about the music and subcultures it inspired. With a subject as enigmatic and tight-lipped as Bob Mould, the leader of Hüsker Dü and Sugar, interest is already piqued. Will Mould address the intra-band tensions in Hüsker Dü? The financial situation at SST? Tell stories of the early Spartan days crisscrossing the country playing to a handful of appreciative punks? His guarded personal life? His forays into electronica?
In See a Little Light: The Trail of Rage and Melody, Mould, along with co-writer Michael Azerrad, tells his entire story – from his abusive childhood to his coming out as a gay man, filled with details and anecdotes from his 50-plus years.
For all the noise in the early Hüsker Dü songs, there was always a strong sense of melody – no surprise, considering Mould's '60s pop obsession. Mould's recollection of discovering pop music as a child via old jukebox records and the physical act of changing 45s on a record player is thrilling, a peek into the forces that would shape both his music and possibly his later career as a DJ.
Most readers will be interested primarily in the Hüsker Dü stories, and Mould devotes a large portion of See a Little Light to detailing the ins and outs of that pioneering band. Rivalries with other bands (including the Replacements), tensions mounting from Mould's attempts to handle most of the songwriting and management duties, as well as the exhilaration of performing and recording are all dealt with in a conversational style, like a friend sitting around telling stories. Mould's solo work and his '90s band Sugar are also detailed, such as playing in front of 75,000 in Europe while Hüsker Dü could manage a fraction of that, or telling how he gave himself two black eyes by screaming so hard he burst the blood vessels in his eyes.
Through the whole book, Mould's personal life is revealed in more detail than he has ever given before. While his sex life was always sort of an open secret, Mould was always somewhat uncomfortable with what he felt were gay stereotypes, and his jumping feet first into gay culture in the mid '90s is an inspiring story of a man finally at peace with himself.
See a Little Light clocks in at close to 400 pages, and it could have easily been much more. Hell, an entire book on his work producing wrestling or his musical career or his path towards self-acceptance all would have been page-turners.
Hachette: http://www.hachettebookgroup.com
---