Orlando Calling Festival
with The Killers, Bob Seger, The Raconteurs, Kid Rock, Pixies and more
Citrus Bowl, Orlando, FL • November 12-13, 2011
Jen Cray
Orlando called, and tens of thousands of music fans answered. NOT a small amount, considering the call was dialed by a first-time festival, but far fewer than promoter Festival Republic is used to.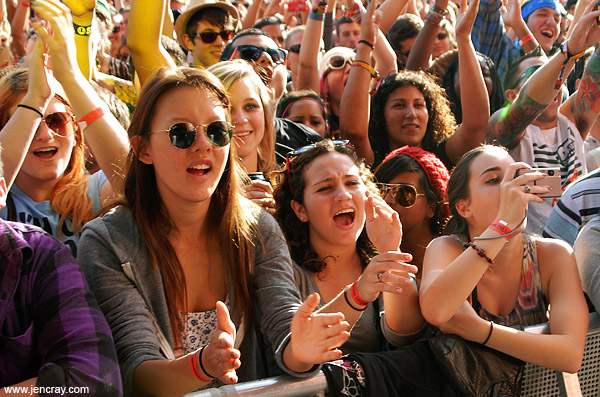 Festival Republic is the master marketer behind some of the gargantuan festivals in Europe, most notably Glastonbury (average attendance = 150,000). For their virigin foray onto American soil, they chose Orlando as the base for a two-day extravaganza that found The Killers, Kid Rock, and Bob Seger sharing top billing. If these bands sound a little less than impressive to you, you are not alone. No offense to any of them or the 75 or so other artists that rounded out the weekend, but none of these guys are popular enough to fill a football stadium. Who is, these days?!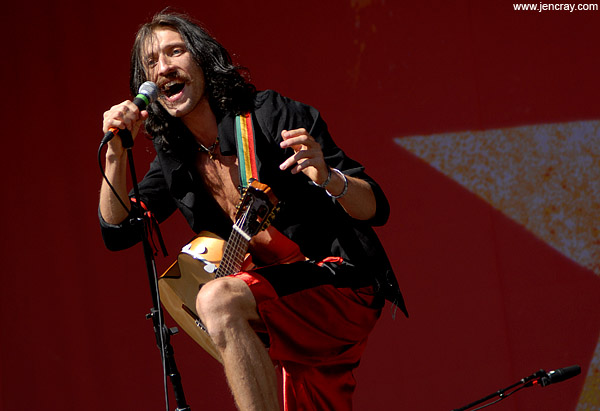 Had the main stage been out in the fields with the four smaller ones, the grounds may not have felt so sparse, and inter-stage mingling would have been more feasible. As it was, the long trek from inside the Citrus Bowl out to the farthest stage was a good 10-minute walk. Many fans just picked a stage and stayed put.
So, yes, there were logisitical problems with the way Orlando Calling was set up, but in terms of cleanliness, security, efficiency, sound quality, and even restroom offerings, the inaugural event ran as smooth as Frank Black's head.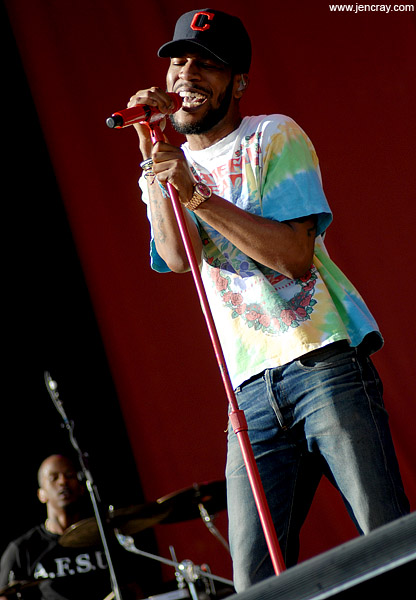 Saturday had the menu most appealing for the rock 'n' roll contingent, and so it was on that glorious 70° and sunny November day that I indulged. Gates opened at 11am and soon The Ettes were playing on the main stage, what may be the earliest show the late-night owls have ever played. The main stage gradually built up its calibre of bands as the day went on, puddle-jumping through genres as it went. The gypsy punk of Gogol Bordello gave way to the unobstrusive hip hop of crowd-drawing Kid Cudi. The Avett Brothers entertained, but lost many listeners to competing sets on the smaller stages by Iron & Wine and Pete Yorn.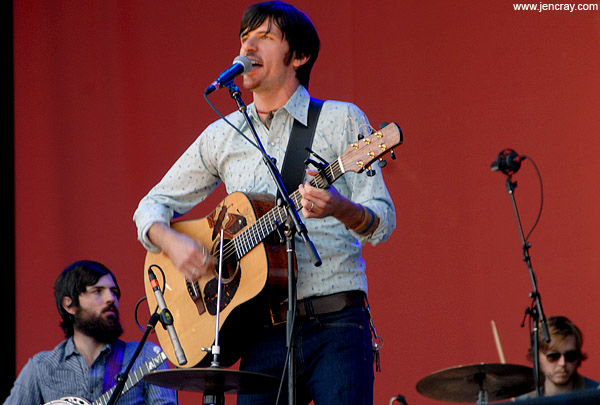 Even the locals-only stage – which hosted Kaleigh Baker, Andy Matchett and the Minks, and Less Than Jake – was jumping every time I passed by on my rounds. Stopping in to sample new sounds while waiting the hours between the bands that lured you out to begin with is what it's all about, and the best discovery that I stumbled upon on this festival trip was Civil Twilight. A South African trio with the quiet epic grace of Radiohead and the commercial appeal of Coldplay, theirs was a set that found me parking it on the grass, grabbing a beer, and just absorbing.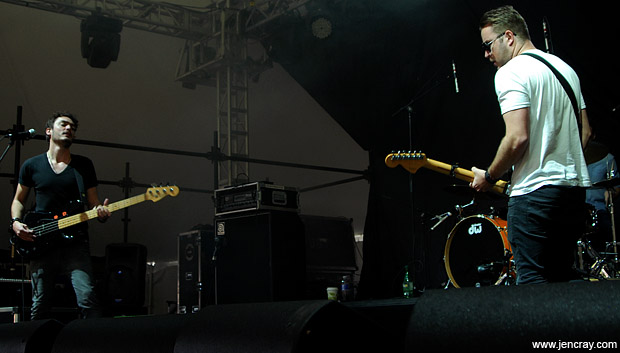 Gavin Degraw, O.A.R., and The Roots all packed the second stage field as the evening drew close, but it was indie royalty Pixies that commandeered the main stage as the sun set on a perfect day. Playing their classic album Doolittle front to back, the band didn't exactly have the same spark they had at the start of their reunion tour (which began in 2004!), nor did bassist Kim Deal remember if they had ever played Orlando before (they have), but chills were still induced upon hearing the opening chords of "Here Comes Your Man," or vocalist/guitarist Frank Black's cackle and howl during "Debaser."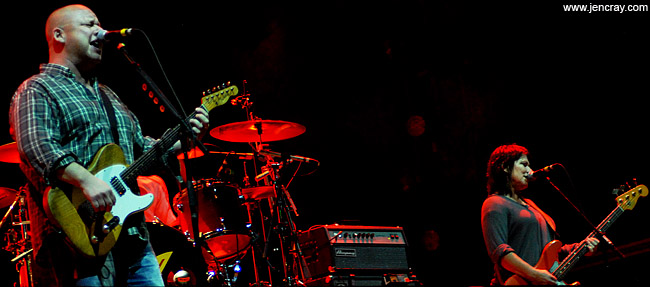 What every festival promoter needs to discover is that so long as you put one of Jack White's bands on your bill, you'll be guaranteed at least one hour of elevated magnificence. Back together after a three-year hiatus, The Raconteurs sent soaring their blues-infused rock jams – White improvising moment after moment of electric guitar prowess while co-frontman Brendan Benson kept pace as the more subtle base that keeps the sound grounded. A nearly ten-minute dive into "Blue Veins" was worth the price of admission by itself. Expecting The Killers to follow them up was asking too much, though the Vegas popstars ventured a good effort, with a big, colorful, confetti-filled set.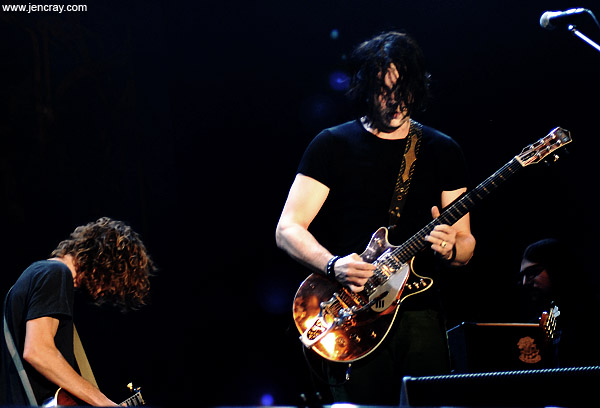 The future of Orlando Calling feels a bit uncertain, with a good amount of red ink marring an otherwise epic first year, but maybe if we all cross our fingers – not to mention promise to line up for tickets – the Festival Republic folks will bring it back and BIGGER for 2012.
Gallery of live shots from this show: The Raconteurs • Pixies • The Avett Brothers • Kid Cudi • Gogol Bordello • Civil Twilight.
Orlando Calling Festival: http://orlandocalling.com ◼
---