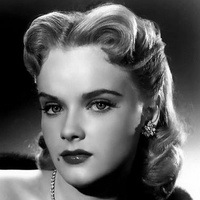 Top 19 Dead People for 2011
Not everyone who died last year was a blood-thirsty, tin-pot dictator.
Carl F Gauze
It's been a hard year for dictators; they've been dropping like housing prices. And even the Not-So-Evil have departed – I'm sure you heard about Steve Jobs and Andy Rooney. But there are lesser-known corpses as well, and here are a few I thought you might like to hear about.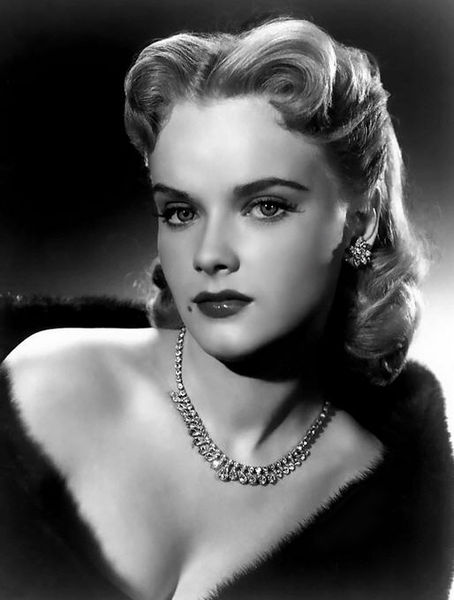 All you '50s sci-fi fans know Anne Francis as the hot naive chick trapped on the Forbidden Planet with her weird dad and the bubble-limbed helper Robby The Robot. It took Leslie Nielsen and his crew of sweaty swabbies to save her from the evil power of The Krell, and he nearly collapsed when she came out of the cement pond in a skin-colored body suit. Besides this adaptation of Shakespeare's The Tempest, she starred in 36 films, including Bad Day at Black Rock, Blackboard Jungle, and Funny Girl. But TV was her main employment; she gets credit for 128 shows and series, even if her season of Honey West couldn't match the goofy humor of Gomer Pyle. After dodging bullets and space demons, pancreatic cancer nailed her.
Your either love or hate the corniness of A Prairie Home Companion, but it's the last remnant of old time radio. Tom Keith did sound effects for most of the show's 30 year history, replicating doors closing, men walking on gravel, and an astonishing variety of elk, moose, wapiti, and helicopters smashing into plate glass windows. The PHC movie is worth watching just to see Mr. Keith on the job. Or you could just close your eyes and imagine.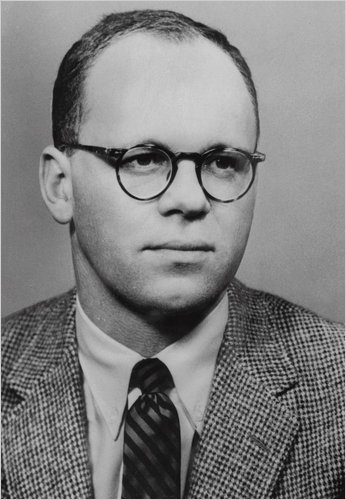 I once owned a t-shirt proclaiming "Stop Continental Drift!" and we have Jack Oliver to thank for the theory of why South America looks like it can tuck right into West Africa. Solid rock is anything but, we're all adrift on a sea of magma, and continents bumping together make earthquakes. It's more satisfying than the one about bowling angels and thunder, and we call it "plate tectonics" He was 87.
Nothing says "rock 'n' roll" like a guy in a white leisure suit. That's how I remember Don Kirshner on the late night TV show Rock Concert. Besides TV, he produced and published the big hits of the '60s and '70s – Neil Sedaka, Carole King, and Bobby Darrin were in his stable, and he created The Monkees and The Archies. I can't say he paid out many royalties, but he sure mixed the sound track of the '60s and '70s. Sleazy? Hell, yeah. Hipper than anyone you'll ever meet? Absolutely. Missed by the artists he plugged? Go ask them, I'm sure they'll tell you a different story than he would have.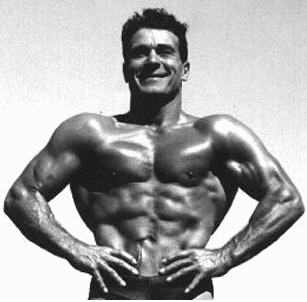 I hated gym class, I hated exercise. I hated the jocks and their cheerleading girlfriends. But I admire Jack LaLanne and his promise to turn weaklings like myself into buff, self-reliant manly men who could kick sand into the faces of the weak and worthless while attracting bikini-clad women. Leopard skin always seemed to be involved. LaLanne brought the cult of physical fitness to the American mind more than anyone else. He could pull off stunts like towing a railroad car with his bare teeth at an age when most Americans were confined to a wheelchair and a two-pack-a-day habit. His famous ironic quote: "I can't die. It would ruin my image." He made it to 97 and never looked a day over 60.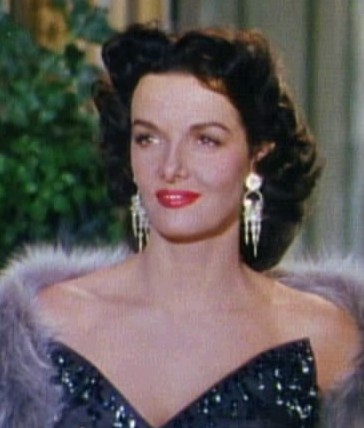 Movie star Jane Russell taught American women to "Lift AND separate." Nowadays we have the technology to make breasts as large as the Hindenburg and film buffs recall Russell for starring with Marilyn Monroe and working for Howard Hughes. I recommend both The Outlaw and Gentlemen Prefer Blondes.
Behind the camera, wunderkind Sidney Lumet had more than 70 films to his credit, and they were some of the most striking films of the 20th century. Some feel his best was Network, the story of a fading TV anchor spewing rage and despair. Howard Beale's I'm as mad as hell and I'm not gonna take it anymore led to his on-camera assassination for poor ratings. The film eerily predicted the state of modern TV and its 24-hour-a-day stream of vitriol and bombast. Lumet also brought Eugene O'Neil, Anton Chekov, Hercule Poirot, and Peter Schaffer's Equus to the screen. THAT'S art.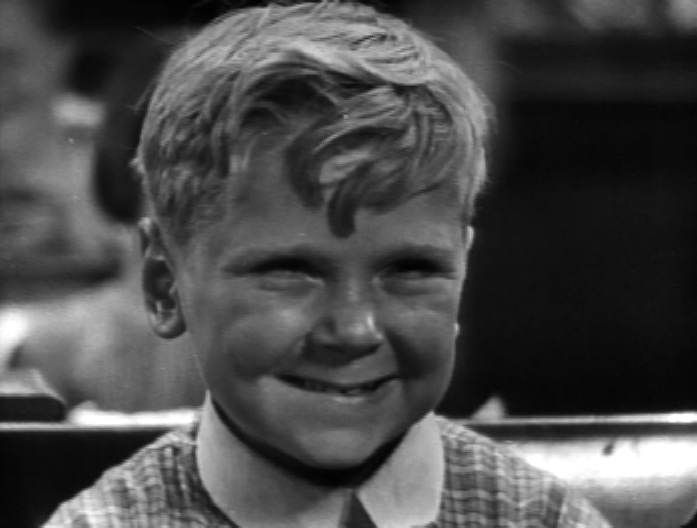 Pity the poor child star. Thrust into the public eye and capable of doing no wrong, life turns to hell when the cute wears off and the puberty kicks in. One of the few to survive this change was Jackie Cooper. He appeared in a few Our Town shorts, The Champ, and survived to direct M.A.S.H. and act in the Superman movies. He held the record for youngest Academy award nominee for half a century.
Arthur Laurents wrote a hit or two for Broadway while dancing on and off the Black List. Sure, there were flops like Anyone Can Whistle or Nick and Nora, but he also wrote the book for West Side Story, Gypsy, and La Cage Aux Folles. He even gave Barbra Streisand a career push with I Can Get It for You Wholesale. Laurents wrote for Hitchcock, dodged the Hayes office, and never once had an actor fall to stage because of bad rigging.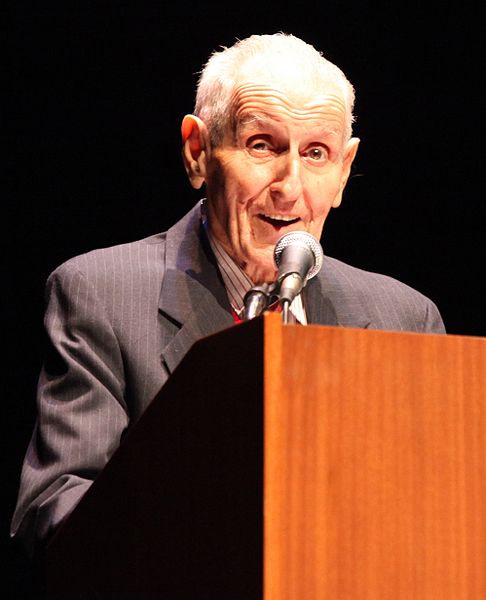 Irony? What Top 19 list would be complete without it? Dr. Jack Kevorkian believed in your right to death as well as your right to life. He actively helped the old and failing end it all, and spent a few years in jail for his efforts. Pulmonary thrombosis did him in, but he favored a morphine OD for his patients.
While Kevorkian worked on shortening life, Max Henry Weil did more to extended it. He developed Cardiac Pulmonary Resuscitation (CPR) and the Intensive Care Unit (ICU). That's two well-known acronyms, and the plots for hundreds of television pot boilers. He also indirectly saved the life of at least one of my close friends.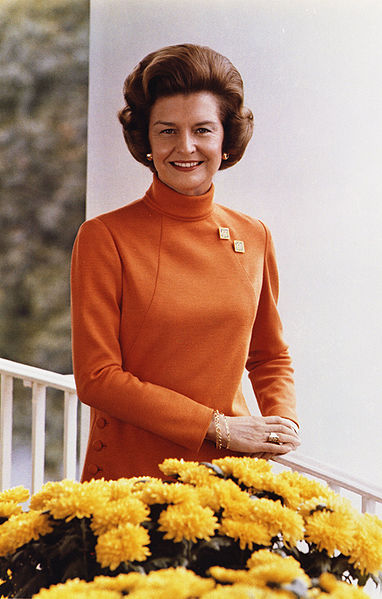 Betty Ford – First Lady, First Alcoholic, and brave enough to stand up and do something positive with her personal demons. She also created a backhanded badge of honor for the smart set; what movie star or politician is complete without a stint in her Designer Rehab Center.
It's hard to think a more prolific songwriter than Jerry Leiber. His tunes dominated the airwaves in the '60s, including "Yakety Yak," "Jailhouse Rock," "Kansas City," "Is That All There Is?," and "On Broadway." His longtime writing partner Mike Stoller is still around.
We are a Junk Food Nation, and one of the masters of junk food is Arch West , who gave us Doritos. Sure, it gives you bad breath and turns your fingers orange, but nothing else tastes a good when you are sad and lonely and drinking cheap beer. Plus, Doritos are strong enough to hold up under the chunkiest salsa or guacamole dip.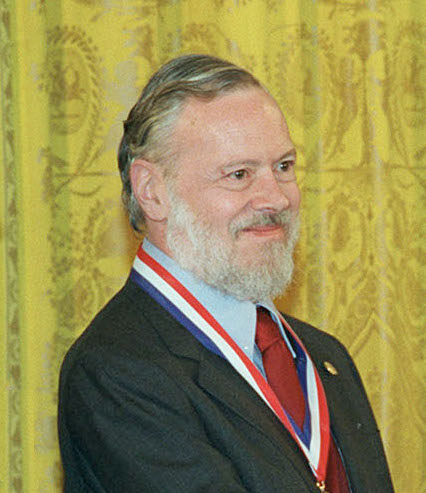 Everyone knows Steve Jobs is dead, but how many mourned Dennis Ritchie? He did more for today's computer culture than Jobs; he wrote a language called "C" for the fine folks at ATT. The C language underlies nearly every computer program you're likely to touch, from Linux to Microsoft Office to Angry Birds. Why did they call it C? Because the previous versions were simply known as "A" and "B". He won a Turing Award, although not the "Turing Prize." Thanks to Mr. Ritchie, you can Google both of those as extra credit.
OK, it wasn't the funniest strip in the Sunday paper and it wasn't the edgiest, but Bill Keene's Family Circus was a heartwarming stalwart of the King Syndicate for half a century. His gimmick was a single panel cartoon in a circle that always captured the essence of suburban middle class America in the late 20th century. Keene was part of the golden age of newspaper comics.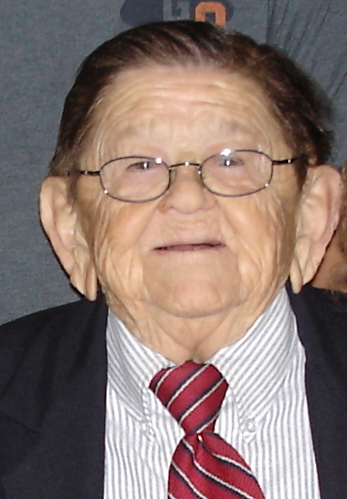 Yes I like Munchkins, and this year Karl Slover from The Wizard of Oz passed away. His early years were spent in a German midget carnival, and then he worked in Hollywood starring in The Terror of Tiny Town and as a supporting actor in Wizard. He has a star on Hollywood boulevard, but it's joint with the entire Munchkin cast.
One more Godhead of Fast Food deserves mention; Jeno Paulucci invented the Pizza Roll, Chung King Chinese Food, and the Frozen Pizza. Each of these was eventually sold to major food companies like Pillsbury, and he took the profits and became a land developer in Florida. If you've been up to Heathrow in Lake Mary, that's his money at work. Paulucci grew up in the Iron Ridge on northern Minnesota, so he was a neighbor to Bob Dylan.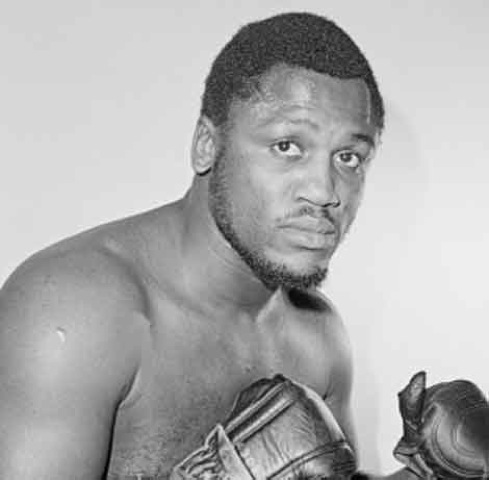 We'll wrap up with Joe Frazier , pugilist. Our favorite wiki lists him as "Undisputed World Heavyweight Boxing Champion," not that anyone would dispute him. He beat Muhammad Ali on points, and then lost to George Foreman. He also won the Olympic Gold in 1964. This year, he died of liver cancer.
Let's get together next year, and do this again! ◼
---