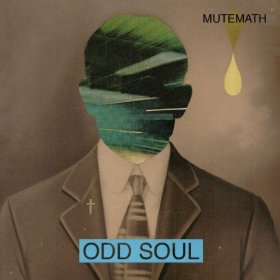 MUTEMATH
Odd Soul
Warner Brothers
MUTEMATH (yes, all one word) is an unlikely bunch to have flirtations with the mainstream. The trio distills rock, blues, psychedelia, electronica, and even gospel into a sound all its own. They're not easy to figure out. And yet they've been nominated for a Grammy, had their second album peak at number 18 on Billboard's Top 200, and even had one of their songs on the Twilight soundtrack.
The band hones its strengths on its third release, Odd Soul. Despite not using any producers, MUTEMATH tightens its sound without sacrificing any energy. While anxiety and unease permeate the lyrics, the music stays focused and assured. Singer-guitarist-keyboardist Paul Meany begins the opening title track with, "I was once a son/ Now I'm on my own" over a syncopated riff. The menacing guitars of the rollicking first single (and really cool music video) "Blood Pressure" accompany heartfelt lyrics like, "Why can't you be more like your older brother/ Why can't you do a little more for Jesus." The two-minute spacey instrumental "Sun Ray" expertly follows the gentle keyboards and cool electronic interlude of "All or Nothing."
Befitting their sonic prowess, MUTEMATH ain't shy about showing their reverence for prog-rock on Odd Soul. The best track, "Cavalries" would make '70s-era Yes proud. And the heartfelt singing in the next song, "One More" is the closest that Twilight tweens will get to Steve Winwood. And yet, the haunting two chords that anchor the organ-based final track "In No Time" perfectly follow the impressive musicality of the previous songs. Meany repeats "We can get it back" in the final minute of Odd Soul. With an album this tight, MUTEMATH already has it.
MUTEMATH: http://www.mutemath.com
---