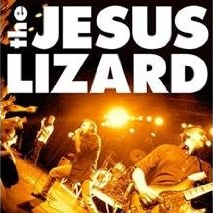 The Jesus Lizard: Club
MVD Visual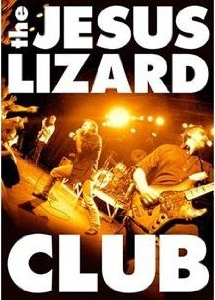 In 2011, with their onstage reputation up there with the Stooges and the Birthday Party, I have to ask who would want to be in the front row for a Jesus Lizard show? Worst mistake I ever made in 1993 and 1997, respectively, and for my troubles I got plenty of David Yow boot and ass in the face. I mean look at that collection of freaks up in the front row, absorbing every ounce of punishment and humiliation from David Yow and sonic torture from David Wm Sims, Duane Denison, and Mac McNeilly, and yet they don't run screaming from the building? Could it be because the Jesus Lizard is THE great live band to come out of the late '80s/early '90s "alternative" nation, the band that effortlessly reconciles (very dumb), very precise, and very evil all at the same time? Aside from the Stooges mantle, the Jesus Lizard's sound is seedy and noir, the tang of violence in the air is VERY real, and these days, let's face it, people are hungering for something/anything real. In the ensuing 11 years since their breakup in 1999, the Lizard's fearsome live reputation/mythology (and their albums ain't no slouch either) has only grown and grown, with successors like Fucked Up and Trash Talk coming close, but no cigar to replicating the id/ego thrill that is the Jesus Lizard.
(Did you know that in the recent book, Record Collecting For Girls, the author suggests that you never date a guy who's a big fan of The Smiths… Or The Jesus Lizard. 'Nuff said.)
So what do you do? Go back to the source. Somehow Harry Owings and a group of likeminded confederates convinced the JL, last seen playing a blistering and brief set as part of Touch and Go's 10th Anniversary, that it wouldn't be that bad of an idea after all to do a one-night stand in Nashville (which inadvertently leads to one of the most hilarious moments of the night when Yow deadpans, "Hello Austin! Live music capitol!"), filmed by a professional camera crew, with an eye toward a proper documentary release to permanently archive the Lizard's power.
And let me tell you, I saw them in their prime, and though everyone's a little softer around the edges, they haven't lost a fucking step musically. Duane Denison (insectoid stare, pokerface, surely a talented and multifaceted player) only flourishes on guitar ONCE, during the first number. And that's it. David Wm. Sims (also of the peerless Scratch Acid) is a fucking thug, straight up – dead eyes, silk shirt, Satan-worshipping bass. The drummer Mac McNeilly wears Nike shorts and headphones, but makes up for these two sins by assuming the role of a perpetual motion machine for the music; i.e., every time Yow starts to, shall we say, digress (or tell the same lead-balloon Michael Jackson joke again), McNeilly clicks his sticks together andthey'reoff! Oh yeah, vocalist David Yow is proudly disgusting, like Mark E. Smith crossed with a wino who has a very big problem with you, YEAH, YOU. He's got some insult comic in him, and tosses out one-liners like, "We're getting $45,000 to do this and with merchandise… that makes at least $120,000," but his physical comedy is where it's at. As in doing situps onstage during an instrumental break, cartoonishly sucking his gut in, then two minutes later gleefully rubbing his ass in the hapless faces of the first row. Combine that with a seeming inability to stay on the stage for more than two minutes (for some songs, all you see of Yow is a long microphone cord disappearing into the darkness), and chaos reigns. And YET, Yow doesn't flub one fucking lyric the whole damn night.
The setlist is a thing of beauty, opening juggernaut-strong with Puss, and barreling continuously unstoppably forward for the duration: "Then Comes Dudley," "Mouthbreather," "Bloody Mary," "Burn Before Reading," and "Monkeytrick." That's a WHOLE lotta genius bad vibes and bad drugs. The devoted audience just CAN'T keep up with the drill-team intensity of the band. Everyone involved is sweat-soaked by the end (except for the Luciferian Sims), but the Lizard seems like they could keep this game of attrition up for days. Not bad for old guys.
Beautifully filmed and lit, by the way. Total immersion in the craziness. The best approximation of the JL live experience.
MVD: http://mvdb2b.com
---