Roger Hodgson
Sunrise Theatre, Ft. Pierce, FL • March 8, 2012
brYan Tilford
As a Supertramp connoisseur, I have to admit that just seeing those familiar areca palms on the waiting stage was exciting. As the Legendary Voice of Supertramp starts singing "I can see you in the morning when you go to school," with that song's acoustic 12-string and harmonica riffs, I know it's real and not just déjà vu, or a dream.
Though Roger's been touring the world for the past eight years, (solo, with band, or with orchestra) this is his first tour through America, and he's getting well-deserved great responses. His songs are ultra-enduring, just like his voice, and he has a band expertly leaving none of the classic arrangements lacking any of their original integrity.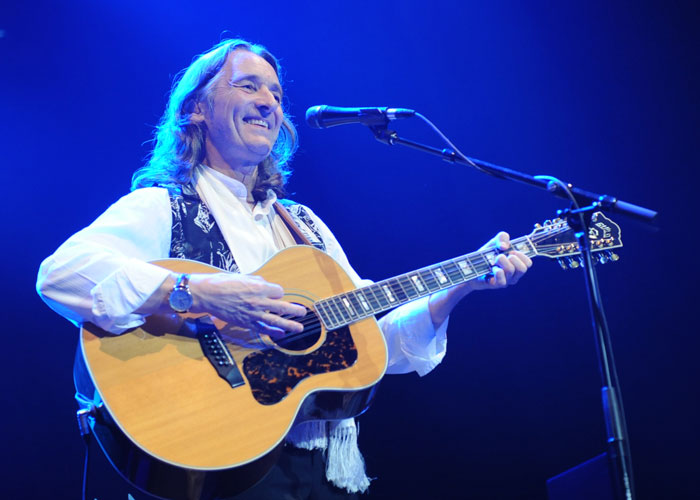 The hits that would be hard not to know keep pouring out ("Take the Long Way Home," "The Logical Song," "Breakfast in America," "Dreamer," "It's Raining Again" to name a few), spiced with other album tracks from Supertramp and his solo albums. The two-hour show's selections include some lesser heard, although his personal favorites, which were on Crisis? What Crisis? More anthemic songs like "Fools Overture" and "Child of Vision" shined though, as well as his nearly solo performance of "Even in the Quietest Moments," all providing for a very dynamic evening encouraging and embracing my full attention. Though I'm rarely a concert sing-alonger, the melodies and harmonies to quite a few came easily through me as he invited us along, especially whistling along with "Easy Does It."
There is no "arena-rockstar" aura here (though Roger was exactly that in the '80s). He manages to warm the heart with an abundance of humble grace. Almost every song is delivered along with an anecdote or insight to its origin or meaning to him. He knows his songs have a personal connection with each fan, from a memory or lifetime period. Imagine a wave of that energy/emotion coming towards you in a powerful cycle that Roger feeds back to his audience. He amplifies that when closing the show with "Give a Little Bit," us all involved of course. I've never felt an artist make such a strong and genuine connection with his audience. I saw new Supertramp fans being made and longtime fans being amazed.
This is traditionally the place to find some well-overdone Supertramp song title puns to entice you into attending, but I leave that with his previous 100s of excellent reviews. I simply tell you this is a concert experience not to be missed, where Roger gives us a secret, shows us the light, strikes up the music, and lights up the sky.
Tour schedule: [www.rogerhodgson.com](http://www.rogerhodgson.com/documents/tour.html) • Youtube: http://www.youtube.com/MrRogerHodgson ◼
---