The Dirty Heads
Stone Pony Summerstage, Asbury Park, NJ • July 22, 2012
May Terry
In promotion of their second album Cabin by the Sea, SoCal's reggae-rock/hip-hop/alternative band The Dirty Heads hit The Stone Pony Summer Stage by the shore in Asbury Park, NJ. Without sounding too conceited, it's THE best place to see them in the Northeast. It's away from where Snookie, The Situation, and the rest of the Jersey Shore trash cast lay their binge-drinking and romping grounds. And historically, it's where great musicians like Bruce Springsteen first gave us some of the best rock classics in the last 40 years.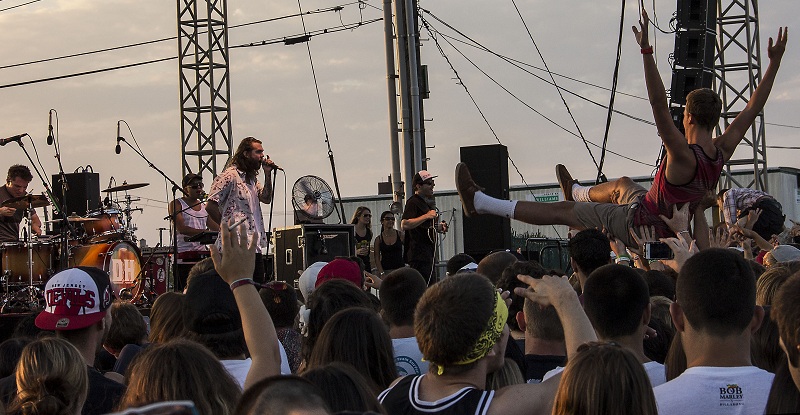 There, in just under one hour, the Dirty Heads ripped through 14 songs from Cabin by the Sea and the debut album Any Port in the Storm (which had an interim Special Edition of another nine songs that could have been an album on their own). The Dirty Heads (or DH) were the second of a three-act event which opened with Nashville alternative rock band Moon Taxi and headlined with the talented reggae/hip-hop musician and activist Matisyahu.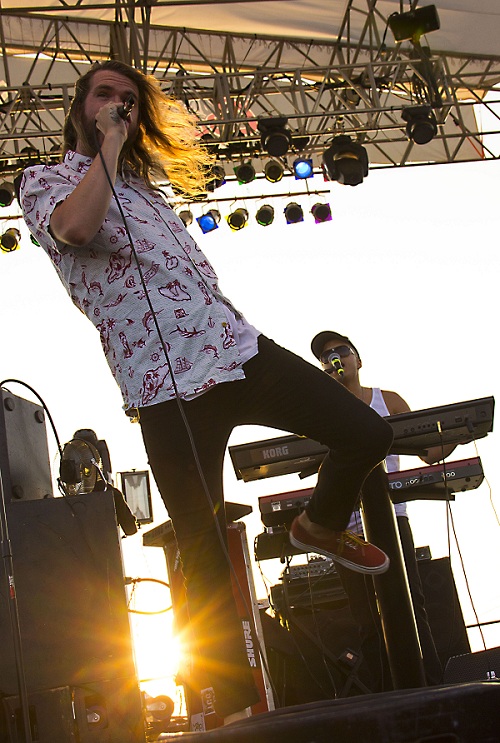 From the looks of the crowd, The Dirty Heads' music appeals primarily to a younger generation of slackers and hipsters. And to the rest of us, it's a bitch-slap memory of a time past when we were – or wanted to be – among them. The band stepped onstage at around 7:30pm, as the glare from a sunset washed over a crowd that mostly wore sunglasses and scorched the eyeballs of the unfortunates without them.
DH opened with "Hipster" and "Taint," a crass but humorously figurative reference to being in an uncompromising position with the media and the music industry. Vocals frontman, Jared Watson (aka: "Dirty J"), in a scraggly beard and a beach shirt that make him look like a castaway, immediately worked the crowd. The vocal and rap interplay with Dustin "Duddy B" Bushnell was sharp and effortless. The backing rhythms were tight, held together so well thanks to drummer Matt Ochoa.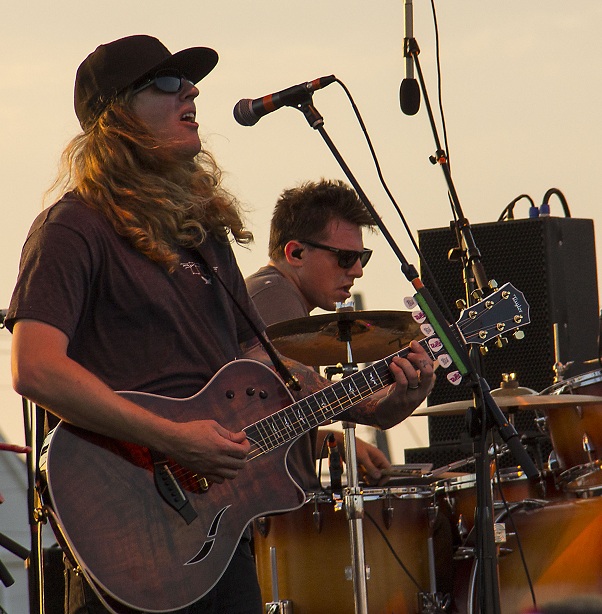 The DH setlist was well-chosen to transition between mellow and charged. "Neighborhood," a paean to their home of Huntington Beach, California, really got the crowd going as they packed together, waving their hands in unison. "Stand Tall" and "Your Love" then toned down the energy to chill with a more traditionally reggae style. Then with "Check That Level," yes, the crowd heard it in the audio and in the air, it was time to start the crowdsurfing and beach ball throwing. That went on through their next three songs, "Mongo Push," "Best of Us," and "Spread Too Thin." After playing the Billboard chart-topper "Lay Me Down," event headliner Matisyahu joined DH onstage to perform their collaboration on the Cabin by the Sea track, "Dance All Night." A very short pause led into a one-song encore, "Hip Hop Misfits," to finish the set.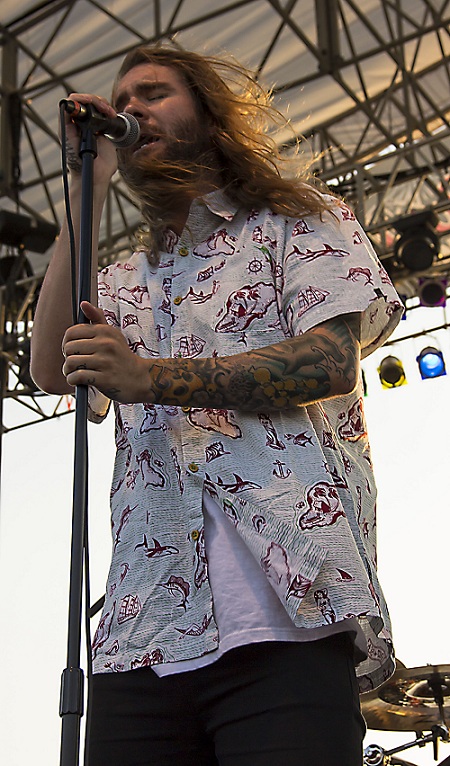 It's no coincidence if you listen to The Dirty Heads and think somewhere between Sublime and Beastie Boys. Their songs break into two parts over reggae-rock guitar licks and hip-hop rhythms – melodies that mimic Bradley Nowell, and rap vocals similar to Mike D. The Dirty Heads don't deny it at all, and instead embrace the derivative styles. Midway through their set, Dirty J proclaimed, "We lost Adam Yauch from the Beastie Boys this year. If it was not for the Beastie Boys, we would not be a band and we would not sound anything like the way we do." And with that Dirty J incited the hyped-up crowd to yell "MCA" (Yauch's stage name) during their next song "Believe," the Dirty Heads' laundry list of musical inspirations, Beastie Boys and Sublime included among others. Both band and crowd chanting "MCA!" felt like a posthumous celebration of the late rapper.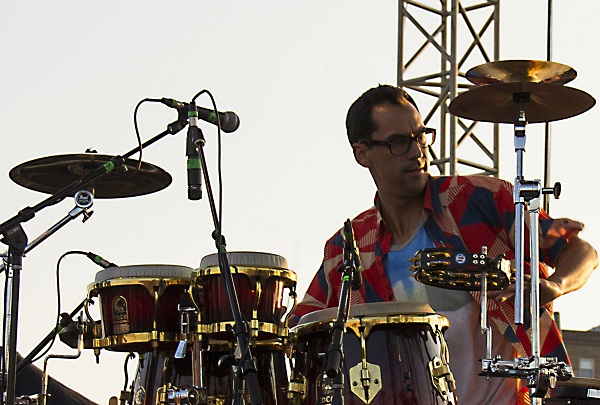 Their admiration for these bands is genuine and it clearly shows in their music. Frankly, there's nothing wrong with derivative music as long as it's acknowledged and somehow evolves with a personal touch. After all, Huntington Beach is only a stone's throw to Long Beach (home of Sublime) and "Lay Me Down" was recorded with Rome Ramirez (who joined Bud Gaugh as Sublime with Rome a couple of years ago).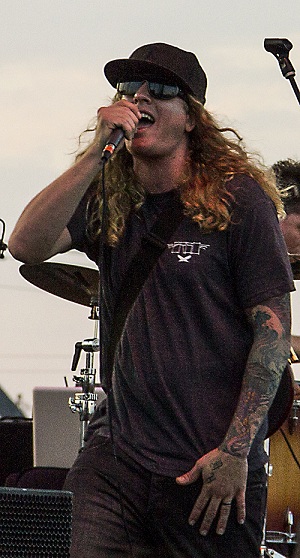 With such a strong derivative identity, you won't hear much musical diversity in their songs. Almost all their songs are a jam sandwich of interchanging reggae-rock and rap interplay. Even their covers of the Rolling Stones' "Paint It Black" and Coldplay's "Viva La Vida" are a re-interpretation in The Dirty Heads' style. But, it's a style that works, and it's why they maintain a decent fanbase. Plus these road-warriors on their long and hot summer tour are highly entertaining.
Summer is clearly the best time to catch The Dirty Heads. If you have the opportunity, see them anywhere outdoors, preferably by a beachfront where you can taste the ocean salt in the air and hear the crashing of waves in-between songs. Check them out, gaze into the sun, down a Red Stripe, crowdsurf safely, and soak it all in.
The Dirty Heads: http://www.dirtyheads.com ◼
---