Beats Antique
with Lynx and Mux Mool
The Social, Orlando, FL • October 12, 2012
Jared Campbell
This most epic show started with Lynx. Stop reading this silly review and go find her music as fast as humanly possible. It is not by accident that she is touring with Beats Antique. She is amazing – no, better than amazing. She has a unique sound that reminds me of CocoRosie and something else that is extra friggin' awesome. I honestly feel like I have found a precious musical gem and I want to shout it from the highest mountain. Lucky for you I have a team standing by…
Cut to the top of a mountain. We find a shivering man with a very heroic mustache crying out at the top of his lungs, "LYNX IS THE GREATEST NEW MUSIC I HAVE EXPERIENCED LATELY!!!" This shout, while at first only scaring three wobbly goats, reverberates throughout the valleys below and into the minds of the people who live there. Fast forward to the future… Lynx is used as medicine as her sound is so soothing that it actually cures diseases. Remember the goats? Not so wobbly now! Temples have been built. Entire philosophies have been generated. Meals come in pill form so as to keep people from spilling food on her recordings. Yes, her future is bright.
Honestly, Lynx creates honest music with spectacular melodies. She uses loops, banjos, guitars, and her amazing voice to blow minds. I saw it happen…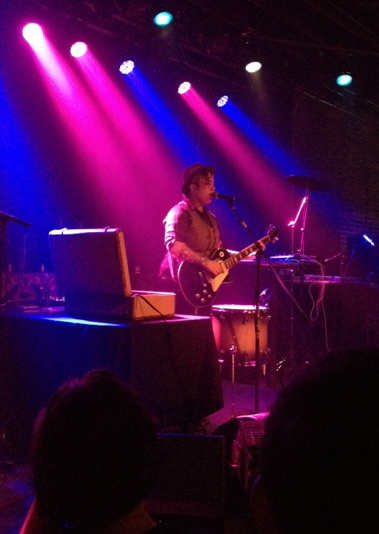 When she first took the stage, the crowd hadn't expected much. She appeared somewhat doubty and meek in a flannel shirt and a hat. She grabbed the guitar and tuned it. She then reached into the suitcase that was sitting on a table and clicked at the computer inside it. Then, like a timed eruption she laid waste to every single expectation that existed in The Social that night. Jaws hit the floor as she bounded from one beautifully composed song to the next. She even performed a cover of Tom Waits' "Clap Hands." I was speechless as it rivaled the original in both depth and character. The crowd lost it when she started beat boxing.
"Mister Soundman," she said politely, " Could you please drop the highs and boost the subs for a minute?" She then burst into head-knocking beat boxing. This girl had rhythm, melody, skill, and apparently balls of steel to end her performance with beatboxing. Like I said, the crowd lost it and I felt like I had just witnessed the next great thing.
Not surprisingly, she told the crowd that she had sold out of her CD already on the tour. She let us know that she is going to be recording a new one as well as a video after she works up enough money through her Kickstarter campaign. You really ought to give till it hurts and then add a few more dollars. I'm not even kidding.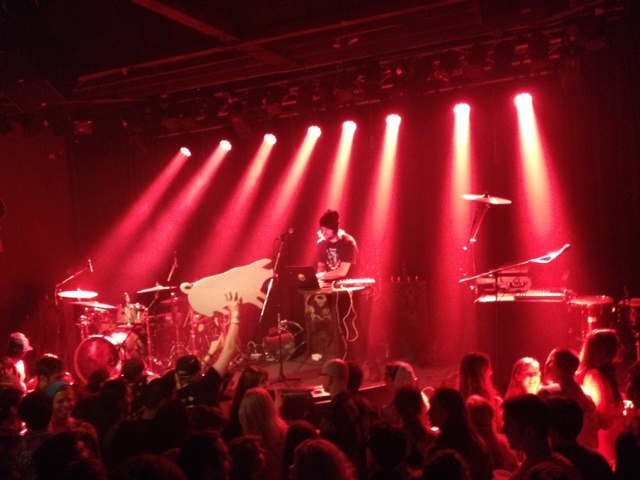 Mux Mool was up next with his crazy electronic beats. He was very personable with the crowd. He performed admirably. I wish I could have heard more from him as I was still in the mesmerized state after Lynx's performance. I waited around the back door to see if I could talk to her, so I missed most of Mux's set. From what I did hear, he rocked it. To be honest, he was not on most of the promotional material I had seen, and I had only heard whispers of a DJ playing. I actually had to look high and low to find the name of Mux Mool. Mux, if you are reading this, double check the marketing from here on out. You are clearly talented. We just need to know who you are!
The headliner for the evening was Beats Antique. Prior to their performance, I noticed that they were walking around in the crowd talking with people – even though it was a sold out show – with no fear of being ripped apart by megastoned, vanilla/patchouli scented, dreadlocked women, just smiling and taking pictures with different people. They even had the decency to drink beer brewed in Florida. I was at first revolted, but then later impressed.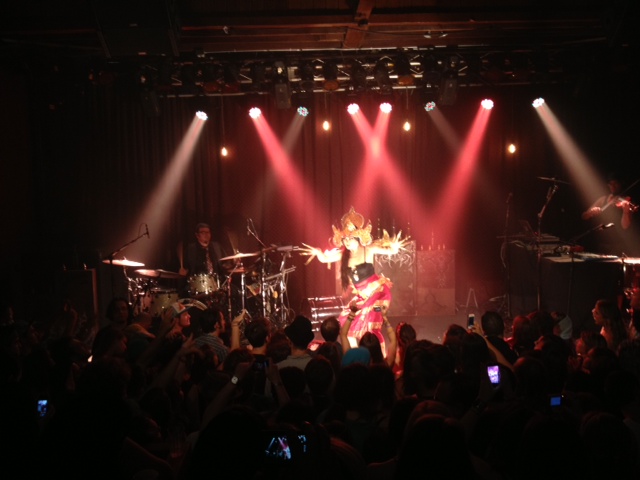 When they took the stage it consumed everyone. Sweet, exotic aural delights blossomed out of Beats Antique. Violin, loops, trumpet, drums brilliantly illuminated everything. Zoe Jakes hypnotized the room, inspiring the next wave of the awesomeness known as the belly dance trend. Let's all have a moment of silence for this beautiful craze and those such as Zoe who make it so damn good. Om…
While we sit in this stillness, let us contemplate the cosmic bare midriff and sacral chakra. Oh, great noodle monster. Thank you for providing such wonderments. Praise goes to the two musicians providing the mechanism which causes all her fancy bits to move around like that.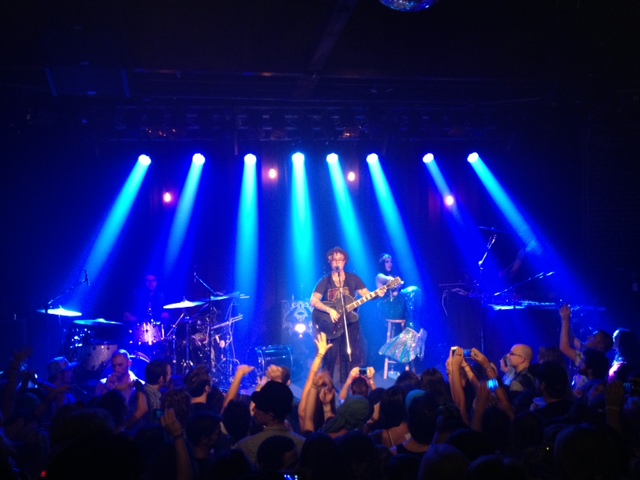 Throughout the evening David Satori and Tommy Cappel weaved an ancient tribal web of Mid-East melodies, DJ inspired beats, and the mesmerisms of Zoe. Rhythms were tight and robust with melodies that forced you to move with them. It was intoxicating. The stage was connected to the gyrating audience. This was the moment of oneness. Beautiful…
Lynx made her way back onstage for a song with Beats Antique. She played guitar and sang over an amazing musical stream. This was a perfect night.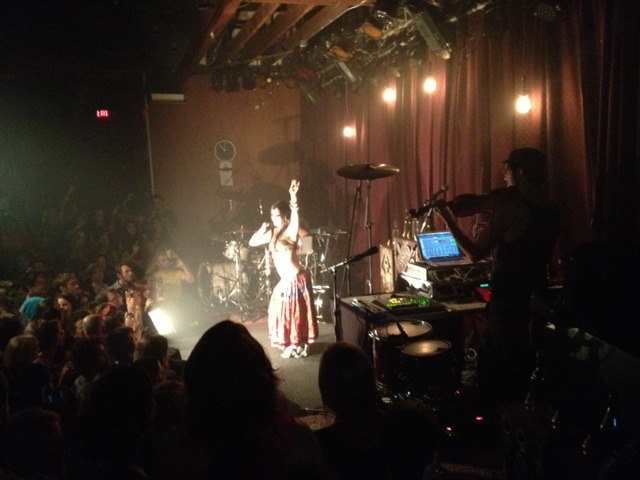 I nearly forgot to mention about the guy in the crowd who wore a trucker hat and held up a sign that, in glitter, spelled HAM. I still don't get it. He also had some glowing marker with which he drew on the wooden silhouette of a pig. He was clearly drunk and using the sign to fan people in the crowd. Apparently he really enjoys ham. If he is a marketing major, I suggest he stick with selling acid. Wait, maybe that's what he was doing. In that case – BRILLIANT!!!
This was a phenomenal show. Lynx, Mux Mool, and Beats Antique were incredible. I can't tell you how lucky I feel to have been at this performance.
Beats Antique: http://beatsantique.com • Lynx: http://lynxmusic.org • Mux mool: http://ghostly.com/artists/mux-mool ◼
---