Erin McKeown
Le Poisson Rouge, New York City • January 18, 2013
May Terry
The late, great American king of cabaret, Donald Smith, once said about the cabaret performer: "In addition to the talent for the lyric or the music, we talk about intimacy, that you could be up close to the performer. And that performer, if they're skilled enough, knows how to convince you that they're singing directly to you." In that way, one could say that the genre-bending multi-instrumentalist Erin McKeown crafted a great blend of alternative folk rock and the cabaret at Le Poisson Rouge in New York City. It was the second stop of a cross-country tour to promote her eighth album, Manifestra, a crowd-funded and politically themed album that is a bit of a departure from her other songs of playful lyrics and more introspective observations on relationships.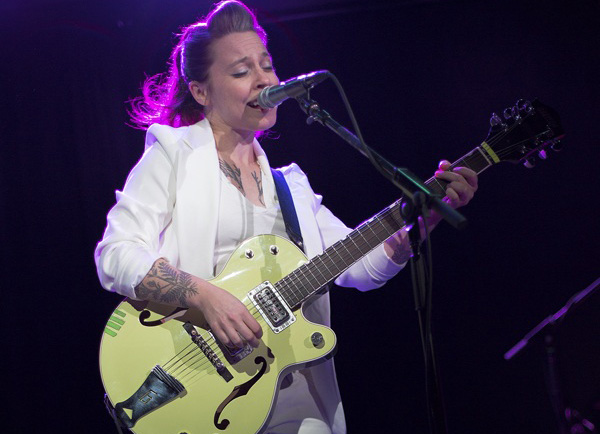 Le Poisson Rouge had table seating, served appetizers, and required a two-drink minimum from a menu that included enticing but pricey craft cocktails. It was, however, an intimate and highly personal setting which was clearly felt as McKeown went onstage.
About half of the songs in the 75-minute set were from Manifestra, filled with lyrics that are bold and questioning of our current events. But for those who are tired of politics after the drag-out elections of 2012, take heart that you won't feel any of that heaviness at all. McKeown's musical delivery and endearing rapport with the audience is non-confrontational and welcoming thanks to her melodic and breathy voice that sometimes reminds me of Doris Day, catchy guitar rhythms, and great backing musicians in tenor/alto saxophonist Matt Douglas and drummer Marc Dalio. McKeown's not out there to solicit you to jump on a progressive bandwagon and sign a pile of petitions on your way out the door. "I'm going to let the lyrics speak for themselves, and if you have questions, then I can always answer that later," she said.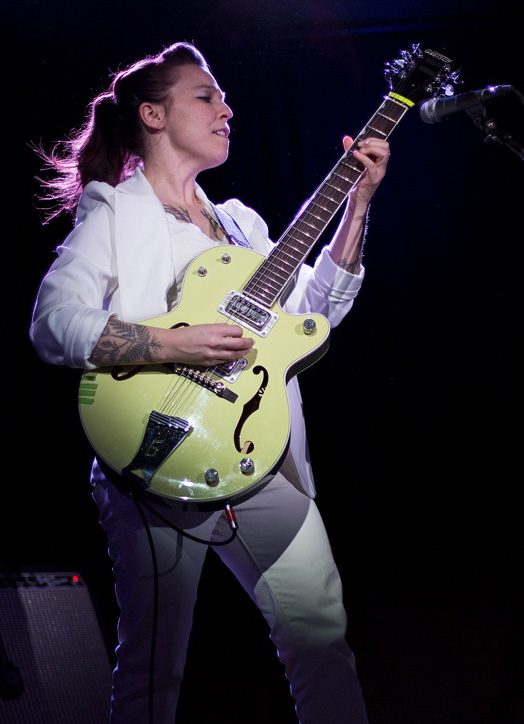 With that said, she mixes the more socially conscious songs from Manifestra with bits of lighter fare aimed to entertain. The fast swing in "The Taste of You" and the homage to New Orleans music in "That's Just What Happened" reflect McKeown's affinity for Americana jazz. In some of the Manifestra songs, like motivational call to action "Histories," McKeown sounded so genuinely uplifting that I left thinking that maybe this political activist stuff can be a good experience after all.
After singing "Proof," the first release from Manisfestra, McKeown shared that she had to learn to sing the song backwards for the video. Then, in something that would fit into an actual cabaret show, McKeown went on to sing and play the entire song backwards live. She joked that anyone who recorded this could play it backwards to hear the actual song forward – a convoluted statement, but funny in an MC Escher kind of way. In case you're a backmasking conspiracy theorist, there were no hidden Satanic or drug and sex related references. It was just a mind-blowing, deft display of musicianship that humored and amazed her listeners.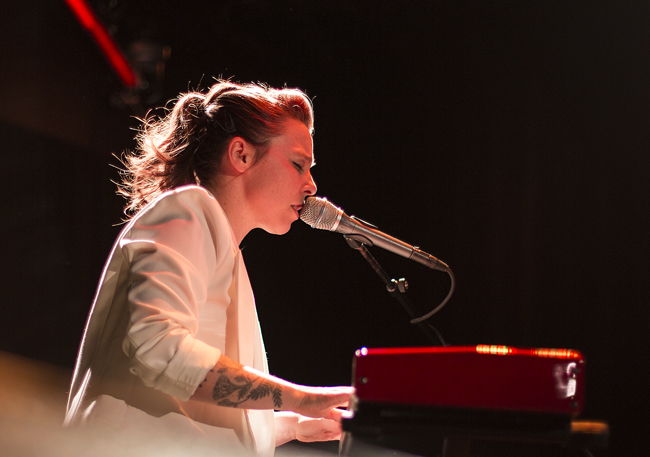 Midway through the set, McKeown fielded questions from the audience with answers ranging from the deep meaning of her song "Aspera," (referring to the Latin phrase "Per aspera ad astra," or "Through hardships to the stars") to explaining that the four strips of day glow stage tape on her guitar was originally from a rather uneventful experiment of taping them to her fingers and seeing herself play in the dark. Needless to say, McKeown's eccentricity appeals to both the politically-inclined and those just looking to enjoy a good show.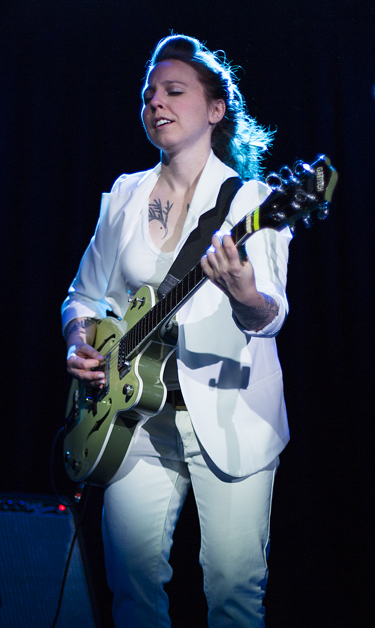 McKeown took one audience request to play "James!" on keyboards, before continuing on with "Sailor" and "We Are More," (a song based on the works of artist/miniaturist, Joseph Cornell). She then ended the set with the album's title song, "Manifestra," a music-backed spoken word piece with an infectious swaying groove reminiscent of Ani DiFranco's "Fuel."
If you haven't heard of her before, Erin McKeown is quirky, smart, and socially conscious in an unpretentious way – a killer combination for the curious listener looking for more than superficial, Auto-Tuned, electronic-pop music. The tour goes cross-country westbound this winter. If she passes anywhere near your region, make the trek for a really enjoyable musical performance with a friendly and thought-provoking political nudge.
Erin McKeown: http://erinmckeown.com ◼
---