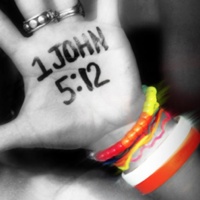 C'mon! The Story of Rock, Ruin, and Revelation
by Chris Long
Digital Books International
[[C'mon Cover]]
Maybe you've wondered about the inside wheelings and dealings in that elusive music biz, its interior realities, and how many ways there can be to crawl or scrape your way up that ladder. Author Chris Long charmingly portrays his attempts and triumphs, his brushes with greatness, and its brushes (sometimes spankings) with him. He makes clear their value to him past and present, from road tales and paths crossed with Poison, Kiss, Marilyn Manson, Hootie, Anthrax, Dee Snider and others, to formative experiences with groups like The Baldknobbers and his own Dead Serios, Glitterhick, and even The Ten Tones.
Maybe you've wondered, after climbing that ladder several times, falling off, and climbing back up a different direction, finally feeling the warmth of the sun close to the top only to have the last few rungs yanked away… you're wondering "is that all there is?" C'mon is a refreshing and uplifting story of personal transformation, a roundabout of rock and roll salvation.
C'mon's unfolding stories mirror so much of a life I am personally familiar with, but the tale has more than enough of its own character to make it gripping and demanding more of my attention in unfamiliar areas. At times it found me laughing out loud, from the humorous and aptly named chapter sections to the rockin' anecdotes.
The contrast of inset bible verses and other quotes amidst the rock mayhem of Chris's experiences is not just quaint, but stunningly appropriate. It serves through multiple levels to illustrate the book's inspirational points. But he is not espousing religion here, just a powerful and personal journey of self-realization.
Okay, maybe you just think you're way too cool for this kind of book, but if so, ask yourself if you may be tired of the same ol' sumpin'-sumpin' and are ready for the sumpin' else that has drawn you to C'mon thus far. So it's perfect for those who may be searching for a higher level of love, faith, and hope and don't even know it. Isn't that most of us?
Christians of all kinds (well, most kinds, just to be safe) will appreciate the insights and joyfully recognize the prodigal rocker as he returns to his heart-home. Though the initial sex, drug, rock and roll tales often tell of immediately gratifying happy endings (in pleasantly age-appropriate language), there is an ultimately more eternal euphoric happiness achieved. Non-Christians can revel in the rockin' debauchery while the light unassumingly peeks through a crack in that opening door.
In a way C'mon resembles another well-known book, going through a history of battles and demons, conquests and hurdles overcome, then evolving into levels of deep personal discovery and re-creation. Invite this book in as a stepping stone on your path. C'mon, be a weirdo!
Chris Long: http://christopherlongshowbizguru.blogspot.com
---