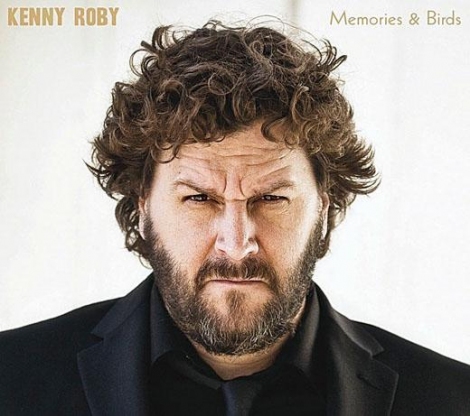 Kenny Roby
Memories & Birds
Little Criminal Records
Kenny Roby was the leader of 6 String Drag, the alt-country favorites from North Carolina from the '90s whose High Hat was produced by Steve Earle in 1997. While the Drag was roots rock, Roby as a solo artist has explored various avenues of American music, and on his newest, Memories & Birds he has created a lush, low-key environment for his songs, ala Andrew Bird.
The record is a dark affair, with songs such as "The Monster" – a song of childhood discovery in unexpected places or "Colorado", which uses softly strummed guitars, woodwinds and delicate strings to deliver such lines as " I ain't the worst man you've ever known/But I'd be willing to make a bet/that every devil here ain't born full grown/And we ain't met all of 'em yet". Creepy. That's followed by "Tired of Being in Love", which has a nice '60s pop feel, with a nice horn riff off-setting Roby's weary vocals.
This is a literate, born in the south creation that exudes dark mysteries and secrets, all delivered by Roby as if he didn't want to wake up a sleeping girlfriend in the next room. And it's all the better for it- it makes you concentrate on the music and the words, and this 8 cut CD will reward careful listening. Just don't be surprised if you find it a little uncomfortable to start. Reality often is.
---