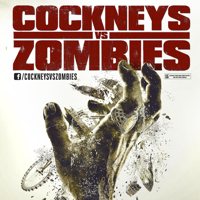 Cockneys vs. Zombies
directed by Matthias Hoene
starring Rasmus Hardiker, Harry Treadaway, Michelle Ryan
The Tea Shop and Film Company
Are we not saturated with zombies yet? Apparently not, and this tongue-in-cheek British exercise in tasteful bad taste shows there still some comic value in the franchise. Ray (Alan Ford) runs an old folks home that's about to be leveled for some high-class high rises. His grandsons, Terry (Rasmus Hardiker) and Andy (Harry Treadaway), take it into their hearts to rob a bank on his behalf. If they pull it off, they might do some good, but the police arrive before they escape, though the hostage situation fizzles out when the zombies eat the cops. The East End is under attack, and as Terry looks over a smoldering city, he hopes "maybe it's not as bad as it looks." Of course, it is, and it's time to get to work – there are brains to be eaten and heads to be blasted.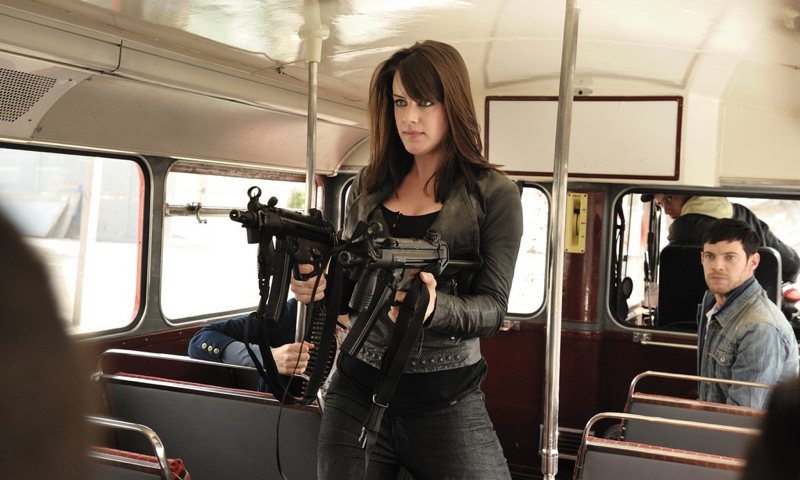 While the story is another Lock, Stock and Two Quarts of Smoking Brains, the loony losers make this more Monty Python than Wes Craven. Psycho shooter Mental Mickey (Ashley Bashy Thomas) calls his shotgun Tracy and has a steel plate in his head; it's not just an advantage in head butting, but a full frontal plot point. Leather-clad Katy (Michelle Ryan) is the Emma Peel of the show. She's sexy in leather, knows how to jump start a car, and hangs on to the last. Blonde Emma (Georgia King) gets all Stockholm Syndrome-y and offers good advice to the team, and when they can't find her mom, she joins the survivors to the chagrin of her fussy boss.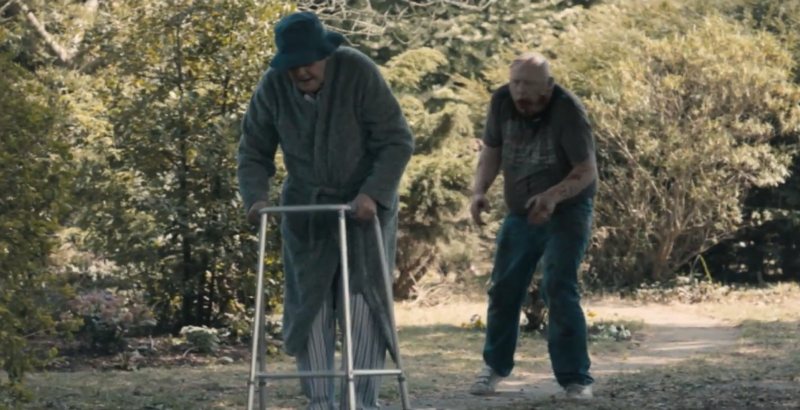 The blood effects are standard, but there's an excellent rat invasion scene, a hilarious zombie vs. old guy in a walker race moment, zombie soccer hooligans, and even a zombie baby drop-kicked for extra points. Zombie bureaucrats appear, but they are even slower than most and make the DMV look like a hive of activity. A quick class in Cockney rhyming slang will make you glad it never caught on over here, but somehow shows the true heart of English comedy. Naturally this is not for the squeamish, but it's a refreshing take on comic horror. Cockneys vs. Zombies is the perfect balance between self-reference and gratuitous violence.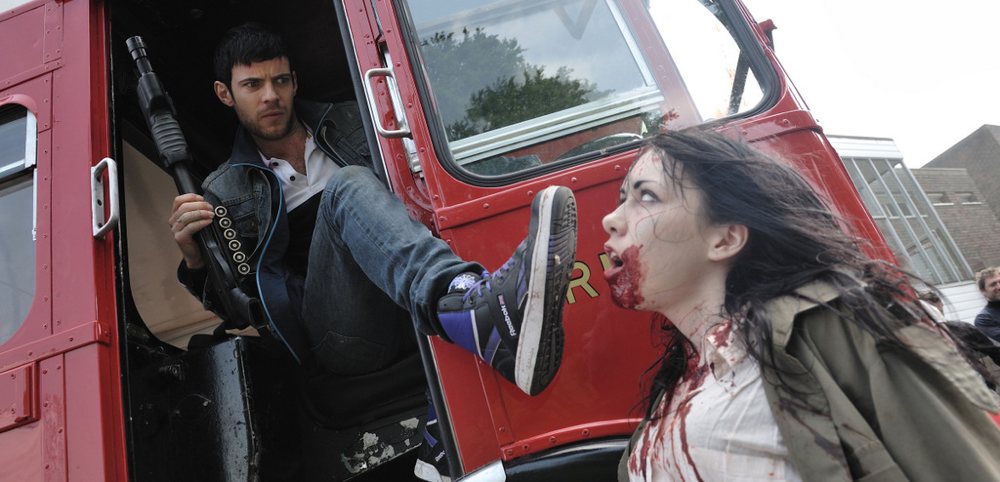 This movie is part of the 2013 Florida Film Festival. More information may be found at http://www.floridafilmfestival.com
Cockneys vs. Zombies: http://facebook.com/CockneysVsZombies
---