John Wesley Harding's Cabinet of Wonders
City Winery, New York City, NY • 4/19/13
May Terry
Imagine walking into an antique store looking for that something special for that special someone. The curator gives your request some consideration, pensively looking up, not at any particular thing, but because he doesn't know where else to cast his gaze. Then, in an "a-ha" moment, he cheerfully exclaims "I have just the thing for you!" For each customer, the curator rummages through a deep cabinet with trinkets, mementos, and anything else that spurs a flood of thoughts and emotions. Sound magical? If so, then welcome to John Wesley Harding's Cabinet of Wonders.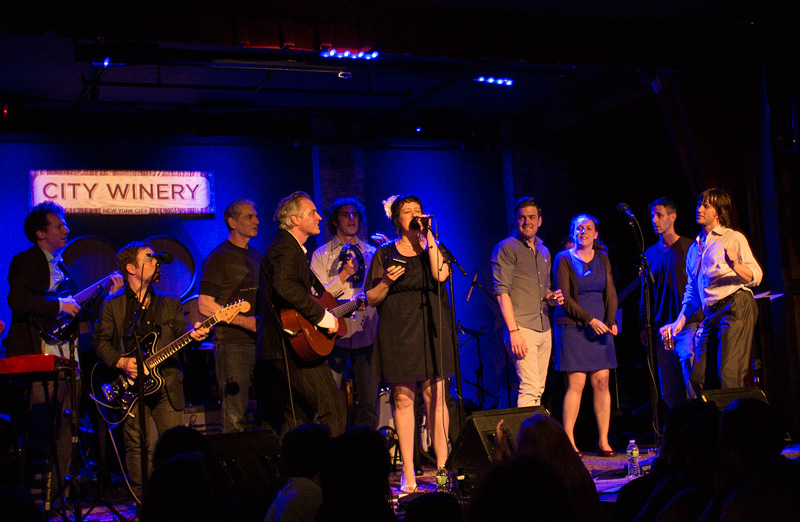 After enjoying the steady success of Garrison Keiller's A Prairie Home Companion for decades, NPR has found a worthy successor to continue the radio variety show genre with a modern spin. Songs, spoken word, and stand-up comedy come in as a series of loosely tied stage acts by well-known performers and masterfully emceed by the gallant and charismatic Brit folk-pop musician and writer, John Wesley Harding.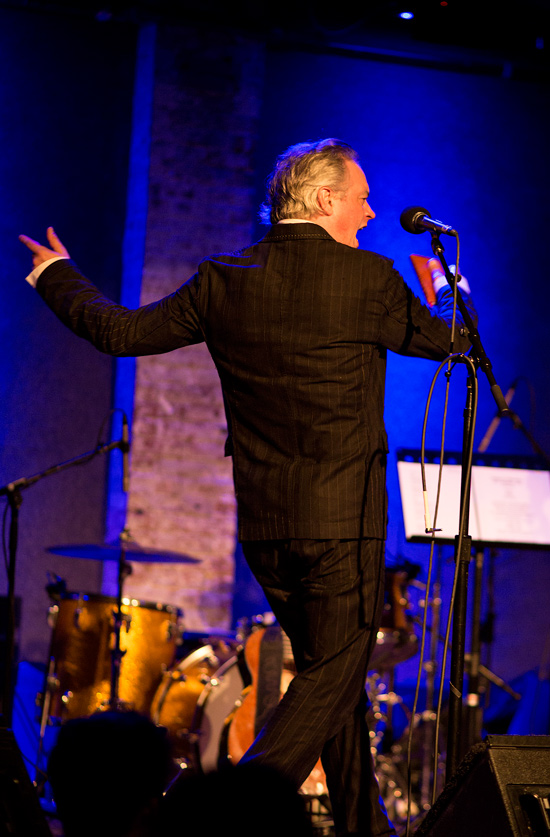 The show indeed is planned and run intended for an NPR radio broadcast. Like Prairie Home Companion, the show is generally held in one location – City Winery in New York City. Tonight's event started with Harding reading short prose, bringing everyone onstage as a line up for introductions, and was peppered with short announcements of "This is NPR" in between acts. Each Cabinet of Wonders show has a different set of guests and has a mix of performers that provides something for all. This night's lineup had Steve Almond, Don Bajema, Glen Hansard, Rhett Miller, Marc Silvestri, The Universal Thump, and Lucy Wainwright Roche (with special guest Suzzy Roche). Miller is the cute rock singer, Roche is the female folkster, The Universal Thump is the girl/guy pop-duo with a twist, Bajema is the writer/spoken word artist, Silvestri and Almond give two flavors of stand-up comedy with Silvestri being the clean cut guy and Almond giving the eyebrow-raising bit (and likely highly edited for broadcast).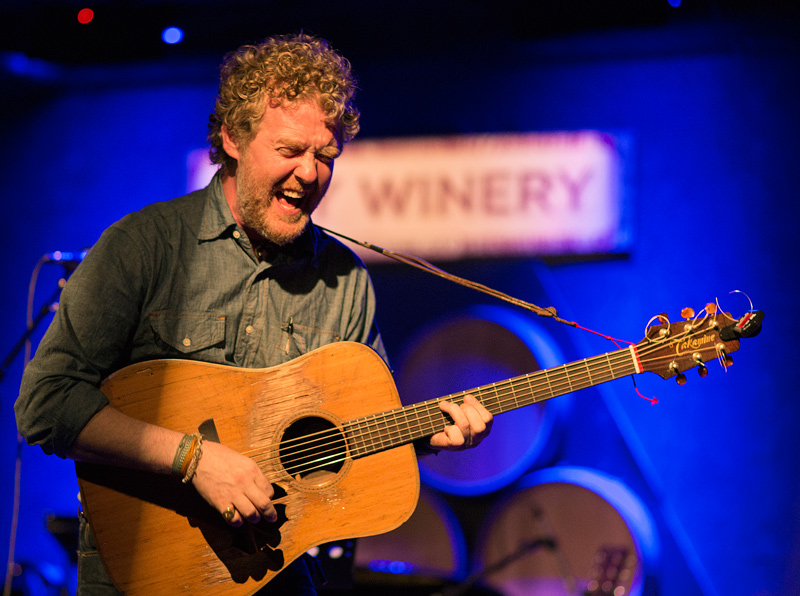 The crowd favorite for the night was clearly Glen Hansard, the Academy and Grammy award-winning singer and songwriter behind the movie and now Tony award winning Broadway play, Once. A salty dog musician with the gruffness of an Irishman and a worn guitar to match his haggard and scruffy looks, Hansard plays music that is as real as it gets – so powerfully emotive and raw that the three songs he sang just left the audience wanting more.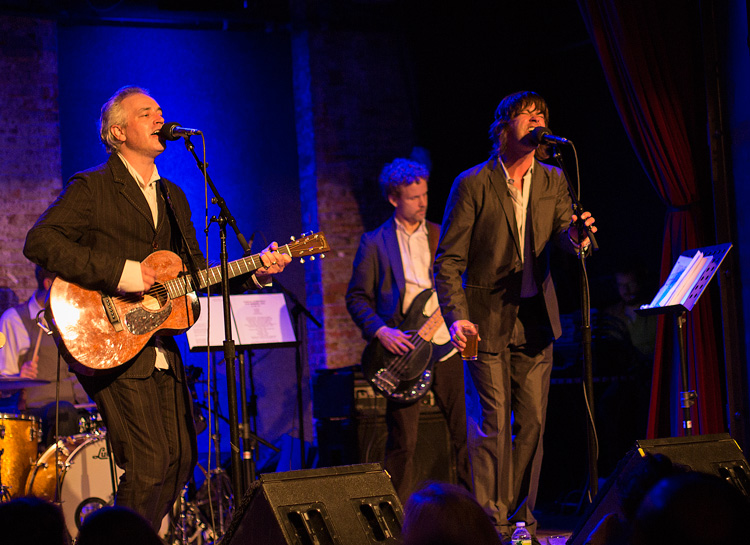 The show went on for over two hours, and at the very end, Harding brought everyone back onstage for a closing song. And, like the logo of the pied piper on the Cabinet of Wonders' website, Harding played the tune that lures the audience along a path. This path, however, is away from the hustle and bustle of New York City and toward a great night of entertainment.
John Wesley Harding's Cabinet of Wonders: http://jwhcabinetofwonders.com/ ◼
---