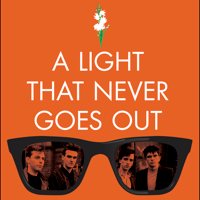 A Light That Never Goes Out: The Enduring Saga of The Smiths
by Tony Fletcher
Crown Archetype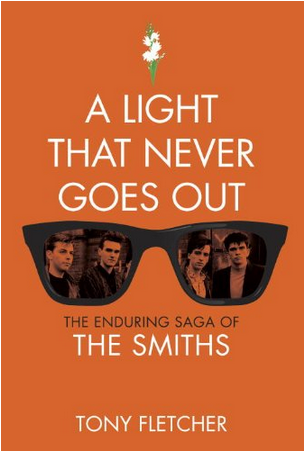 Amazingly, it has been 25 years since The Smiths called it a day at the very apex of their popularity. As author Tony Fletcher points out, despite the passage of time, their legacy lives on today, influencing contemporary songwriters and musicians.
The Smiths only produced four albums, yet they arrived at a perfect place in time. In addition to being innovative musicians, they also served as a musical release from the evils of Thatcher's Britain while providing a soundtrack for a generation of misanthropes and malcontents whose loyalty has never wavered. Fletcher has stripped bare the mythos and misconceptions and gotten to the bottom of just what the hell happened, in his latest, A Light That Never Goes Out.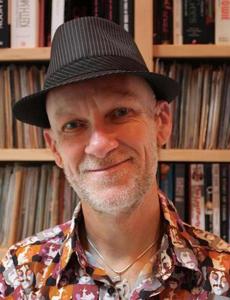 As he chronicles their formation, creative output, and demise in rich and compelling detail, Fletcher has written the definitive biography of the band. In his effort to really dig into what makes the band so important, Fletcher gets down to business. His process is painstaking as he frames how The Smiths related to their times and the lasting footprint they've left their contemporaries.
Manchester is where everything initially happens. Although this gritty city in the north of England has produced some amazing music, Fletcher focuses instead on one fateful day in 1982 when John Maher (whose change of surname to Marr avoided any possible confusion with the Buzzcocks' drummer) visited Steven Morrissey's home with the intention of forming a band.
Morrissey and Marr connected immediately and a creative partnership that critics later compared to Lennon and McCartney was formed. Two more members, Mike Joyce and Andy Rourke, signed on, and the classic lineup of The Smiths was created.
As the pages turn, we learn a lot about their lives, loves, and demons. Despite the jangle of catchy pop, behind the scenes the band was a rambunctious lot. We learn of Rourke's heroin abuse, Morrissey's tantrums, a propensity for cancelled gigs, disagreements with record labels, and their Achilles heel: the lack of a proper manager to run the show. Through Fletcher's skillful narrative, The Smiths are revealed as flawed creative innovators who, if left intact, would've been a massively huge band, particularly in America.
We also learn a lot about Manchester. Fletcher spends some time setting up the tale of The Smiths by drawing on the city itself as an inspiration for the music that it births. He gives a historical overview of the city that sets up how the Marr and Morrissey families got there and how young Johnny and Steven were affected by the city.
Growing up in industrial Manchester, Morrissey and Marr knew they had so much to answer for culturally and socially, making them definitive products of their environment. An attentive Fletcher latches on to this notion and uses it to frame the rise of the band in proper context.
While The Smiths never followed conventions musically, it was their shoddy, selfish, and surreal lack of business acumen that led to their undoing. They were determined to do things on their own terms and that, as Fletcher notices, worked for and against them. Fletcher asserts that inevitably all of the dissent and tension that swirled around The Smiths was so intense that there was no turning back.
A Light That Never Goes Out is a well-researched and riveting biography about four sweet and tender hooligans who, in just five years, changed the landscape of indie music on their own terms while leaving a rapid fan base unparalleled in their wake.
Almost three decades later, The Smiths remain relevant and reclusive to those who love them. With A Light That Never Goes Out, Tony Fletcher gives us a comprehensive glimpse into their triumphs and tragedies while celebrating their quintessential greatness.
Crown Publishing: http://crownpublishing.com
---