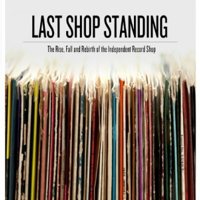 Last Shop Standing
directed by Pip Piper
starring Richard Hawley, Johnny Marr, Paul Weller, Billy Bragg, Jo Good
Convex Entertainment / Proper Music Publishing / Blue Hippo Media
When asked if print would ever disappear, Will Eisner stated "No form of communication ever disappears, it just becomes more rarified." That seems completely true for the pressed vinyl record. Introduced in 1948, it was the backbone of music until the CD displaced it in the 1980s. By 2000, it was nearly obsolete, but it's had a resurgence. This loving documentary follows the path of the independent record stores in the UK, and how they influenced musician and fans. Paul Weller (The Jam) and Johnny Marr (The Smiths) and a half dozen more minor pop stars tell a common story – discovering odd corners of rock and roll in the funky shops full of dedicated fans and unique material. The record shops' mantra is remarkably consistent: "We're going to sell you something you had no idea you needed when you walked in." It's an addiction like no other.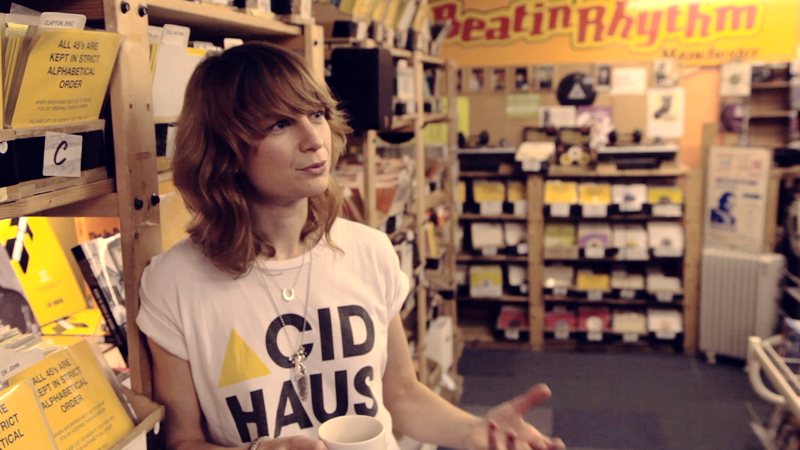 The story arc is sad but familiar. Hundreds of shops filled the land in the 1970's, each a small mecca for the music lover. Product came on vinyl, in large colorful cardboard sleeves, and when you were done with a record it slid back into a used market that encouraged shopping and experimenting. The rise of the compact disc had little effect at first, but soon the labels were tired of fiddling with these small shops, and they began mass marketing the top hits to the grocery chains. This gutted the small shops' profit: the grocers saw CD's as a loss leader, and sold them below the record shop's cost to make their money back at the meat counter. A blood bath ensued, and shops by the hundreds closed both in the US and in the UK. But a resurgence in vinyl began about a decade ago, and nearly every CD or download I see offers a limited edition vinyl somewhere in the sales chain. My childhood has been saved!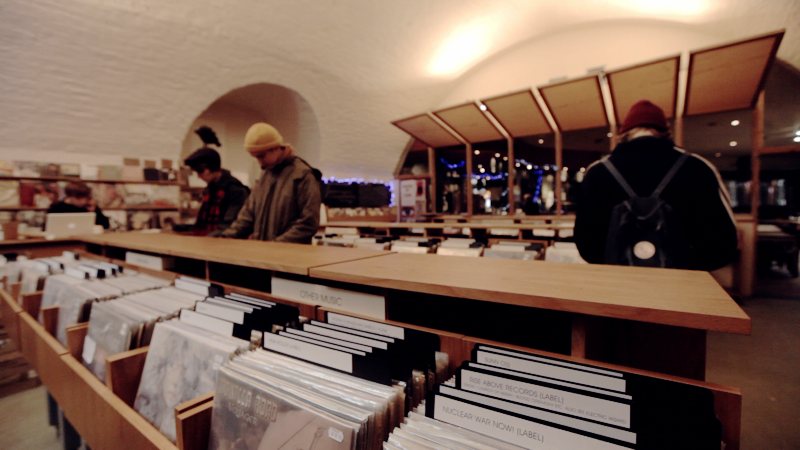 The super-enthusiast in any topic can quickly turn into a bore, but that never happens here. Whatever style music you prefer, it's somehow tied to the small shops that carry the odd, the unheard and the recycled. While this film is a must for the record collector, it's worth a look if you have any interest in pop music or the culture you grew up with. These stores guided generations of musicians, and it's good to see that some of them have found a new success, still doing what they do best – broadening your tastes without forcing anything down your throat. Music shops are like comic shops, only louder.
Last Shop Standing: http://lastshopstanding.com/
---