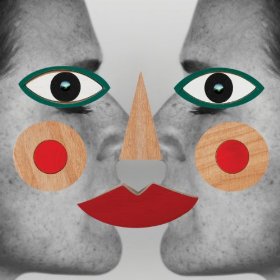 Emiliana Torrini
Tookah
Rough Trade US
If you're not familiar with Emiliana Torrini, the sugar-sweet Icelandic Italian songstress, Tookah is the perfect album with which to become so. It's her fourth, a showcase of both her poetic mastery and crystal-clear siren voice.
Throughout, themes of both saying goodbye and returning to a self that has become a little bit buried over time and life are apparent, and "Autumn Sun" gives the best of these: My youth stood by the harbor, her hands set in a wave… Life undressed me of her, stripe by stripe… but how could he resist when her dress let in the autumn sun? "Caterpillar" is a seaside moment of bliss, captured in poem before a plummet into "sadness… madness," gorgeous and peaceful despite its melancholy undercurrent. On "Blood Red," we yearn, too… I want a car in red, without a roof, blood red… Goes so fast my lipstick runs down river…
Tookah is Torrini's ode to being fully oneself, embracing both good and bad, yin and yang, in love. This balance is matched in melodies that complement Torrini's angelic vocals on every dreamy track.
---