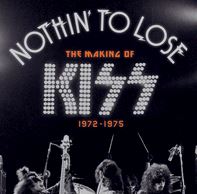 Nothin' to Lose
by Ken Sharp with Paul Stanley and Gene Simmons
It! Books (Harper Collins)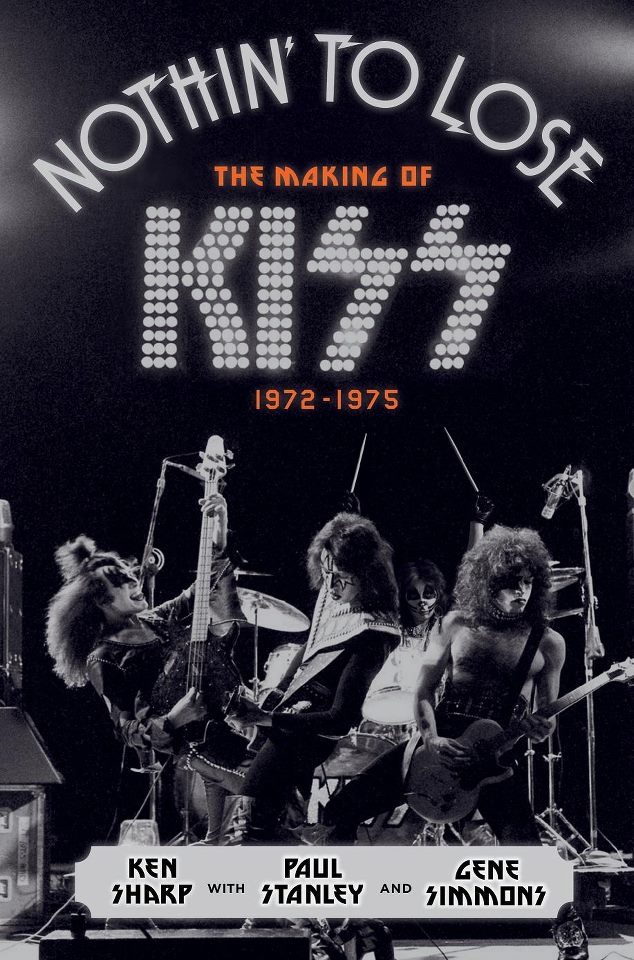 Love 'em or leave 'em, KISS is a super group with a super story, and theirs warrants the near-endless slew of recent tell-alls and bios.
Light on authorship, yet big on story, Nothin' to Lose is a treasure trove jammed with insightful insider/outsider commentary from a compelling cast of characters – the people who were there and who played a role in making early Kisstory.
From firsthand accounts of band members to managers, producers, agents, promoters, record execs, photographers, club owners, and the like, this one delivers BIG! In fact, the book's list of contributors reads like a "Who's Who" of arena rock kingpins. Superstars, including members of Rush, Journey, Aerosmith, The Red Hot Chili Peppers, and Alice Cooper all wax nostalgically throughout the 500-plus pages of this "Rock and Roll 101" history book. However, not all of the trips down memory lane are warm and fuzzy – and that's when it gets really good.
I was depressed after seeing KISS and I remember that I went and got drunk after that show. I didn't dig it. –Burton Cummings (The Guess Who)
Oh my God, this is so stupid. –Tom Hamilton (Aerosmith)
It's likely that few of KISS' most ardent fans would be terribly enriched by another "trash and burn" tell-all or laborious laundry list of Gene Simmons' sexual conquests. And therein lies the book's true charm – pages and pages (and pages) of honest, pure, and personal testimonies from "Average Joes" whose paths crossed with KISS over the years. Making for some of the book's most engaging content are interview excerpts, such as the ones with the (now grown) teens pictured on the back cover of ALIVE! and the people responsible for staging the infamous Cadillac, Michigan KISS promotion in 1975.
And thank goodness there's a ton from the early road crew, who are, by the way, exactly the guys you want to talk to in order to get the real rock star scoop. There are accounts like pyro technician Peter "Moose" Oreckinto's nearly blowing off his hand in 1974 and stage manager JR Smalling's recollections of run-ins with the KKK on early KISS tours. Nothin' to Lose oozes payoff.
Even most of the band members' recollections are personal and offered with little pretense. One case would be a near life-ending catamaran incident in Honolulu, Hawaii in 1976: "It made me aware of how unimportant I am in the world. The world's gonna go on and I'm dead." –Paul Stanley
Another added bonus is that Nothin' to Lose is absolutely packed with candid, behind-the-scenes photos. For me, a longtime bona fide KISS Freak, the pics alone make the book worth the price of admission.
Few dates are attached to the commentary, so just where and when the interviews took place is anybody's guess, but it doesn't matter. It all fits in place and flows nicely, telling what seems to be a pretty complete, thorough and (I'd wager a guess), accurate story.
For diehards who crave dish from the glory days, back when KISS was a rock band, this one is a must-read.
---