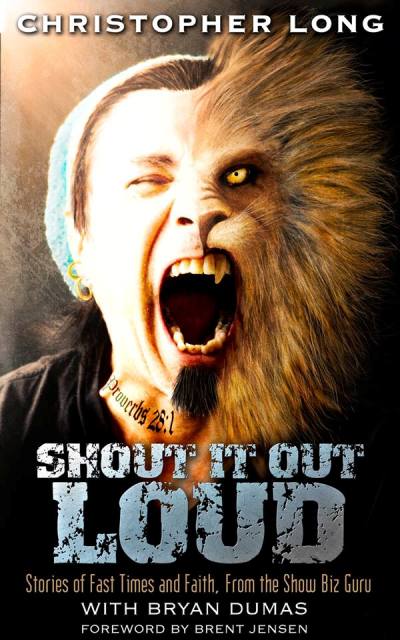 Shout It Out Loud
by Christopher Long
Digital Books International
Author Christopher Long has lived a sordid and colorful life that includes fronting Dead Serios, the Florida-based hardcore band that ALMOST made it, touring with Poison as personal assistant to the bass player, Bobby Dall, and ultimately, experiencing a spiritual awakening and devoting his life to Christ.
All of his eclectic history has led him to the place he is in now, that of Christian ministry. Long holds two degrees in Theology and continues to pursue his Christian education. After penning two successful books, A Shot Of Poison (2010), which chronicles his tour experience with the band, Poison, and C'mon! (2012), his story of spiritual awakening, Long is back with his third book, Shout It Out Loud: Stories of Fast Times and Faith, From the Show Biz Guru, arriving as an Amazon Kindle title on May 13, 2014.
Focusing mainly on his Christian endeavors but also peppered with elements of the entertainment side of his life, Long hooks the reader with engaging, funny and sometimes heartbreaking tales from his past and present. Whether or not you subscribe to his faith-based beliefs, his story offers more than a "Christian soapbox." Threaded throughout is a renewed faith in humanity and simple pathos for our fellow man. A quick and witty read, this is a feel-good story from the heart that definitely is worth the read, no matter what your beliefs.
http://christopherlongshowbizguru.blogspot.com/p/shout-it-out-loud.html
---