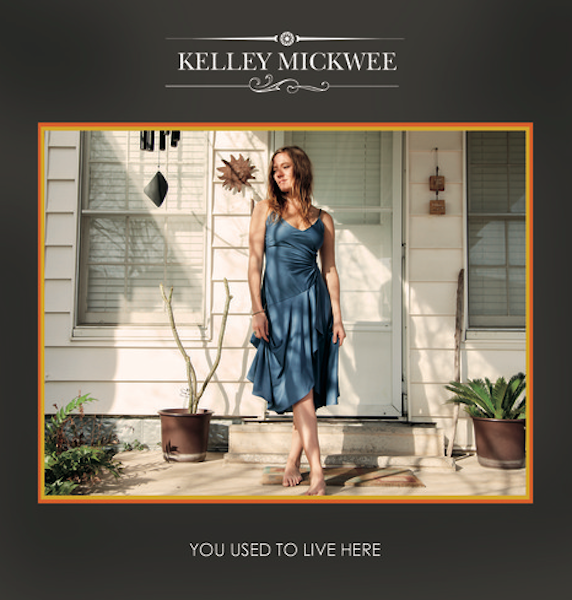 Kelley Mickwee
You Used To Live Here
Red Music
When Kelley Mickwee–formerly of the The Trishas–decided to make her first solo album, she decamped from Austin, Texas and headed north, ending up in Memphis, and from the opening notes of You Used To Live Here, you can tell the sound and ambiance of the heralded music city sank deep into her bones. "River Girl" starts with a lazy B3 organ setting the stage, and when Mickwee sings "I just wanna sleep all day/Rain on my roof" you can't be faulted for remembering other classic Memphis moments, that of Dusty Springfield's Dusty in Memphis or that great southern soul of Aretha Franklin. Her vocals have a casual grace, never hurried, but at the core they offer a succulent strength that bewitches.
The record, which was recorded in a day and a half in the former house of Civil War historian Shelby Foote, has a wonderful open, easy manner, whether the pedal steel driven "Take Me Home" or the fetching "Beautiful Accidents", this is an album filled with equal parts country and soul, coalescing into a Beale Street stew that has a smoldering groove that reminds a listener of Lucinda Williams or Kelly Hogan on her last album, but this creation is all Kelley Mickwee. She can be tough as nails on the title track, or resigned on John Fullbright's "Blameless" before getting a bit sultry on "Hotel Jackson"– "You look like something I want to eat"– all delivered with a remarkable poise and ease that is both new while being something that brings to mind the rich legacy that preceded it.
The record ends with a great version of Eliza Gilkyson's "Dark Side of Town", Kelley's seductive voice atop husband Tim Regan's slithery guitar, full of mysterious seductions awaiting. You Used To Live Here is one of the most rewarding debuts in ages, and one suspects that Kelley Mickwee has more where this came from. One sincerely hopes.
---