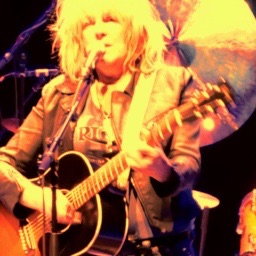 Lucinda Williams
The Lensic, Santa Fe, New Mexico, February 18, 2015
James Mann
Despite having a few technical difficulties early, Lucinda Williams and her excellent band rallied and brought the intimate Lensic theater crowd to their feet with a show that looked back over the Louisiana native's extraordinary career.
Touring to support her latest album, 2014's Down Where The Spirit Meets the Bone–which, if you haven't gotten it yet, I'll wait– Williams started the evening off with "Can't Let Go", and from then on it was one emotionally compelling song after another that shows that among current songwriters and performers, Williams most embodies the essence of Janis Joplin, capturing Pearl's strength- and emotional core. Williams doesn't sing happy songs too much, and neither did Janis- but both have a sense of hope and resilience in their songs that doesn't try to evade the hard truths of life. Everyone has been dumped- but few can create art from it as Lucinda has, with songs such as "Metal Firecracker" which Williams explained was her tour bus, a scene of a brief romance, which, once the tour finished, "fizzled- and what's up with that?" An early highlight was Car Wheels on a Gravel Road's "Drunken Angel", her lament for the late Austin songwriter Blaze Foley- and with images such as "your duct-taped shoes" she captured the man–warts and all–alongside her grief.
Williams father, the poet Miller Williams, died on New Years Day- "like Hank Williams- my dad was a big Hank fan" she explained before she performed his poem "Compassion", which she adapted into a song on her new album. She following it with "When I Look At The World", both performed solo- and both were touchingly beautiful. She brought back guitarist Stuart Mathis for a great "Lake Charles" from Car Wheels, and his haunting blues licks framed Williams vocals exquisitely.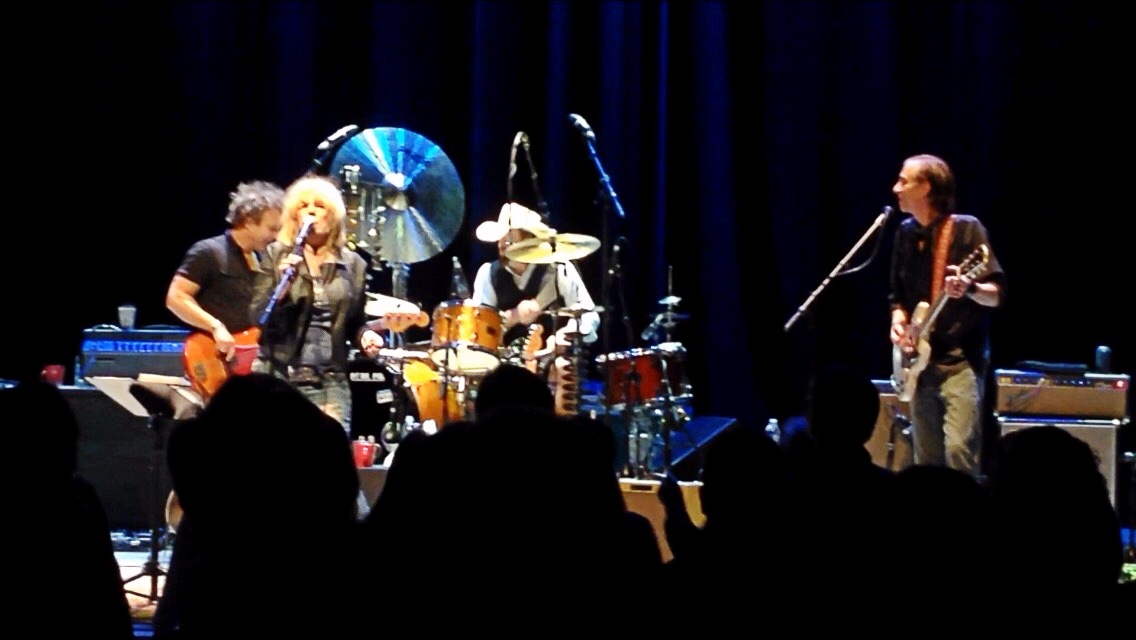 The show wasn't without its periods of dragging- a few mid-tempo songs in a row seemed to run into each other, but once she galvanized the room with a powerful "Change The Locks" the evening kicked into high gear, and the end of the show– a sultry "Hot Blood", an emotionally charged cover of J.J. Cale's "Magnolia"', followed by "Get Right With God" that had people dancing in the aisles like they were at a revival–was flawless. The closer- a rowdy cover of Neil Young's "Rockin' in the Free World", which seems even more of an required anthem in these precarious times- the Lensic almost seemed to levitate. And judging by Lu's big grin as she strode off the stage- she felt it too. ◼
---