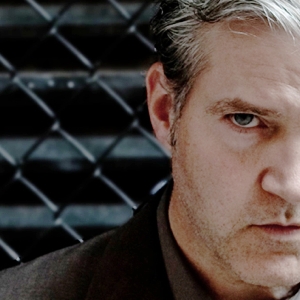 Lloyd Cole
Steve Stav
Thirty years on, nostalgia inevitably still plays a role in Lloyd Cole's enduring popularity – but ultimately, it's a matter of a consistent quality to his post-Commotions albums that puts people in the seats. Sure, the former college-radio darling invariably tosses bones-making gems such as "Forest Fire" or "Lost Weekend" into his sets, but Cole's audience also comes to hear his new material. This is no mean feat – simultaneously taking advantage of nostalgia, and overcoming it.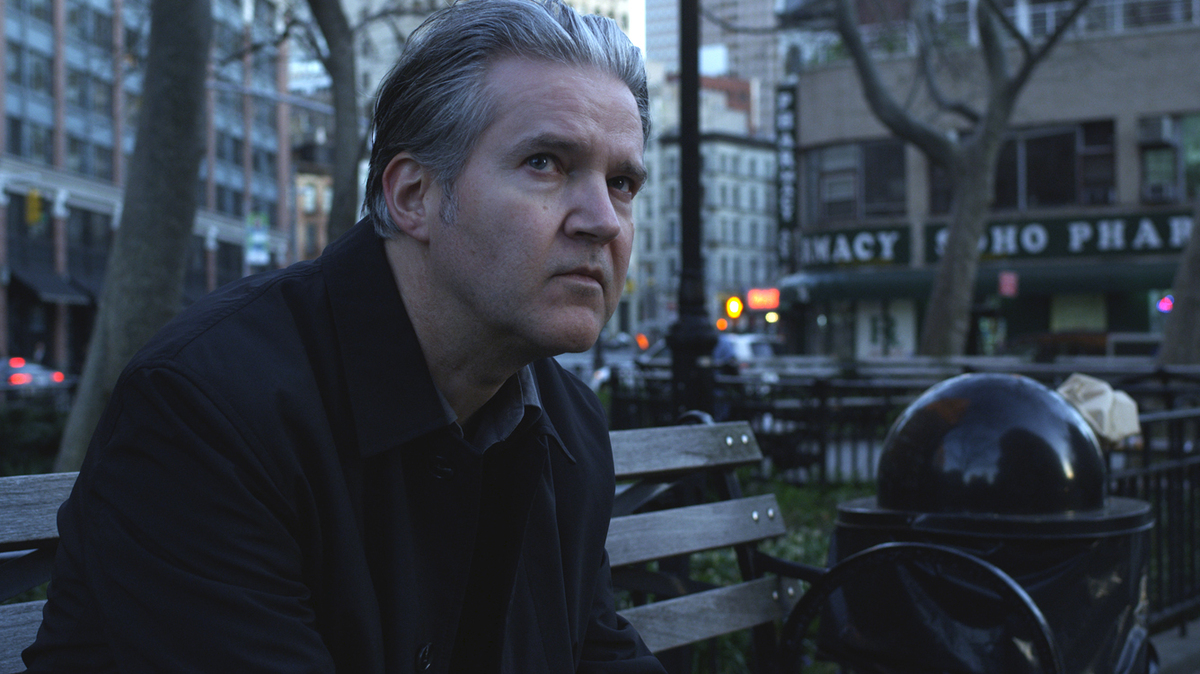 Cole's latest offering, a brilliant, full-band effort dubbed Standards – which was released in the U.S. last fall – doesn't exactly bring his career full circle; rather, it's a reminder that Cole has never strayed too far, too long from his signatures.
Standards marks a studio reunion of Cole and old friends Matthew Sweet and drummer Fred Maher, who played on both Cole's 1990 solo debut and the Don't Get Weird On Me Babe album. Other contributors include former Commotions keyboardist Blair Cowan, vocalist Dave Derby from Cole's late-90s foray with the Negatives, and the songwriter's oldest son, guitarist Will Cole.
Cole recently spoke to Ink19 via phone, from his home in western Massachusetts. He was busy finishing up re-mastering the instant-classic Rattlesnakes album for an upcoming Lloyd Cole & the Commotions box set, and gearing up for another fistful of dates in support of Standards. Cole is the same with the media as he is with fans; a gracious, if not exuberant conversationalist. He doesn't shy away from a question, and his assessments are refreshingly honest. This morning was no exception.
Q: Glancing over press materials for Standards, I laughed when you referred to your 00-decade albums as being "age appropriate music." As if you had turned into Roger Whittaker or something.
A: Well, you know, I've always thought that Roger Daltrey looked pathetic after the age of 30; I've been haunted and terrified by Joe Strummer's too-late mohawk that he got when the Clash was over, and he was trying to keep calling (the band) the Clash. There's just instance after instance of people who do my job who make complete asses of themselves trying to hold onto their youth when it's gone.
I knew that I wasn't that type of person… since I was 26, I've been thinking like a middle-aged person. But I think I overcompensated a little; I think I thought about it a little too much. I'm happy with the records I made with that thought process, but I'm also happy that, when these songs came to me a few years ago, it wasn't the appropriate way to treat them… that I should take a break from worrying about "age appropriate music."
Q: You stepped away from the fireplace and brandy…
A: You know, I think the records that I made from 2000-2010 are a little less "in your face" than the ones I'd made before – but content-wise, I don't think I'd mellowed out!
Q: How would you review Standards in a few sentences?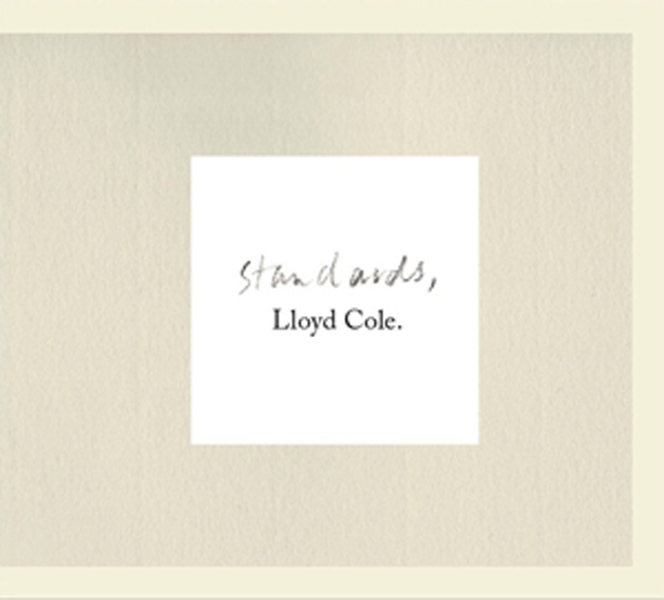 A: I would just call it an electric Lloyd Cole record…. it's a rock record. It's probably the loudest record that I've made. People have been comparing it the Commotions – it's louder than the Commotions ever were. It's beefier.
Q: There's no "My Bag"…
A: No, there's no dance track… you know, I understand what I like about certain genres of music better now than I did then. So, when we were doing the basic tracks on Standards in L.A. with Fred and Matthew, every morning I made them listen to Neu! I said, "I want this insistent, kraut-rocky beat to these songs… I want them to feel very primitive, very direct." And with those two guys… if you tell Fred you want his drums to be "direct," he'll reply, "Duh! Okay."
Q: Yet, some of my favorites on Standards are some of your quieter songs… "It's Late" feels like a simple classic; you're not re-inventing the Lloyd Cole wheel. "Opposites Day," "Blue Like Mars"… the Lloyd Cole of olde is imprinted on everything.
A: I'm not even re-inventing anyone else's wheel, either… you can see the connections between those songs, and the songs that went before 'em… "It's Late" owes a fair amount to Orbison and Springsteen… obviously, "Opposites Day" is related to New York punk… the riff is very close to "Marquee Moon" at the beginning, but I don't care! (chuckles). And to be honest… so long as you can make the piece your own, grab what you can grab and use it. Plagiarism is a very interesting concept. You can take someone's exact words and make a completely different song out of it. Real plagiarism is unfortunately a cynical activity. The one thing I've managed to avoid in 30 years of making music is cynicism – so far! (laughs)
Q: Are you still touring solo?
A: Yes. I haven't played regularly with a band since the Negatives. When Standards came out, there was a fair amount of chatter about playing some "rock" gigs… "Well, I don't have a band!" I've been on Facebook explaining the economics of touring with a band, and how it's practical in some circumstances – and completely impractical in others. I did end up hooking up with a band in Glasgow – some old friends who started out at the same time as me, a whole bunch of people from the old Glasgow scene – including Blair from the Commotions – and we were able to play a few electric gigs, a few festivals in Europe, and it was a blast. But touring with a band isn't practical (right now).
Q: Do you enjoy being a bandleader?
A: I enjoy playing music with other musicians. The other twenty-two hours of the day can be quite difficult.
Q: I've wondered how awkward it can be "directing" friends in the studio, as opposed as hired guns, lesser acquaintances.
A: It can be (awkward). Fortunately, with Fred and Matthew, I never, ever had any problem getting the type of sounds I wanted. The three of us hadn't played together in twenty years, and half a day into the project, we just kinda looked at each other and said, "Not much has changed!" Which was a good thing.
Q: Are you entertaining the possibility of a few Commotions shows?
A: Well, one can't help but think about it… because I've been so overwhelmed with Commotions music lately. We did reunion shows in Europe when the twentieth anniversary version of Rattlesnakes came out. We worked for a month – and it was enough. And we were borderline too old to be doing it then.
Q: No!
A: Not in terms of what was "age appropriate," but in terms of what was physically possible. We made records for four years when we were in our early-to-mid-twenties – we have no "mid-period" songs! And our songs were pretty fast! I remember standing on stage in 2004, at the end of "Sean Penn Blues," thinking, "Fuck, that was exhausting!" And I play harmonica on that song, as well, which is doubly exhausting.
So, there aren't going to be any shows like that. I'm thinking about the possibility of doing a short series of "Lloyd Cole Songbook 1984-1995" concerts. I've never done shows that were purely "retro." But the box sets are something that I've been wanting for a while. I've really been wanting my material to get back into print – not just on (Internet) files. It looks like there's going to be a box for my first four solo albums – the ones that came out on Geffen and Capitol over here. To be honest, it might be quite a nice break from my normal show, to do something that's a little different.
I don't know… Neil (Clark) and Blair and I have talked about doing a "trio" show sometime, I'd hope to do that before we hang 'em up.
Q: Your oldest son is in a band now?
A: Yeah, BFA, out of New York.
Q: A musician father-son relationship must be really interesting. If you want to be a plumber like your father, he teaches you the trade. But musicians… I imagine it's hard to decide what to teach, and what to let him figure out for himself.
A: Yeah, it's quite difficult. I think it's almost on a week-to-week basis, depending on what's going on. I don't have the experience to impart any kind of wisdom about how a band gets started, because we were fantastically lucky. We went from clubs in Glasgow in the summer of '83, to playing the London Hammersmith in the summer of '84. We didn't pay our dues at all. I may have paid them along the road since then…
It seems that so many bands these days wanted to go and open for other acts, in order to get an audience. I still don't understand that. I never wanted to open for another band – I wanted people to come see me.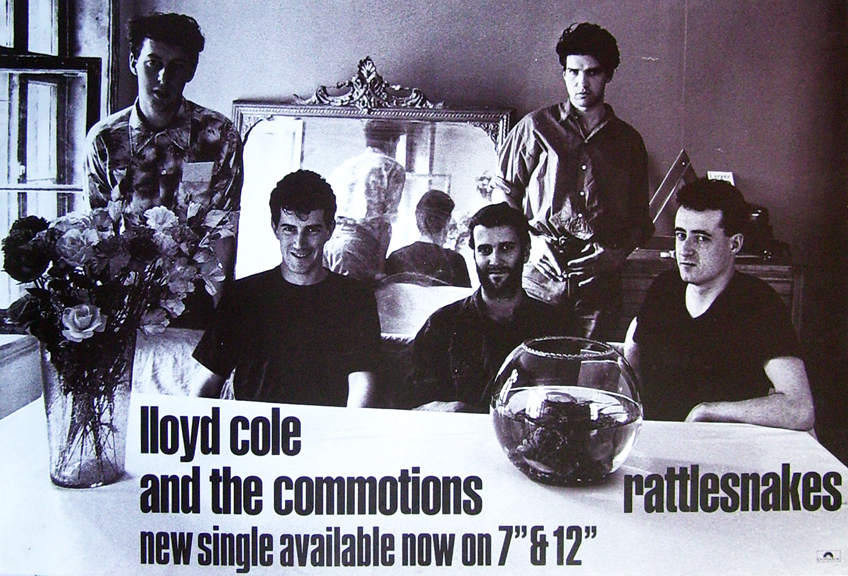 Q: But you did support a few acts… I just caught a clip of the Commotions opening for Simple Minds on Youtube; 1985 or so.
A: That was pretty amazing. It was kind of like Giants Stadium, Ibrox in Glasgow. Simple Minds did a series of mega-shows, and invited us to be guests… we went on second-to-last, and played for ten times as many people as we had ever played for in our own shows.
Q: You seemed to be keeping your composure pretty well.
A: Oh, we were good! It was probably our peak in terms of being a live band. We had been touring pretty much nonstop for about a year and a half by then, and we were in good shape. We weren't tired or bored, we were still enjoying it.
Q: Has working on the Commotions box set been an exercise in "nostalgia versus self-criticism?"
A: Oh, no.. the weak stuff is still weak, and the strong stuff is still strong. You know, I'm quite a few years past bitching about Easy Pieces, because the good songs on that album are pretty good – and the bad songs are pretty bad. I think in terms of our ratio of strong / not strong material… our batting average sits pretty well next to just about anybody from the Eighties. I think we had a pretty cool body of work.
◼
---