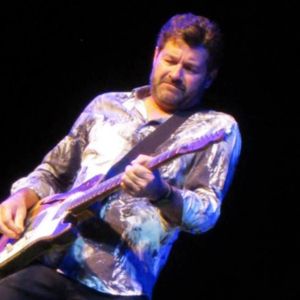 Tab Benoit
with Samantha Fish
Henegar Center for the Arts Melbourne, FL • April 12, 2015
Michelle Wilson
I'm always delighted to take in a concert at the Henegar Center in downtown Melbourne, Florida. Boasting an intimate setting and solid acoustics, it was the perfect venue for Brevard Music Group's presentation of Tab Benoit and Samantha Fish. The mixture of Fish's bluesy, country-tinged rock with Benoit's Bayou-soaked blues was everything it promised to be, and the nearly sold-out house was treated to an evening of high-energy, entertaining performances.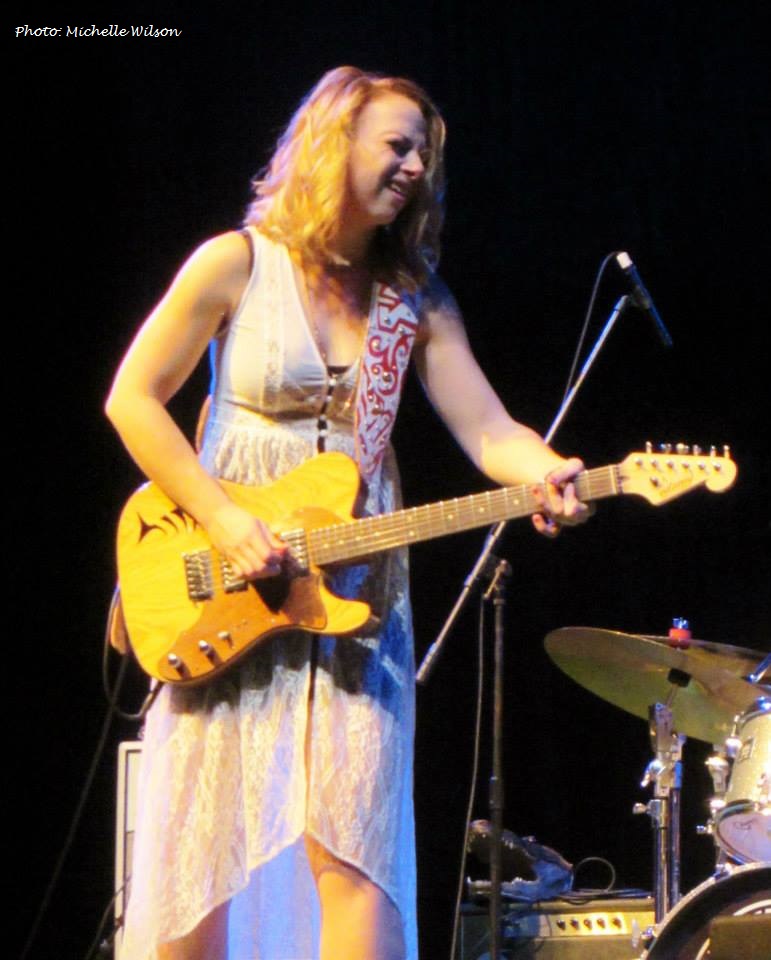 Kicking off a one-hour set with "Runaway" from her 2011 Ruf Records release of the same name, Fish took the stage promptly at 6pm backed by bassist Scot Sutherland and drummer Go-Go Ray. Despite being only in her twenties, the Kansas City native exudes the poise, grace and skill of a seasoned pro, and it is a joy to hear her sing while playing acoustic and electric guitar as well as oil-can slide. Showcasing her latest release from 2013, the Ruf Records/Mike Zito-produced Black Wind Howlin', Fish kept the audience hooked with such cuts as "Foolin Me," "Lay It Down," "Money to Burn," "Miles to Go,"" Sucker Born" and the closer, "Black Wind Howlin'." Also thrown into the mix were beautiful solo acoustic covers of the Tom T. Hall classic "That's How I Got to Memphis" and the old-time Charlie Patton-penned "Jim Lee Blues Part 1," which will be included on her forthcoming release. Ever gracious and eager to meet old and new fans alike, Fish headed to the lobby during intermission to shake hands, sign autographs and pose for photos.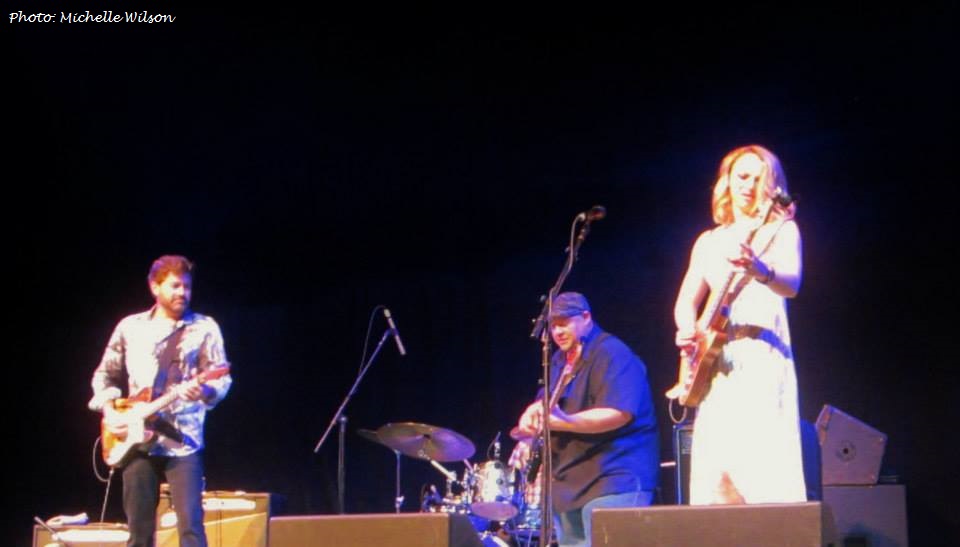 Thirty minutes later, at precisely 7:30pm, the Cajun man himself, award-winning blues musician Tab Benoit and his Fender Telecaster Thinline took the stage supported by bassist Cory Duplechin and drummer Doug Belote. Born and raised in Houma, Louisiana, Benoit's unique style of blues incorporates many different sounds that all add up to aural euphoria. One classic followed another including "Why Are People Like That," "One Foot in the Bayou,""Guilty of Loving You,""Nice and Warm," "Whiskey Bayou" (during which he broke a string but played on like the pro that he is – he breaks strings often – his comment: 'I just broke a G string!'), "A Whole Lotta Soul," "My Bucket's Got a Hole In It,""I Got Loaded," and "New Orleans Ladies." His stage act is not just about the music either – Benoit got his start doing standup comedy, which gave him the confidence to begin a music career. Interspersed between songs are hilarious bits that only Benoit could deliver, and the crowd ate it up. My favorite one of the night came during an assessment of how bad the Grammys are today and how no one can sing: "Cher messed it up for everyone with Autotune." On the last four pieces of the night, "Medicine," ''Travelin' South," "Bayou Boogie" and the encore, "Night Train," Benoit was joined by Fish for a rousing close to an already stellar event. The musical chemistry was sheer perfection, and I was impressed that Benoit had Fish remain even for the encore.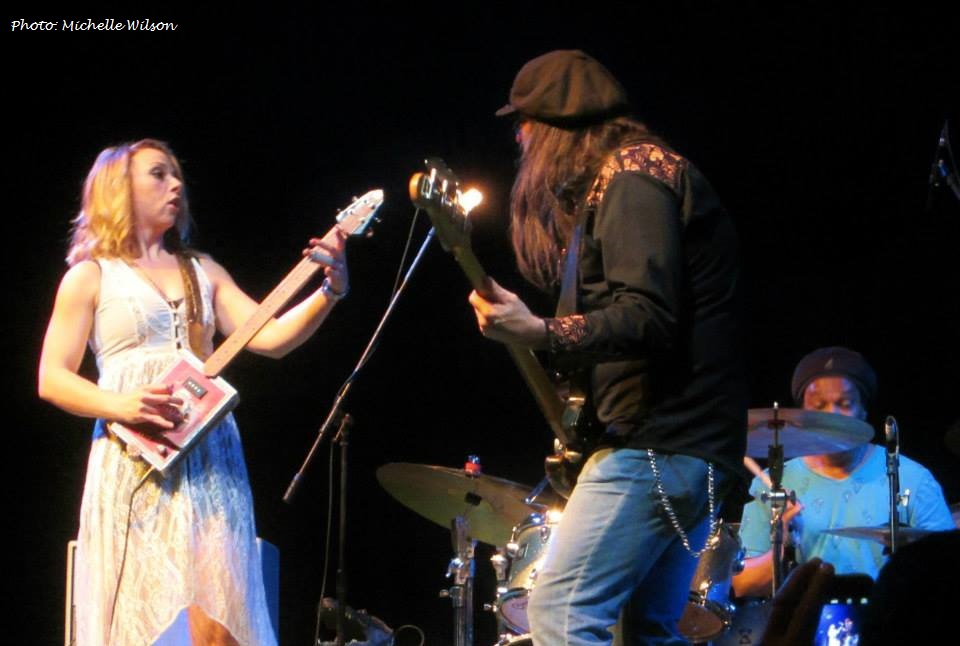 I love a great double bill, and this one definitely left me looking forward to both of these artists coming back through the area soon. Benoit's golden quote rings so true: "You don't pick the blues genre to make money. You pick it 'cause it picks you." And did it ever!
Please check out the link to Voice of the Wetlands below, a nonprofit organization that Benoit founded in 2004 to raise awareness concerning the loss of the wetlands in Louisiana.
Tab Benoit: http://www.tabbenoit.com/ • Samantha Fish: http://www.samanthafish.com/ • Voice of the Wetlands: http://www.voiceofthewetlands.org/
---