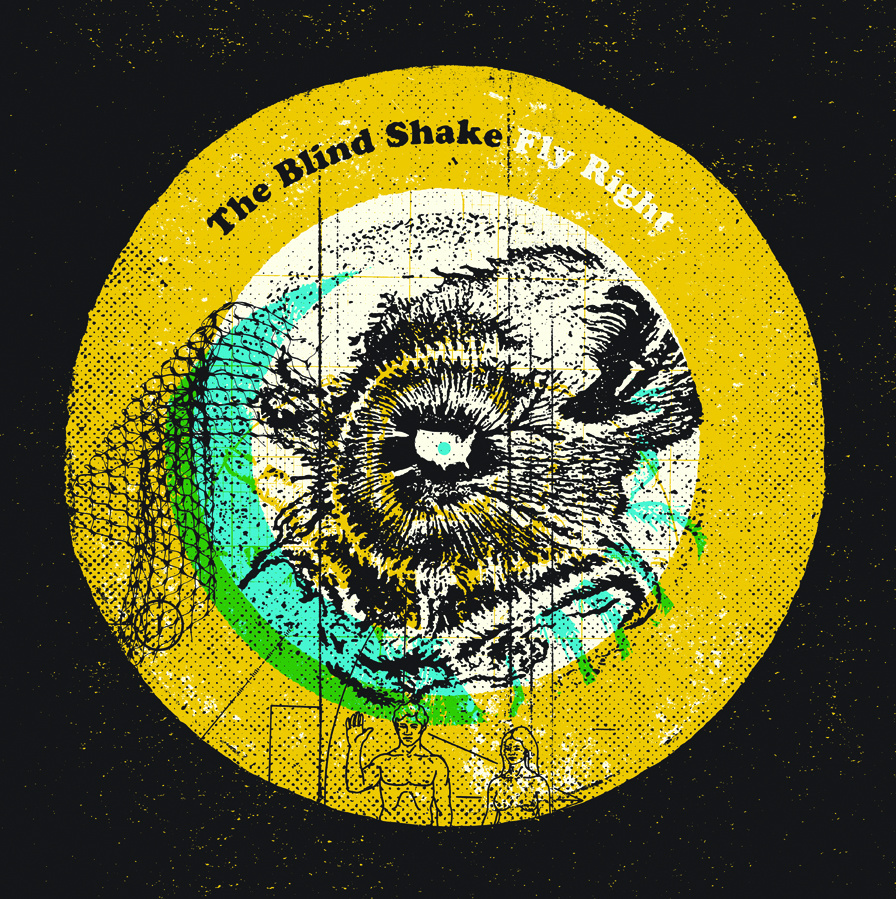 Blind Shake
Fly Right
Slovenly Recordings
Wasn't it just a few weeks ago that I was raving about the glorious cosmic surf sludge that The Blind Shake's Breakfast of Failures assaulted my senses with? And wasn't it just a few weeks further back that my fellow INK 19'er Scott Adams was letting the world know about the "rollicking surf tunes" that make up Modern Surf Classics, the project The Blind Shake did with John Reis of Rocket From the Crypt? Yeah, well, the Minneapolis trio are back again, this time with a 9 song EP released on Slovenly Records called Fly Right, and once more I'm entranced.
What is it about this band that allows them to keep churning out album after album of the musical accompaniment to being Badass? Is it the spaghetti western vibe, or the surf sound that rides in on a dirty wave that most hooks me? Maybe it's the reverb fuzz attack that can feel threatening one moment and enticing the next. The way they can construct a Dick Dale on acid instrumental like "A Clock, A Window, A Pyramid,", follow it up with "Holy Road" – which feels like "Ring of Fire" sped up and played by a chainsaw, and then go acoustic for a freakout twang on "Diamond Days." They get murky and heavy on "Fly Right," but practically dance out the speakers on "Yellow." And when they bleed the punk noise, as on "Apes Live a Life" and "More Land," it's just all so very delicious.
It could be any one of these things, but I think the real answer as to why I can't seem to stop listening to The Blind Shake is because they have sold their souls the ghosts of Rock 'n' Roll's past in exchange for the perfect recipe for melody and menace, for sexy and scary, for catchy and chaotic. And the bold creations just keep on coming.
---