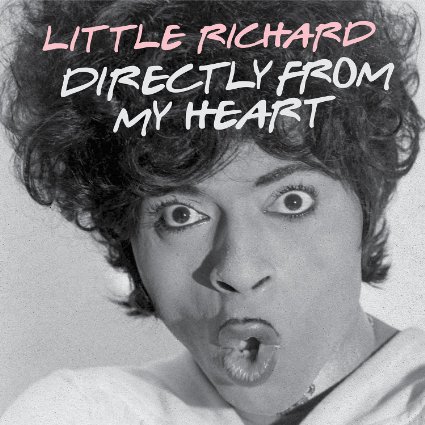 Little Richard
Directly From My Heart
Specialty
It's odd that Little Richard, one of the founders of rock and roll hasn't had more box sets available. Hell, your dad's college garage band probably has a couple of box sets with lavish liner notes trying to trick people into thinking they were better than the Rolling Stones.
Richard's decision to quit rock and roll after a vision from God might have had something to do with this, effectively taking him off the market when he was at his peak in 1957. Directly from My Heart a three CD collection featuring 64 songs from both his groundbreaking Specialty Records days and his return to secular music in 1964 on Vee-Jay Records showcases Richard's peak material and portrays an artist comfortable in his own style, yet constantly searching for ways to reintroduce himself to the public.
The earliest material here shows Richard performing ballads showcasing his strong voice, usually in a weeping, pleading style of the then contemporary R&B. Once "Tutti Frutti" hits early in the collection, you can sense the freedom and wildness that Richard would mine for the next few years until his retirement.
The hits are all on here, as joyous and wild sounding as they when first released. It is the material after his retirement that comes as a surprise. While it might not hit the unhinged heights of "Keep a Knockin'," it shows the backing band exploring more of a groove-driven Stax records influenced style. In fact, Richard does his best Otis Redding imitation on "Cross Over," while "I Don't Know What You've Got But It's Got Me" shows a debt to James Brown, and not just in the encyclopedic title.
Not to say the newer material is bad; Richard's voice, when tamed fits nicely into the slower funky soul of "My Wheels Are Slippin' Away," and the obvious tries to recreate his earlier hits, like "Groovy Little Suzy" liven up the soulful ballads. And speaking of the voice, check out "Only You," a ballad in a Tom Jones/James Brown style where the vocals sound more like a theremin than anything that could come out of a human.
While you've probably heard the hits thousands of times, the period just before and after makes this set worth picking up, showing another side to the wild man of rock and roll.
---