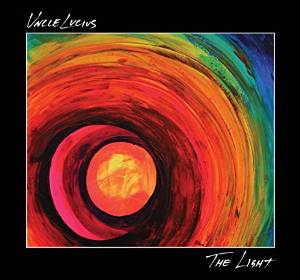 Uncle Lucius
The Light
Thirty Tigers
It's exceedingly rare to encounter music these days that actually has something to say beyond the tropes of love and partying, at least to these ears. So I found the new release from the Texas band Uncle Lucius so refreshing, beginning the album with "The Light" thus:
No longer motivated by fear or bread/ I once was a fighter and a miser/Now I'm a lover with a level head…
It is not out there/ It is in here/ Where's the light?
They call themselves "Southern rock for the thinking man", and that's a pretty fair description. I mean, next up is "Age of Reason", which against a Drive By Truckers-style honky-tonk they come out with You may call it high treason/But I'm still calling for/The age of reason. A little Thomas Paine with your boogie, why not?
And boogie they do, lest you are scared off from the questioning philosophy, Uncle Lucius creates a relaxed, soulful stew with elements of The Band, DBT and with guest fiddler Eleanor Whitmore on "Taking In The View", reminding you a bit of Jason Isbell ala Southeastern. Produced by long-time Ray Wylie Hubbard running mate George Reiff, The Light simmers like few bands outside of Texas can pull off. "The End of 118" is a barn-burner, and "Nothing To Save" slows it a down a bit with some tasty slide guitar from Michael Carpenter.
Yes, Uncle Lucius might be a rare breed in today's musical stew, with thoughtful lyrics coupled with a dynamite groove, but that only raises the bar for all the other "party till ya puke" rehashes. The Light is a welcome offering amid the noise. Try it…you might be astounded.
---