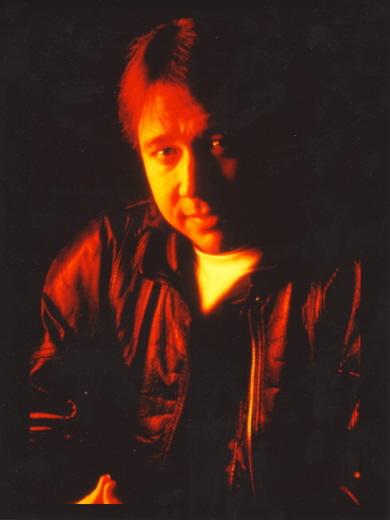 Bill Hicks
Complete Works
Comedy Dynamics
You don't need me to tell you that Bill Hicks was a comedic genius. You can just listen to most of the comics who worked with him or who were inspired by him to hear that. I can tell you that he was a funny and angry man. He could rant with the best of them, while still making people laugh. He left us too soon, thanks to pancreatic cancer. He never gained the fame that some of his contemporaries did. He has been imitated, homaged, and ripped off over the years, both before and since his death. And now, his entire catalog is being re-released digitally so old fans can re-live the great bits, and a new generation can discover him, warts and all.
As I sat down to refresh my Hicks memory, I started to wonder what Bill would think about the world today. Then, as I listened, I realized it would sound quite similar – Bill was ranting and railing against a war in Iraq, a war on drugs, Republicans trying to take away women's rights, and general hypocrisy. Sure sounds familiar.
Then again, he would probably be overjoyed at some improvements; our ability to access porn without dealing with video rental stores or hotel pay-per-view for instance. The rising tide of marijuana legalization sweeping the country would bring a smile to his face. But I imagine all of this would be overshadowed by social media. A country that tweets their entire lives, watches live events via their smartphone screen while they record them, and the takedowns of comedians that have resulted from this, would be fertile territory for him.
The discography, of course, includes a lot of repetition, as it contains the original live recordings with multiple compilations. While The Essential Bill Hicks is a great way to dip your toes into the water, with selected bits from across his career, the real magic lies in listening to full sets. With the live album experience, you get to hear Bill start off with standard comedy bits, and then listen as the anger builds throughout the set. He had his most success overseas, so listening to Salvation, recorded live in Oxford, England in 1992 is probably the closest we can get to the full Hicks experience. The there is Flying Saucer Tour. Recorded in Pittsburgh in 1991, you can tell that this is not a Hicks crowd. Things get so bad that there are three tracks titled "Vs. The Audience." This interaction with the audience, mixed in with the classic bits, gives us a glimpse into his personal side and how important the laughs really are to a comic.
If you liked Denis Leary's stand-up act, he took that from Bill Hicks. If you like Lewis Black's rants, he strikes a similar chord as Bill Hicks. Bill Hicks isn't for everyone. He's angry and he offends just about everyone, but if you're okay with that, he's also one of the funniest men to stand behind a microphone in the past fifty years.
---