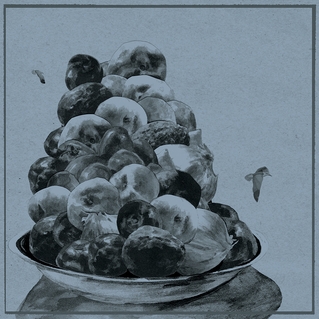 Hop Along
Painted Shut
Saddle Creek
Hop Along's Painted Shut has taken it's sweet time perking up my ears, thanks to an opening song that, despite a promising opening riff, irritates the piss out of me. Frances Quinlan's vocals sound too whiny and grating on the chorus making the lyric "The witness just wants to talk to you" sound obnoxious to my ears. It's taken some time to get past this first impression and power through to song 2, 3, and onward, but power through I have…
…and the rest of the record is so much better, and sometimes, even great. "Horseshoe Crabs" is a keyboard and drum-led ballad with an indelible rhythm and the superb line "Woke from the dream and I was old/ Staring at the ass crack of dawn." In this song, as in "Sister Cities," suddenly Quinlan's cracking screams feels volatile and impassioned – and when she shrieks "and the false friend/ kept his back turned/ that's when you learned/ the fierceness of man/ again again again," I've forgotten all about the irritation I felt back at track #1.
"I Saw My Twin" and "Waitress" are another pair of lyrically brilliant indie rock songs the latter which boasts the line "the world's gotten so small and embarrassing." Quinlan's heartfelt, angsty poetry is raw and refreshingly unabstract putting her in the realm of Speedy Ortiz's Sadie Dupuis, or Torres.
Maybe that first song ("The Knock") will eventually grow on me, but for now it sits as the only earsore on an otherwise solid record.
---