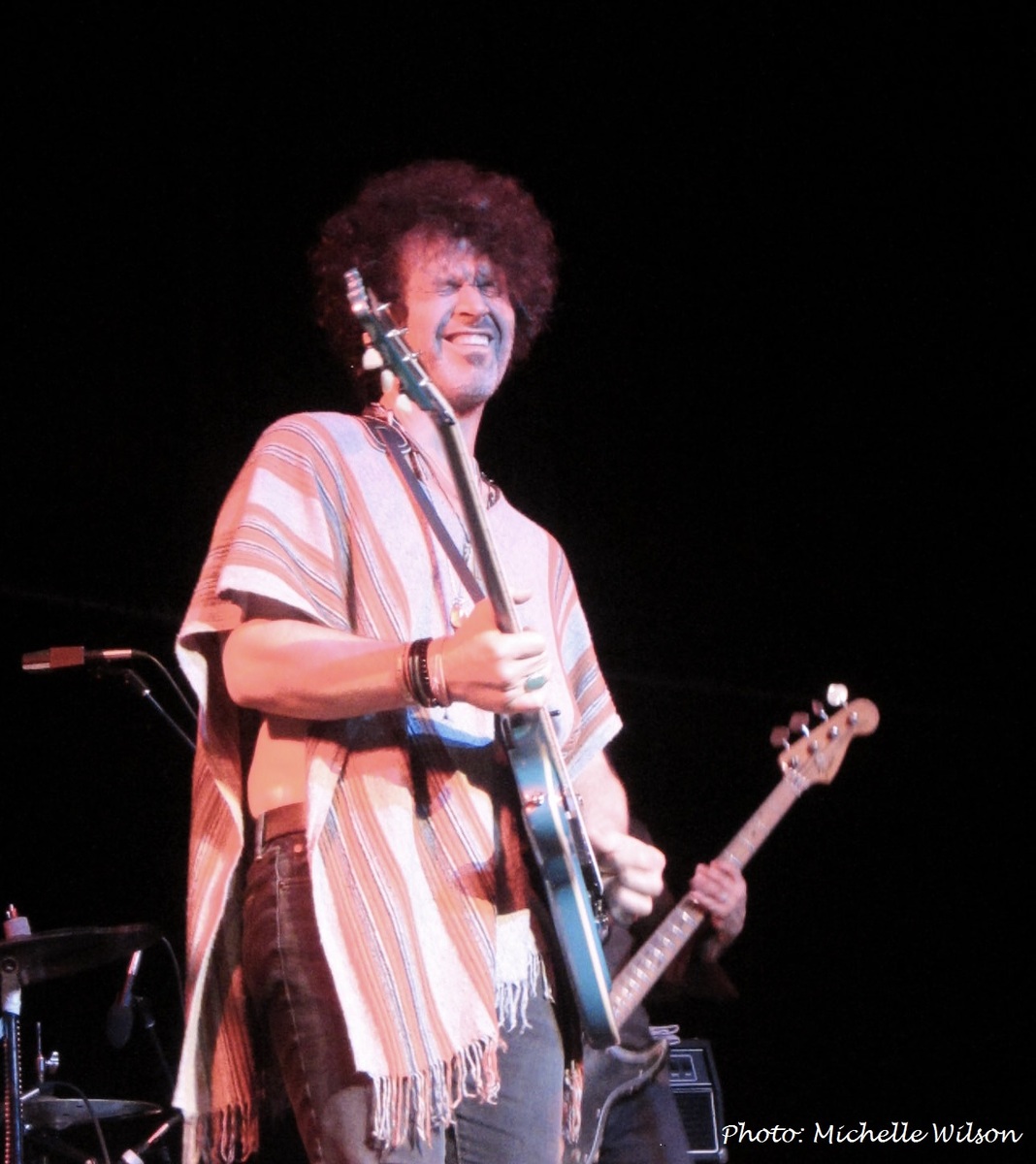 Doyle Bramhall II
Melbourne, Florida • 9.13.15
Michelle Wilson
The only thing cooler than seeing singer/songwriter/guitarist/producer Doyle Bramhall II live is enjoying his performance in an intimate, local setting, up close and personal, front row. And thanks to Brevard Music Group, that is exactly what I experienced at Melbourne, Florida's King Center Studio Theatre. Kicking it off at 7:30pm and playing a 90-minute set with one encore, Bramhall wowed the packed house with his unbelievable guitar prowess and equally impressive vocals. Backed by guitarist/keys player Adam Minkoff, drummer/saxophonist Anthony Cole and bassist Ted Pecchio, who all sang backing vocals as well, this was one tight band of seasoned players who were up there havin' a ball! Bramhall is hilarious, and the witty stage banter just heightened the experience. As a left-handed guitarist who plays "upside down" with his guitars strung for a right-handed player, Bramhall offers a distinctive sound and tone to his playing. Having collaborated with everyone in the music biz from Jimmie Vaughan and Tedeschi Trucks Band to Eric Clapton and Roger Waters, as well as touring with Experience Hendrix, just to name a few, Bramhall has followed in his late father's renowned musical footsteps and carved out his own special niche in the music world.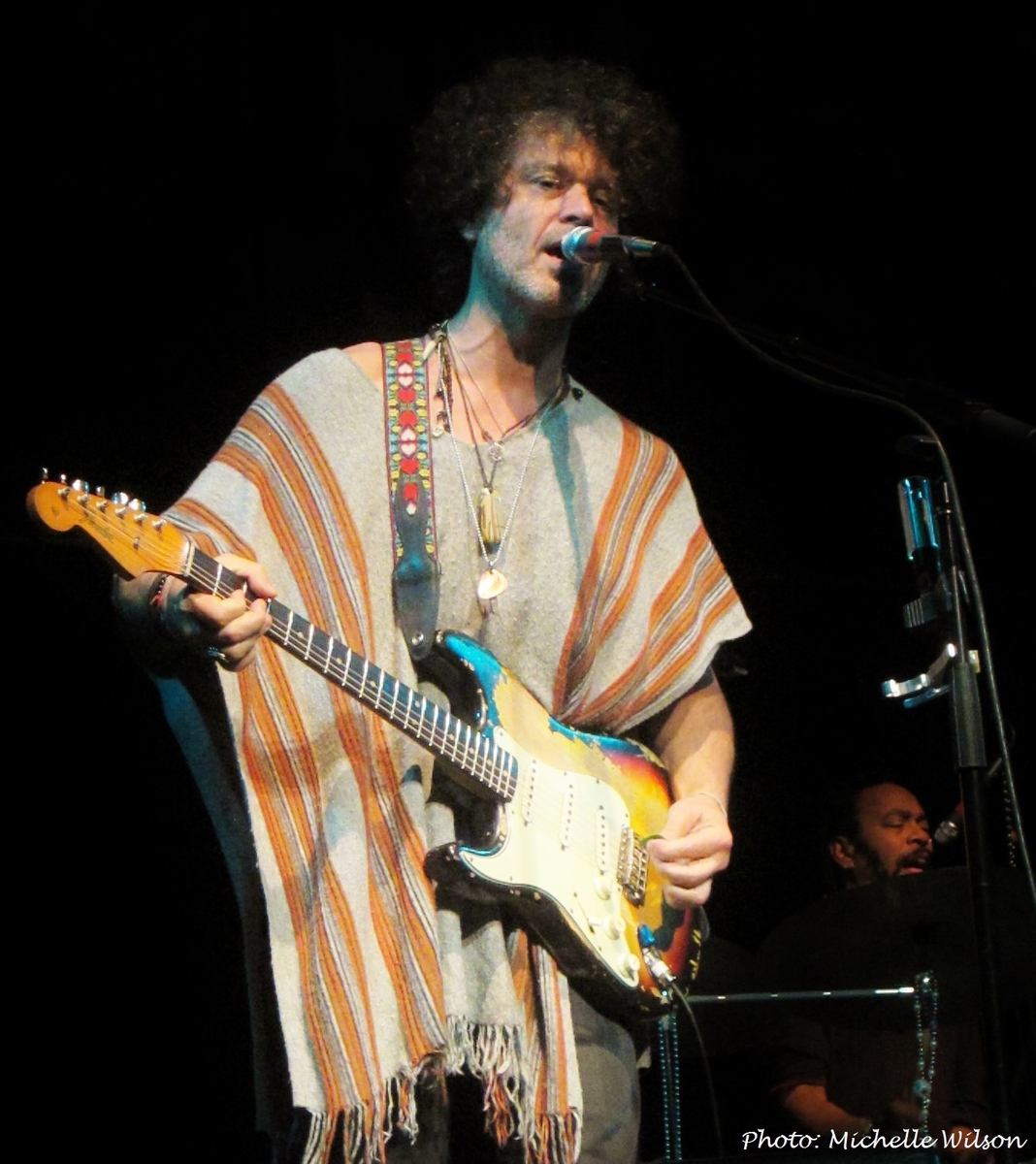 Opening with "I Wanna Be," the only track offered off 1999's Jellycream and a song covered by Eric Clapton and B.B. King on King's 2000 release, Riding With the King, Bramhall immediately set the tone for this high energy, blues-soaked night of aural euphoria. With multiple guitar changes, Bramhall and the band treated the audience to four cuts from the 2001 record with Smokestack, Welcome, including killer versions of "Problem Child," "Blame," "So You Want It To Rain" (a personal favorite) and a mind-blowing offering of "Green Light Girl," during which Minkoff took over on drums and Cole switched to saxophone. Mixed into the set were "My People," "Early in the Morning," which featured one of many astonishing guitar solos from Bramhall and stellar slide work from Minkoff, "Mama Can't Help It," "Time," "Hands Up" and a new one called "The Veil" ("This is a song with some low-down drama with my baby's mama."). Also thrown in was "She's Alright," a Muddy Waters cover, but interestingly there was nothing from Bramhall's Arc Angels days. Rounding out the night perfectly with the Jimi Hendrix-penned "Gypsy Boy," Bramhall playfully told the band "Hey, get psychedelic or something," and then they segued into a 10 ½ minute version of the classic that brought the crowd to its feet and the evening to a spectacular finish.
Following the encore, Bramhall graciously partook in a meet and greet in the lobby, signing CDs and tickets, and posing for photos. I truly feel privileged to have attended this cozy performance – Bramhall is one of today's most prolific performers and yet he is unfamiliar to many people. With a new album on the horizon, I highly encourage prospective fans to check out his work by purchasing Welcome and take it from there – you will not regret it, trust me.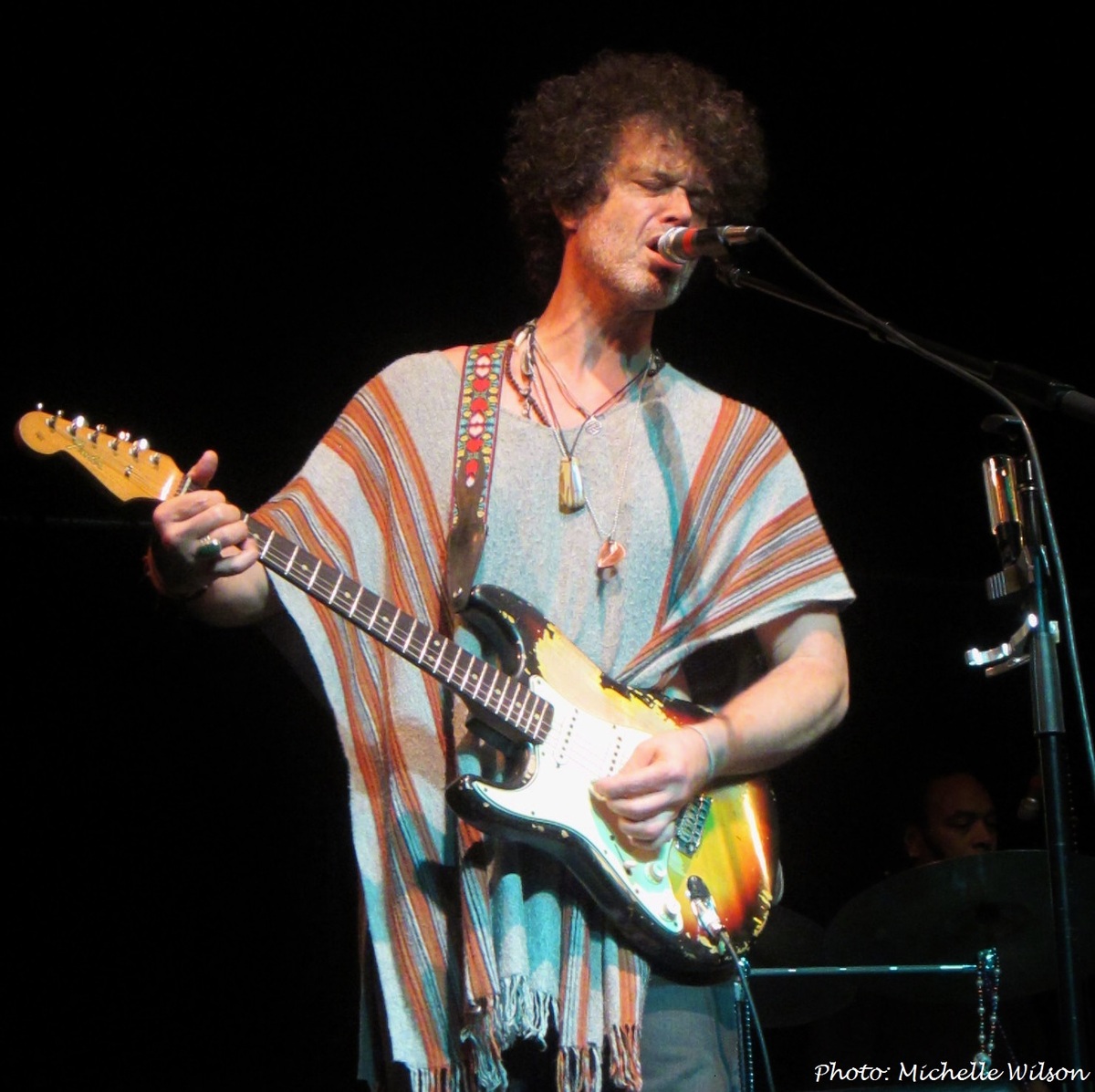 ---