Jessica Lee Wilkes
Will's Pub; Orlando, FL • September 16, 2015
Jen Cray
"I know it's a Wednesday, but let's pretend it's a Thursday. Not a Friday, or a Saturday – you have to aim high, but I won't aim that high," Jessica Lee Wilkes joked from the stage at Will's Pub to the small but responsive sprinkling of fans who came out for the hump day show. With the scheduled opener dropping off the bill at the last minute, and the late work-day show time working against her, Wilkes still pulled off a delightful performance that showcased her rockabilly soul and sweetness and even got a couple of ladies dancing at her feet.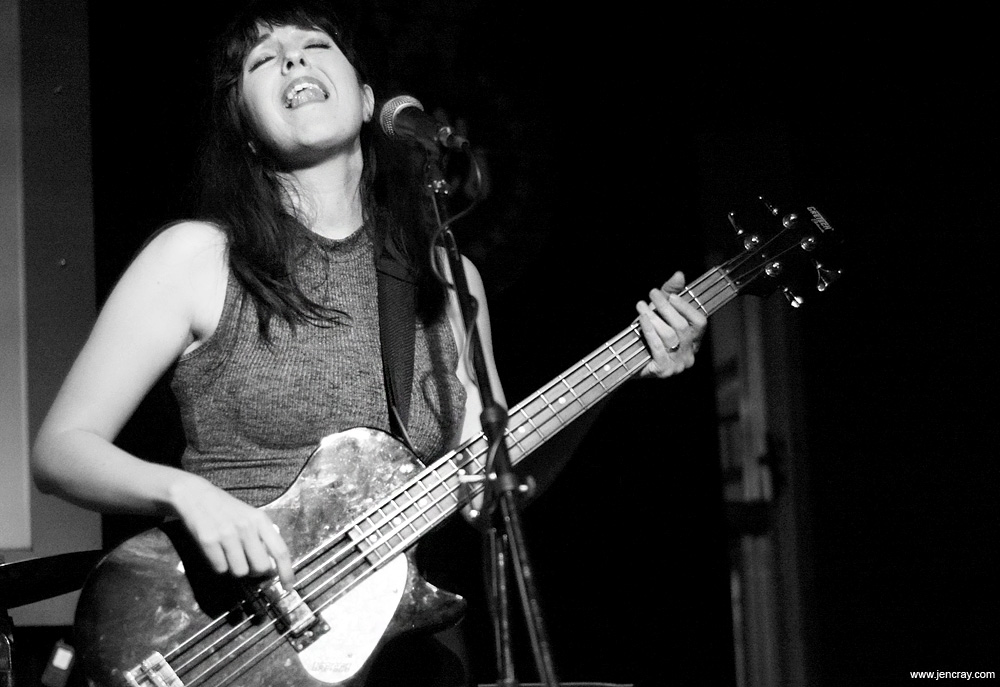 "No, keep on dancing! We need more dancing!" she said with the kind of smile that breaks hearts.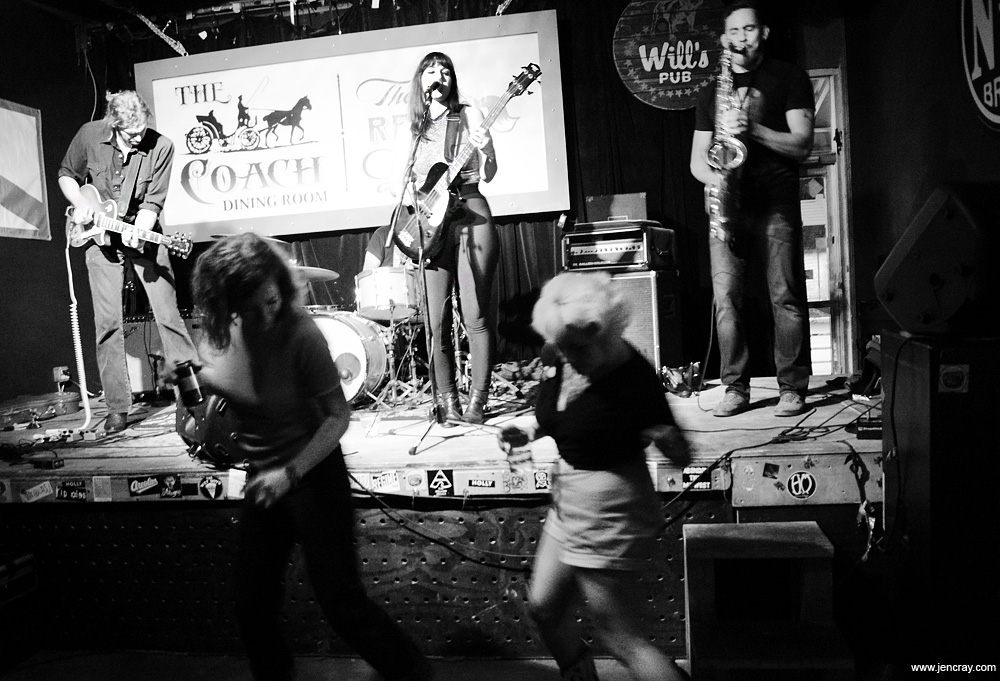 Touring behind her debut album Lone Wolf, the former Dirt Dauber (a band she's in with her husband, J.D. Wilkes) has switched from the upright to an electric bass and wields the monster like a champ. Her hands danced through arpeggios while she coolly sang through a set of tunes inspired by 50's rock and rhythm and blues. The sounds, the sights, the mood – If I didn't know better, I'd have thought we had all time traveled back to 1955 and were attending the Enchantment Under the Sea dance!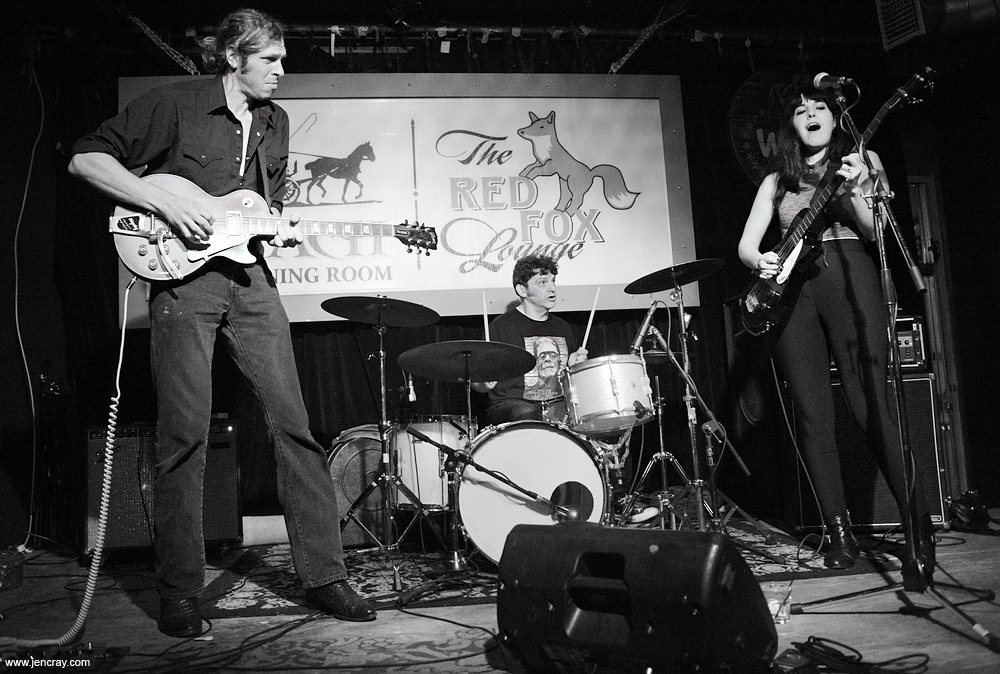 A full band, including a saxophone player, give the songs an added punch,but Wilkes' bass parts and vocals are the star. "Love Like Crazy," and "Somethings Going On" sounded particularly potent, but really there wasn't a off moment in the whole short but sweet night. I've seen a lot of rockabilly over the years, but Jessica Lee Wilkes transcends the genre label and feels, somehow, more authentic than most. Maybe it wasn't us that time traveled to the 50's, but she who came to 2015. ◼
Gallery of live shots from this show.
Jessica Lee Wilkes: http://www.jessicaleewilkes.com/
---