Gang of Four
with The New Regime
The Social; Orlando, FL • October 27, 2015
by Jen Cray
I don't know what exactly I was expecting when I decided I wanted to check out Gang of Four in the year 2015. Truth be told, I was more familiar with the bands they influenced then with they themselves. And then their new record What Happens Next came out earlier this year and I fell under its darkly gloomy electronic dance spell… Of course, having Alison Mosshart (of The Dead Weather and The Kills) guest on lead vocals for a pair of songs was, admittedly, a large source of the album's draw. So, maybe I was subconsciously expecting Alison Mosshart to pop up onstage when the band came to town? I set myself up for disappointment there.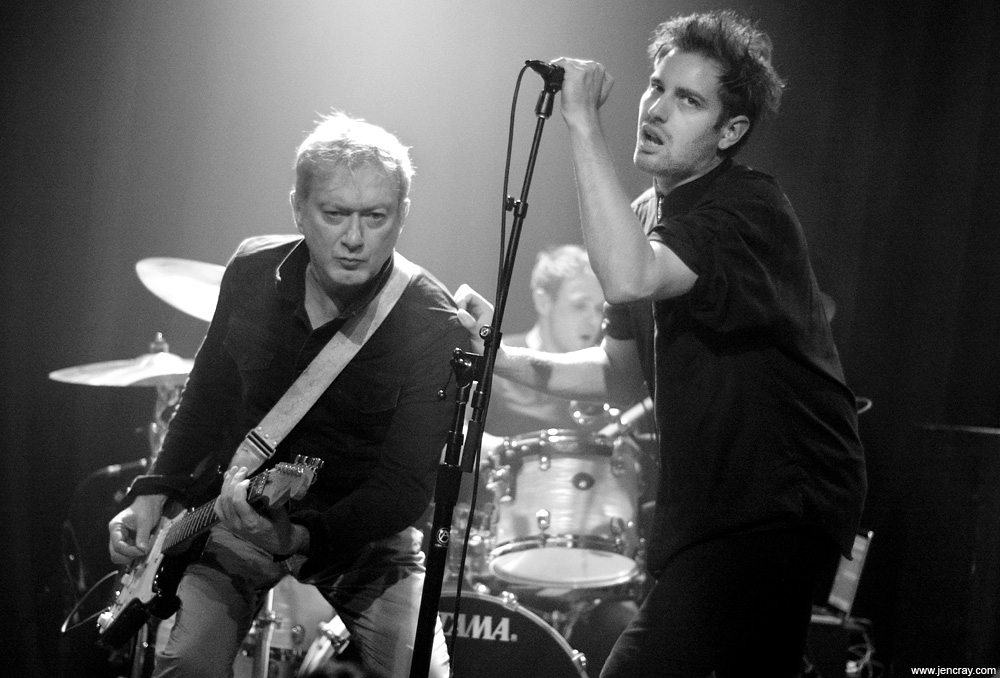 The modern day Gang of Four is… strange. With just one original member (Andy Gill), and a group of young dudes surrounding him and obviously aching to take over the stage on their own merits, the famed post-punk English band don't make a whole lot of sense as a collective. They sounded tight as can be, and the ambiance created by a smoke machine that kept spewing out fog every few minutes until the entire club looked like a late London night in winter was a definite mood creator, but the tension onstage between Gill and his boys was palpable.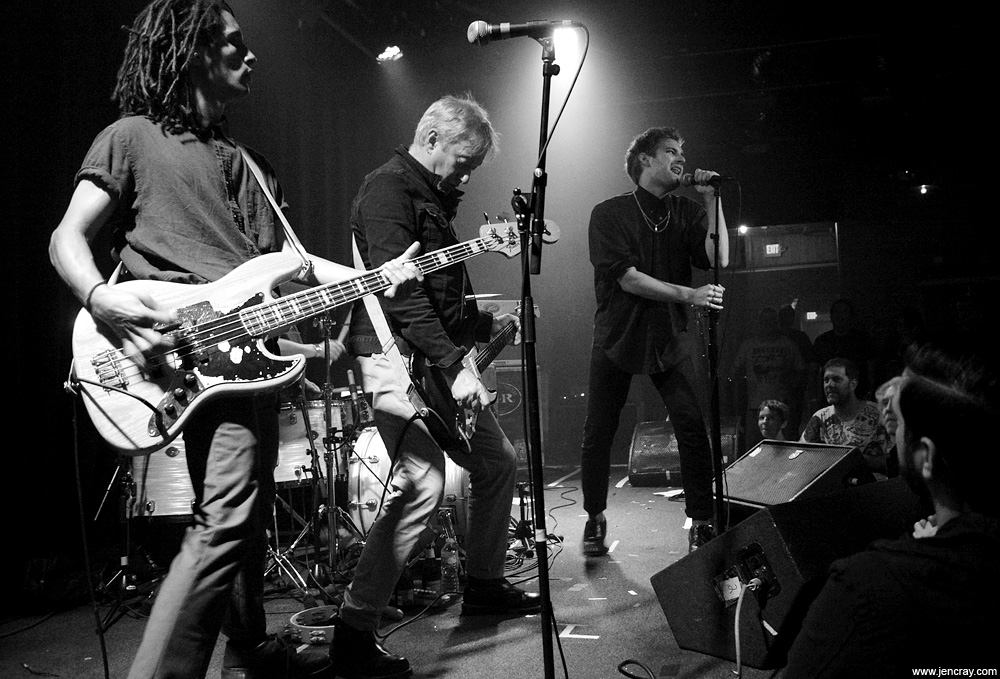 Remember years ago when INXS hired a new frontman, after an extensive reality tv show audition? Once they had their guy they very quickly appeared awkward and bitter onstage, feeling the sting of being upstaged by a younger, non-original band member. You could almost hear them each whining inside, I'm the star! I wrote these songs – not this guy!. Yeah, well, this was like that. Gang of Four's new lead vocalist, John "Gaoler" Sterry, looked like a scolded child every time Gill would nudge him out of the spotlight. Poor guy, he's a good frontman being held back by the man-in-charge.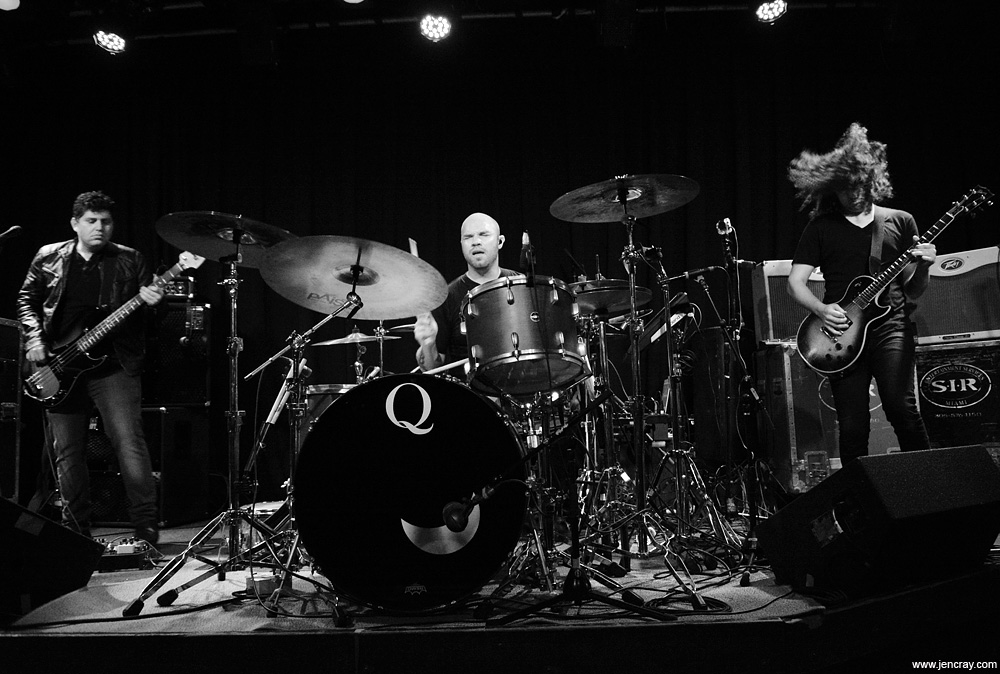 Earlier in the night, before the fog settled in, The New Regime delivered a surprisingly epic Orlando debut. The band, a trio onstage, is the solo project for Ilan Rubin – a wildly talented twentysomething known most for his drumming duties with Nine Inch Nails, and Angels & Airwaves (to name but a couple), but who tonight handles guitar and vocals. Coupling arena rock with electronic elements, The New Regime doesn't work for me on paper (or even on record), but live they were a FORCE.
So, maybe, SEE The New Regime in concert, and LISTEN to Gang of Four on record. That's my recommendation, anyway.
Gallery of live shots from this show: Gang of Four and The New Regime. ◼
---