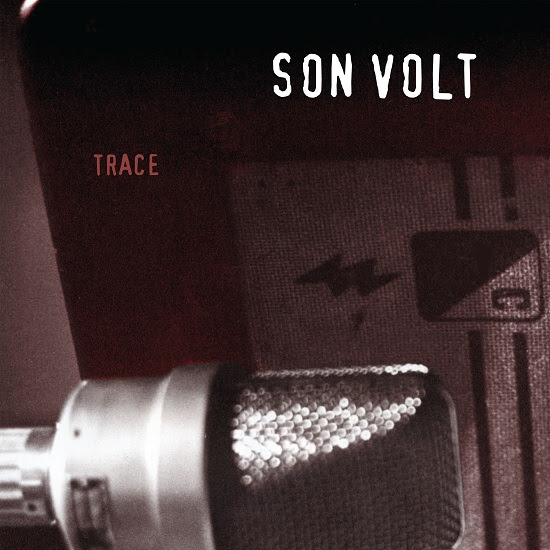 Son Volt
Trace
Rhino/ Warner Bros. Records
20 years almost to the day of its original release Rhino reissues the debut album from Son Volt, Trace and does it bring back memories. From its heart stopping opener, "Windfall" (May the wind take your troubles away), to the closing cover of Ron Wood's "Mystifies Me", Jay Farrar's return to the scene after the break-up of the beloved Uncle Tupelo is as close to perfection as the '90s gave us.
In those pre-social media days, (forgetting AOL, which those of us who had to use it are determined to do), you kept up with "the scene" via mailing lists. I was on two, primarily. The first was Postal Blowfish, a Guided by Voices group that at its heart was made up of folks that showed why fan is just a shortened version of "fanatic". Long-winded and strident, for them the bar was ALWAYS open (GBV fans will get it), and they were truly passionate for the low-fi creations of Robert Pollard and his Dayton partners.
But it was Postcard 2 that I miss most. Formed as an adjunct to No Depression group on AOL, fans of all things twang found a home in its ranks. From folks that grew up on country, to the curious who got into it via Lone Justice or Jason & the Scorchers, they all gravitated to Postcard 2. But none were more eagerly watched then the remnants of Uncle Tupelo- Jeff Tweedy's Wilco and Jay Farrar's Son Volt. And when Trace was released in September of '95, it more than fulfilled any hopes that expectant fans might have had. While Wilco's debut A.M. was good, Trace was astounding. Farrar sounded completely at ease, be it on the more acoustic numbers such as "Tear Stained Eye" or "Windfall" or the raucous "Drown", over the years Trace has been recognized as a true classic of the "alt-county" movement, and listening to it now it still holds its rare charms that captivated me years ago.
This expanded edition, which includes 8 demos and a second disc of a live show from The Bottom Line from 1996 show a band rooted in both classic county and rock, never veering too far one way or another. Son Volt went on to make great records until they split in 1999, and have since reformed, making smaller, but still brilliant records, such as 2013's Honky Tonk. I interviewed Farrar in 1998, and between my ineptness at the form, and his reluctance to "playing the game" that is music promotion it was a long afternoon indeed, but all was forgotten when Son Volt played an acoustic show that night. They did about 2/3s of Trace that evening, and in the words of "Windfall"- It sounds like 1963, but for now it sounds like heaven.
Still does.
---