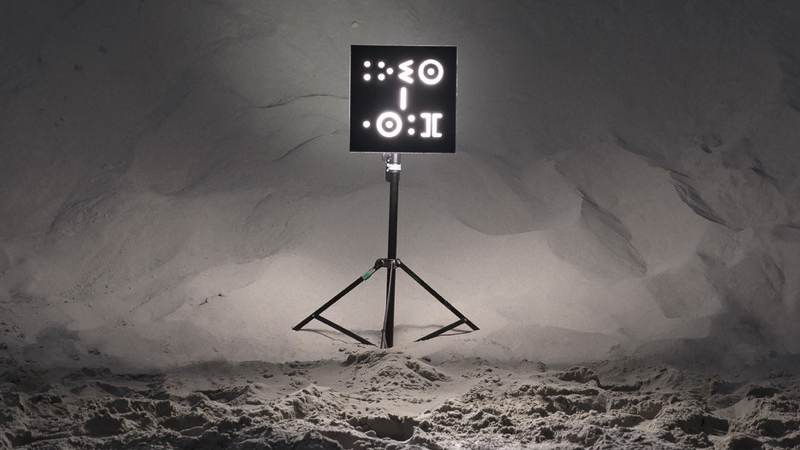 Year End Roundup!
by James Mann
As John Lennon wisely said, "Life is what happens while you're busy making other plans…" To that point, I had every intention of reviewing these fine releases on a more timely manner but hey, it is what it is. Didn't want the year to run out without giving them some sort of due…and they all would be lovely holiday gifts!
• •
Wes Montgomery
One Night in Indy
[amazon asin=B017J60Y08&template=ink19-top] The phenomenal guitarist Wes Montgomery came to prominence touring with Lionel Hampton's orchestra from the late '40s to the early '50s, but being away from his family forced him back to his home near Indianapolis, where he rarely played or recorded until 1957. This live set, which has the smooth guitarist with the Eddie Higgins Trio was recorded by a local photographer in 1959, and gives a listener six glimpses of his revolutionary style that was to influence jazz guitarists ever since. From Ellington's "Prelude to a Kiss", Monk's "Ruby, My Dear", Benny Goodman's classic "Stompin' at The Savoy" and more show his vast harmonic scope, impeccable tone and taste early on.
• •
Tinariwen
Live in Paris
[amazon asin=B015EYVWX0&template=ink19-top] You might not have heard Tinariwen, the world music group from northern Mali, but once encountered, you most likely not forget the experience. Formed in 1979, the Tuareg musicians take a stew of local rhythms, rock guitar and blues to form a mesmerizing avalanche of sound. Their newest, Live in Paris – featuring singer Lalla Badim, who at age 75 threatens to raise the roof with her voice- is a good introduction to these master musicians. Their sound, like the desert from which they come, is vast and overpowering, but with enough Western flourishes to delight. Fans of Hill Country blues ala R.L. Burnside should check this out, language barriers fall to the side when the drums and guitar lock in. Righteous.
• •
Cold and Bitter Tears
The Songs of Ted Hawkins
Eight30records.com
[amazon asin=B014YLOTRA&template=ink19-top] Ted Hawkins, the Venice Beach street performer was "discovered" many times during his life, but only posthumously has his work become widely known, and it's a fine time for a retrospective of his beautiful, cutting work. Opening with James McMurtry who performs "Big Things", this collection was produced by Shinyribs himself, Kevin Russell (who slays with a great "Who Got My Natural Comb"!), Hawkins is honored with 15 covers of his songs. Hawkins work was direct and unflinching, and folks such as ex-Bad Liver's Danny Barnes ("Bad Dog") or Mary Gauthier on "Sorry You're Sick" cut straight to Hawkin's emotional core. A previously unreleased version of "Great New Year" from Hawkins himself ends this great tribute to a lesser known, but brilliant performer.
• •
BR5-49
One Long Saturday Night, plus
[amazon asin=B014U95JAM&template=ink19-top] Country music wasn't particularly cool during the '90s- thanks to the "Anti-Hank" Garth Brooks and Mr. "Achy Breaky Heart", Billy Ray Cyrus -but Nashville's BR5-49 was one of the exceptions to that rule. Headed by guitarist Chuck Mead, and featuring steel guitarist Don Herron (now with Bob Dylan), this traditional country band smoked, and this live set recorded in Germany in 1996 gives a classic country fan 23 reasons to smile. From originals such as "Even If It's Wrong" and "My Name is Mudd" to standards such as "Crazy Arms", "Heartaches by the Number" or Gram Parson's "Big Mouth Blues", BR5-49 epitomizes all that is good about country music. As we say down south…this is the shit.
• •
Donnie Fritts
Oh My Goodness
Single Lock Records
[amazon asin=B0144R8FSI&template=ink19-top] Legendary songwriter Donnie Fritts isn't the most prolific of recording artists- Oh My Goodness is only his fourth record since Prone to Lean from 1974, but as the keyboardist for Kris Kristofferson and session musician at Muscle Shoals, Fritt's presence looms large among the devotees of country soul. This latest record, produced by The Civil War's John Paul White and Ben Tanner, gives a new audience a chance to become smitten with the "lived in voice" and quiet electric-piano based songs of Fritts. He is joined by John Prine and Amanda Shires on the song Fritts co-wrote with Prine, "The Oldest Baby in the World", and Jason Isbell helps out on guitar on "Tusaloosa 1962" but in the end, all you need is that unforgettable voice and a simple piano part (played by Memphis co-hort Spooner Oldham) on "Oh My Goodness" to realize what a largely unknown gift Donnie Fritts is. ◼
---