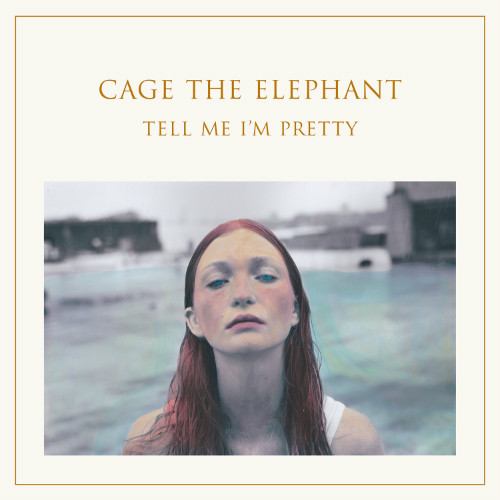 Cage the Elephant
Tell Me I'm Pretty
RCA Records
Cage the Elephant have always had a sound that was pretty primal, "uncaged" so to speak. Frontman Matthew Shultz spewed out words in a manner that felt a little Iggy Pop, and a little Anthony Kiedis when he's doing his funkified rap thing. His vocal delivery, like his live performance, felt just about to tip into chaos, and the music was right there on the edge with him – squealing guitars that bent the melody in all directions, piano/keyboard bits that felt elementary in approach yet gave songs spectacular color, and fuzz effects atop everything that made the speakers crackle. It was all so very unconcerned with fame or polish.
Their latest album, Tell Me I'm Pretty, is the work of either a band maturing and deciding "hey, it'd be cool to make some money with this music thing and be able to quit our day jobs," or that of a group at the mercy of their record label's instruction to make a hit record.
Did I mention Dan Auerbach of The Black Keys produced it? You can hear it – the radio-ready garage rock blues is worn on the sleeves of some songs, like first single "Mess Around" or the dreamy confessional ballad (and album highlight) "Trouble." "Cold Cold Cold" is a brilliant contradiction of melancholic paranoia lyrics and happy handclaps. "Too Late to Say Goodbye" is even more maudlin. The record wraps with a bit of fuzz and danceable psychedelic grime on "Portuguese Knife Fight."
This is Cage the Elephant all cleaned up and dressed nice for the party, but their still just a bunch of scruffy kids underneath their suits. It's a really great record, but it's a step into the mainstream and that's gonna piss off many.
---