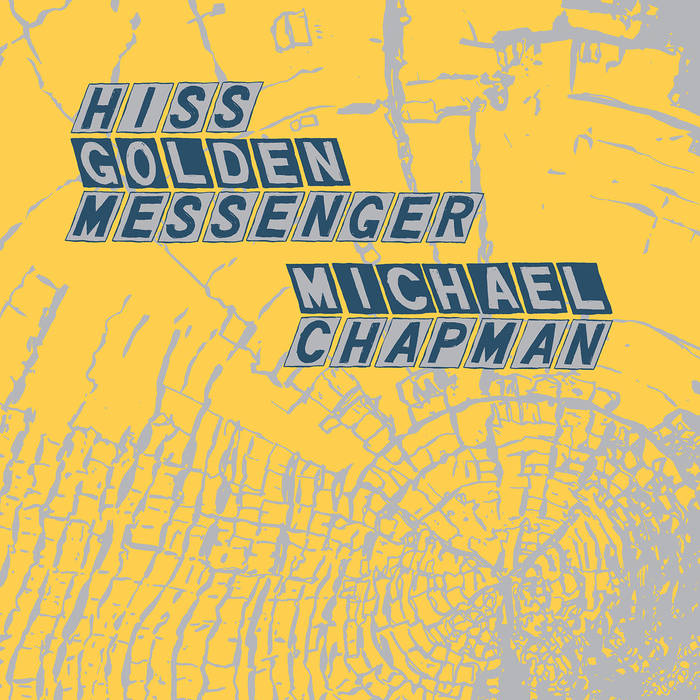 Hiss Golden Messenger/Michael Chapman
Parallelogram
Three Lobed Recordings
Three Lobed released Parallelogram near the end of last year, featuring split LPs from Bardo Pond/Yo La Tengo, Six Organs of Admittance/William Tyler, Kurt Vile/Steve Gunn, Thurston Moore and John Moloney/Bishop Orcutt and the last, North Carolina's laid-back troubadour Hiss Golden Messenger along side British guitarist extraordinaire, Michael Chapman.
Now I'm such a fan-boy of M.C Taylor (Hiss Golden Messenger) that I'd listen to him sing the proverbial phonebook, so his three cover selections are pure honey to my ears. Starting out with J.J Cale's "Wish I Had Not Said That" from Cale's 1980 album Shades, Taylor's unique voice melds with the saxaphone of Matthew Douglas and is followed up with "Still Life Blues" from Elephant Micah. David Wiffen's "Smoke Rings" closes the side, perfectly. Phil Cook's Wurlitzer forms an able bed for William Tyler's electric guitar, and Taylor's resigned and weary vocals maintain focus for the cut's 8 minutes, and when done the impulse is to hit repeat and enjoy it all over again.
But if you did that, you would cheat yourself, because Michael Chapman (along with cellist Sarah Smout) gives a lesson on how that whole singer/songwriter/amazing guitarist thing works. Starting off with his "Another Story", Chapman's finger-picked electric guitar quickly envelopes you, his voice is pronounced and immediate, and compels you to listen. He follows with an early cut, "The Mallard" that while somewhat incomprehensible lyrically, gives an amble demonstration of Chapman's able skills on the guitar, one of the few that can be mentioned in the same breath as Richard Thompson or the late John Fahey. The remaining two numbers are from his 2015 album Fish– "Vanity and Pride" and the sprawling, remarkable "Stockport Monday (Homage Tom Rush) that weaves acoustic guitar, cello and angry splats of electric guitar. This is headphone music of the highest caliber, and Chapman's range and intensity are a aural wonder to behold. If you haven't lucked upon Michael Chapman's decades of impressive songcraft, then waste no time coming up to speed, and Parallelogram is a fine introduction. Highly recommended indeed.
---