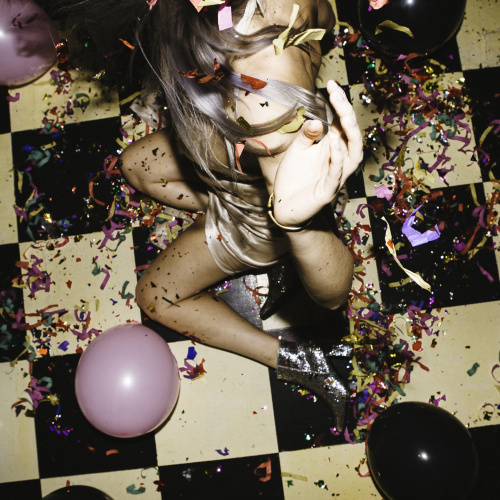 High Waisted
On Ludlow
For all the sun-soaked surf rock invading the indie music world these days you'd think that all of America was one big beach party. At the very least, all of these bands tapping into the seashore sound must be from California, or Florida, right? Not really. High Waisted not only call Brooklyn home, but they reportedly recorded their debut album, On Ludlow while holed up in an old church in the midst of a blizzard. Give this record an Oscar for "Best Seasonal Switcheroo" cause these songs evoke nothing but feelings of hot summer days and, in the climactic words of Danny Zuko, oh those summer nights.
The guitar tones may be straight up descendants of Dick Dale or The Ventures, but the alluring vocals of Jessica Louise Dye infuse the songs in a blanket of romance. She brings the yearning and dreaminess of 60's songstresses like Lesley Gore, or Brenda Lee and infuses it with a wild sense of spontaneity. She sings about love, but it's usually from "the other side of the door," either waiting for love to come to her, or trying to distance herself from it.
There seems to be three faces to the character Dye presents in her songs: the romantic, the flirt, and the party girl. There's a sense of playful teasing in many of the songs ("Trust," "Door," "Wail"), and lovely heartache in others ("Nuclear Lover," "Maybe"). "Party In the Back" is the bridge between the two – it's the unabashed party song that dives in without testing the water's temperature.
Like any surf rock album worth it's weight in sand, this one's got a sweet instrumental track dead in the center of it. "Shanghai" is a cinematic wave rider showcasing the band's skills with songwriting, the dueling guitars singing their own evocative vocals.
Come sun or come snow, On Ludlow will bring the beach.
---