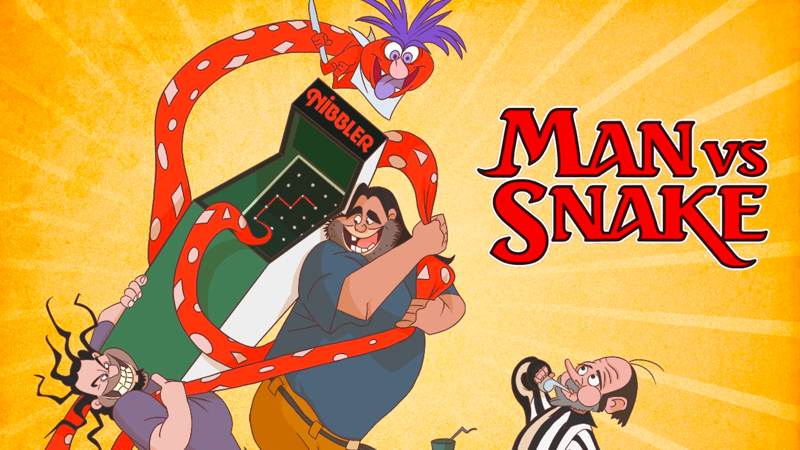 Man vs Snake: The Long and Twisted Tale of Nibbler
directed by Tim Kinzy and Andrew Seklir
starring Tim McVey, Dwayne Richard, and Tom Asaki
Playland Studios
We've all played a few arcade games, and some of us have spent our teen years fine tuning skills at Tron or Space Invaders or maybe even Nibbler. "Nibbler? What's that?" you may ask. If you were in Ottumwa, Iowa in 1983 at Twin Galaxies Arcade you might have seen Tim McVey (not THAT one) playing it. He was an ordinary teen who spent two days in front of this plywood cabinet scoring one BILLION points. When did he pee? Turns out if you build up enough extra lives you can leave the machine for 15 or 20 minutes for whatever. Anyway, with a combination of luck, practice and access to one of the very few games in those days with a nine digit scoreboard McVey became a hero.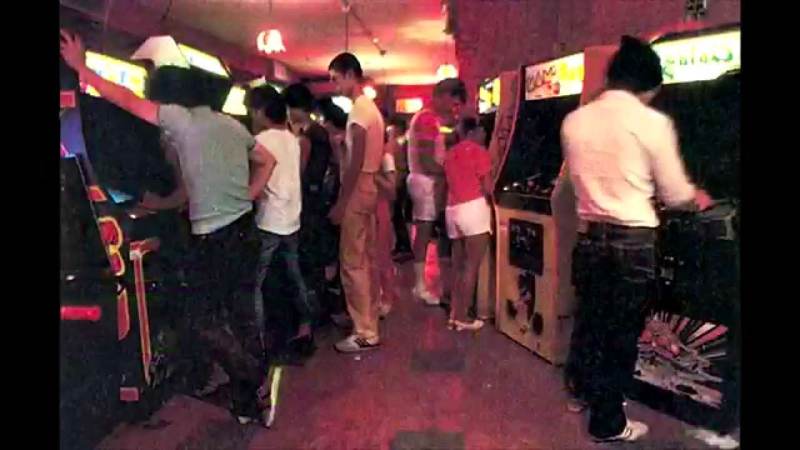 We meet Tim and the guys he played with and against back in the day. There's Dwayne Richard, visionary arcade owner in rural America who published top scores for gamers and gave the activity some semblance of respectability. There's Tom Esaki who made it to to 800,000,000 points before mechanical failure stopped his run to glory. And there's Tim's biggest fan and long-suffering wife Tina. They look like the typical Midwestern farm couple, large and pale and happy with their situation.
What gets Tim up and at it again is a challenge from an Italian guy named Zanetti who beats Tim's score in the late 2000s; this reignites interest and soon Tim rises to defend his title. He aims to go up against Zanetti and some other billion-plus players and hopes to top his own old score. While never life and death, this is the sort of contest we can all see ourselves in. It is more than pride in accomplishment; it's also about reclaiming the glory days of your youth in the throes of middle age. Bring a quarter. That's all it cost Tim to be a champion.
This film will be shown as a part of the 2016 Florida Film Festival. For tickets, show times and location please visit [www.floridafilmfestival.com](http://www.floridafilmfestival.com)
Man Vs. Snake: http://http://manvssnake.com/ •
---