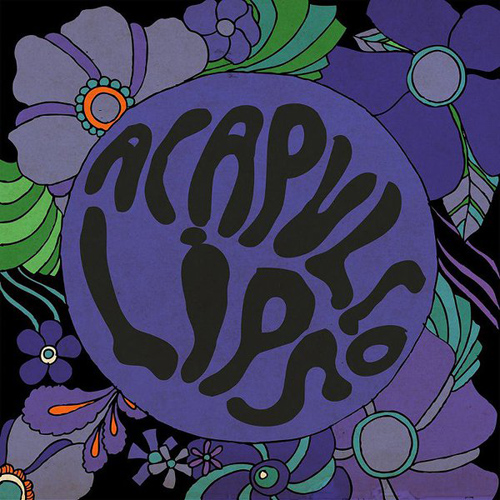 Acapulco Lips
Acapulco Lips
Killroom Records
An unanswered phone ringing at the bottom of a fishbowl cocktail in the middle of a party. It's the final image of the video for infectious '60s surf pop inspired anthem "Tonight," and a rightful image for the band themselves. Acapulco Lips are sonically from a time long before the booty barricading distraction of cell phones, though they come from the class of today arising out of the surf rock revivalist grounds of the Pacific Northwest (Seattle, to be exact).
There's a mischievous element in their music that could almost be called sinister if it wasn't so damn deliriously fun. "Awkward Waltz," the album opener, has a haunted organ vibing through behind a tribal beat and wave crashing guitar tones. Buried deep inside it all is bassist/singer Maria-Elena Juarez's echo effected vocals that recall Kathleen Hanna during her Le Tigre days, or April March (whose song "Chick Habit" you probably know, and love, from either Death Proof or But I'm a Cheerleader).
"Hangover Blues" is a drum, tambourine, and high squealing guitar torture session for those actually awakening into a morning after, or a party starter for those in the midst of the night – depending on which side of the bottle you're hearing it from. "Wake Me" is another album highlight, closing the record out on a mellower groove that wraps up like a sunset.
Throughout the record, behind Juarez's sweet yet sensuous vocals, is a heated duel between drummer Davy Berruyer and guitarist Christopher Garland. Alternatively clean and fuzzed out guitar solos, that remind us that this band comes from the same state as The Ventures, weave all around unpredictable rhythms that together ride in on a perfect set of waves. The trio definitely play surf rock, but they play it with the fervor of a garage band. Bring the garage onto the beach, or the beach into the garage, whatever – just don't bring your cell phone.
---