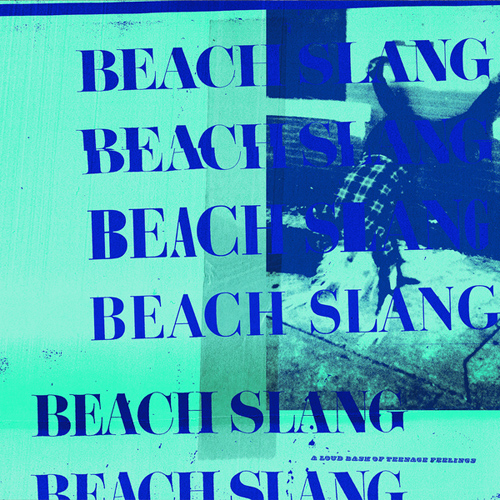 Beach Slang
A Loud Bash Of Teenage Feelings
Polyvinyl
To listen to Beach Slang is to listen to music as a teenager again. When every lyric was a chain to salvation and every chorus was a rock to cling to. Poetic punk rock odes to outsider status and crippling love set to music you can bash your head along to. The kind of songs you hoped to stumble upon in the wee hours of the night, when spinning the dial in search of that mythical pirate radio station – where Hard Harry would expose you to Leonard Cohen, Pixies, or Richard Hell. Any one of the songs on A Loud Bash of Teenage Feelings, the Philly band's followup to last year's astonishing debut, could have been pulled from the Pump Up The Volume playlist.
As would be expected for a release that comes so close on the tail of the previous one, there is not a big departure here from 2015's The Things We Do To Find People Who Feel Like Us. It's more of the same anthemic songs that put to words all of the intense feelings felt by those who feel too deeply, told with the earnest wisdom of a grown-up teenager. "Stick your heart on your sleeve/ If it break, stitch it to me," Alex sings with his cigarette scorched ache on "Future Mixtape For the Art Kids."
Seriously, even the song titles could be ripped from coffee stained spiral notebooks scribbled in by lonesome high school hallway poets.
The record serves as an extension of the first, pulling inspiration from the fans who opened their hearts to the band, and tattooed their skin with their lyrics. It's the culmination of a band who rose to cult status unexpectedly and is still trying to figure out how to be the authority figure when they've always been the kids in detention. Dirty jeans, thrift store jackets, sad eyes, and bursting hearts – it's the sound of closing a door and stepping out onto an open road.
The gutter's alive with young hearts tonight/ The Nothing kids, the restless and forgotten/ We never fit, it's been our bravest weapon – from "Young Hearts"
---