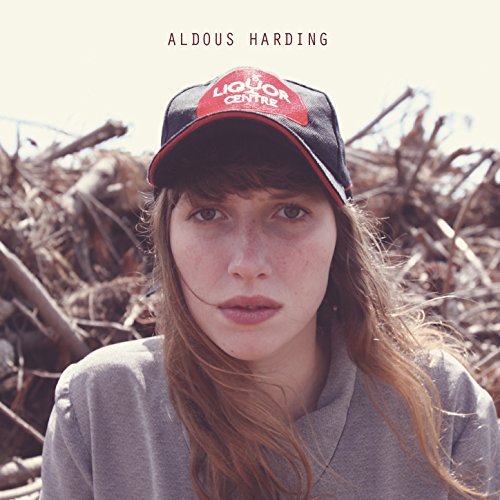 Aldous Harding
S/T
Flying Nun
Aldous Harding's self-titled debut album has been slowly making itself known. The record was released in the antipodes last year but didn't make it to the Americas until this year. Somehow, I find that appropriate. Harding's music brings to mind the bogey in the film It Follows. It's slow-moving, unsettling and it's constantly gaining on you.
Harding is from a rural town near Christchurch, New Zealand. She plays a somber version of noir folk. Stark acoustic guitar melodies frame the singer's weary, tremulous voice. It's a voice that reminds me of English folk icons like Sandy Denny, fermented in a vat of Nick Drake despair with a millennial dose of cynicism.
At this point, you might be thinking I should steer clear of this album. Song titles like "No Peace at All" and "Stop Your Tears" don't sound like much fun. They aren't fun songs, but they are achingly, hauntingly beautiful. The songs are about people in dire situations getting on with their lives. On "The Hunter", Harding sings, "He's a hunter, he's a good man / be brave when he brings you nothing home." The keening fiddle underlines the quiet tragedy that even a good man, doing the best he can, may still fail to provide for his family. It's a bit like a Cormac McCarthy novel: stark, bleak, enthralling and strangely beautiful.
---