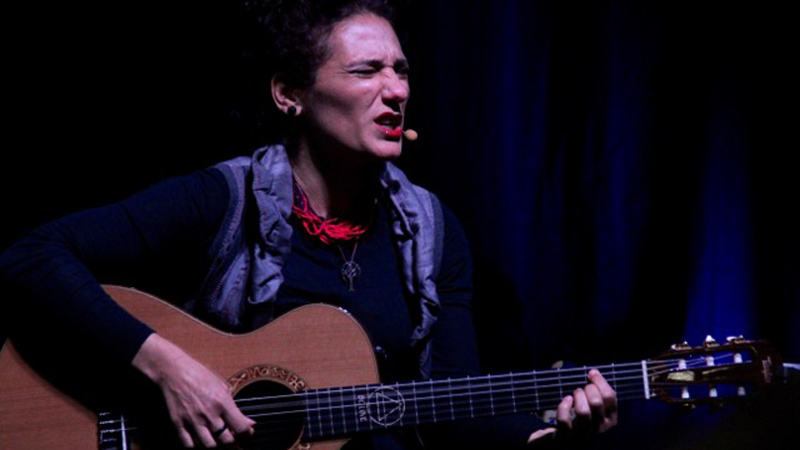 Badi Assad
Replay Guitar Exchange; Tampa, FL • October 24, 2016
by Bob Pomeroy
When I went to the Badi Assad concert at Replay Guitar Exchange in Tampa, I wasn't expecting a concert. I was expecting the typical "in store" appearance where a performer hangs out, signs some autographs and maybe plays a song or two. When I arrived a bit after 6pm, there was an actual opening act (Acme Jazz Garage) on the stage. This guitar shop in a South Tampa strip mall has a stage and sound system as good as any small club in town. These were all pleasant surprises.
Twenty years ago, Badi Assad (pronounced Ba – Gee), lived in Sarasota. I saw her do one song with another Brazilian band at the old Workbench in Clearwater. That one song made a big impression. I've been hoping for another chance to see her, but we don't get very many Brazilian jazz guitarists, singers coming through town.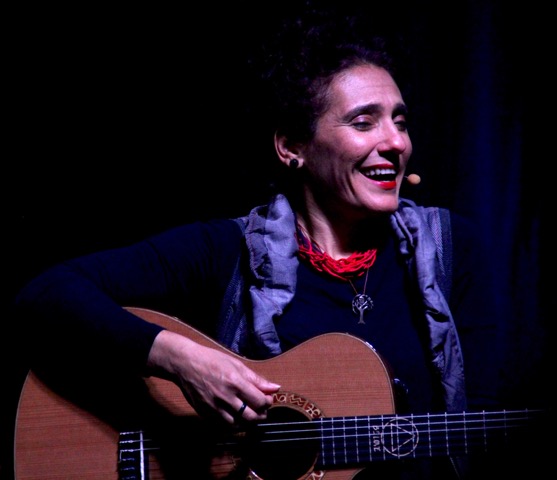 Playing a borrowed guitar, Badi, immediately captivated the audience with her masterful guitar work and captivating vocals. She was at ease telling stories about her grandparents, immigrants from Europe who found each other in a small Brazilian town. Her brothers are well known Classical guitarists. Her easy rapport with the audience made it feel more like sitting around someone's living room than any kind of club gig.
Badi's music ranged from original tunes (sung in both Portuguese and English) to some unexpected covers. The Eurhythmics, "Sweet Dreams" got a flamenco make over. She played several tunes from her latest album, Hatched. She explained that originally, she was going to do a covers album featuring the usual suspects like Bob Dylan and Neil Young. She was encouraged to look at new songwriters for inspiration. That's how we ended up hearing "Sedated" by Hozier and "Stranger" by Skrillex.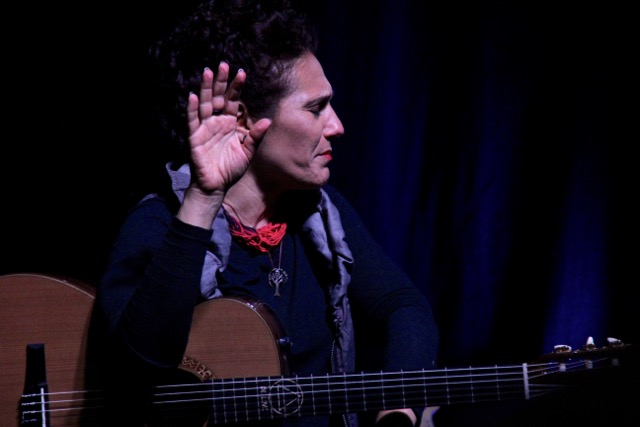 I hope it doesn't take another 20 years for me to get a chance to see Badi Assad again. She's a force of nature on the acoustic guitar and she'll surprise you by throwing in scat singing, beat boxing and other unorthodox vocalizations, I'm also excited to see who else Replay Guitar Exchange will bring to their stage. ◼
Badi Assad: http://badiassad.com/en/
---