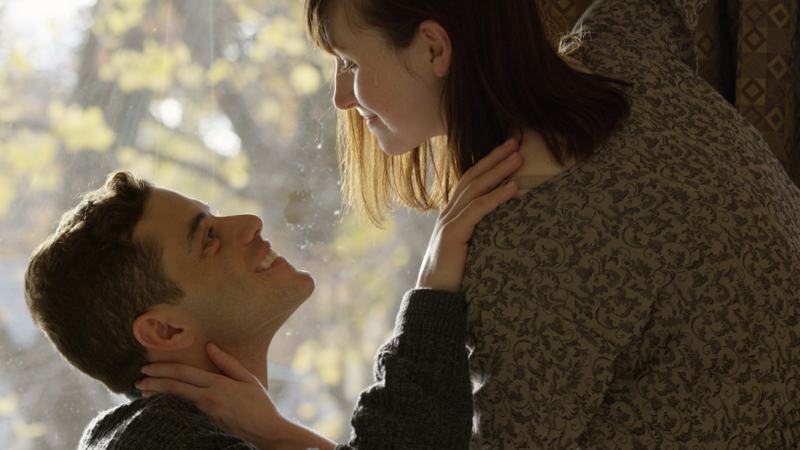 Buster's Mal Heart Director
Sarah Adina Smith
by Generoso Fierro
I was thrilled to speak with director Sarah Adina Smith after viewing her impressive second feature, Buster's Mal Heart, our favorite film of the New Auteurs programming section at this year's AFI Fest. Set during the Y2K panic but eerily relevant for present day, Smith's film presents a complex antihero named Jonah (Rami Malek), a hotel concierge who decides to take refuge in the empty vacation homes of the wealthy while being hunted by the law. As the mystery of Jonah's crime unfolds via a clever and ambitious blending of dream logic, fantasy, and reality, we start to get a portrait of a young man who is barred from acceptance into the community he so desperately wanted to become a part of for the sake of his family, and whose apparently insane actions might be fueled by an abundantly clear vision of society that is seemingly on the brink of disaster.
• •
One of the aspects of Buster's Mal Heart that struck me is the way that you deal with issues of class and race within the film. Jonah is a Hispanic and working poor man who is trying to take care of his family in a predominantly white, middle class area during the Y2K panic of 1999. What do you feel is important in terms of that era and the class and race relations that you are trying to say with the film?
It was extremely important to me that Jonah's character be a bilingual person of color at the center of this class struggle, which you especially feel more acutely when you are part of a community that doesn't look or sound like you. So, I wanted Jonah to be at the center of that hurricane of social pressures. In terms of setting it near Y2K, for me, that was a very interesting moment in time. I was in high school and was completely convinced that the world was going to come to an end—that it was going to end in a nuclear holocaust, and then I had this absurd feeling when nothing actually happened. [Laughs] I liked the notion of setting it during Y2K as part of a kind of psychotic break, or of this feeling that the end was nigh, or that all of this was leading to a more cosmic rift in the universe. For Jonah, these social pressures don't just end on a socio-political level; the social class pressures translate into this larger problem of whether or not it is possible to be free in a universe governed by causality and the oppression of a God, or lack thereof, or nature or whatever you want to call it—this way in which we are oppressed on a cosmic or spiritual level. So, I wanted to tie all of those things together in his psyche to fuel what, on appearance, may seem like a psychotic break. I don't know that I chose Y2K for any particular historical reasons in terms of the economy and the history of racism. It just felt like a strange moment that had all of this momentum moving towards it, but then suddenly the hysteria seemed to be forgotten the next day.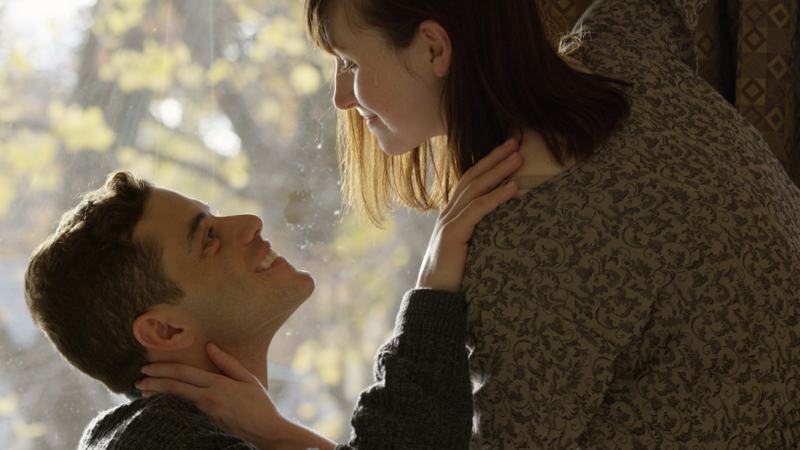 I was reminded while watching your film of Ondi Timoner's documentary, We Live In Public, about the first internet millionaire. For years, that was the definitive film that captured the hysteria of Y2K and the things that people were envisioning as a potential outcome, with people gearing up for conflict and/or going off the grid. That's why I must give you extra kudos for casting DJ Qualls in Buster's Mal Heart as "The Last Free Man." His performance truly embodies that grim level of panic that existed at the time. Which of Qualls' previous performances made you think that he was perfect for the role?
DJ Qualls is just amazing. I had seen DJ in so many films where he, for lack of a better term, plays the "nerd," or the guy without much confidence, and I thought it would be a twist to have him play this character who is a hyper-confident/borderline arrogant man, which was something we had never seen him do before, and I think that is why he had so much fun playing that character…the guy who owns the room. Mostly, I knew DJ from Hustle and Flow, but even in the Road Trip scenario, his character was designed to be as though we are all in on this joke about this nerdy kid, and then we find out in the end that he can be cool. I just liked the idea that he is the guy who has all of the answers at the beginning, and then later in the film, when he is weaker and vulnerable, we see his realization that he needs some human connection and wants to be loved.
In terms of comparison between your first feature, The Midnight Swim, and Buster's Mal Heart, when I think about The Midnight Swim, I think of a natural setting where you have main characters who on appearance seem broken, even obsessive. The characters in The Midnight Swim immerse themselves in the natural environment, whereas Jonah seems to be happy to subsist with what humans make out of that setting. Could you explain that shift in your approach to human relationships with nature?
There is a scene in Buster's Mal Heart when Jonah has an argument with Marty (Kate Lyn Sheil) in the kitchen, where Marty angrily says "You don't even know how to build a fucking house!" Jonah has all of these ideas about being this self-sufficient mountain man who is in communion with nature, but he isn't that. Like so many of us who would love to have that connection with nature, we just do not have the skills to know how to survive when push comes to shove. So, I thought that there was something particularly sweet and sad about a portrait of an American man during this time when our environment is rapidly dwindling, and our relationship with nature is disappearing with it. It feels that soon we will not remember how to survive in the wild without the trappings of civilization.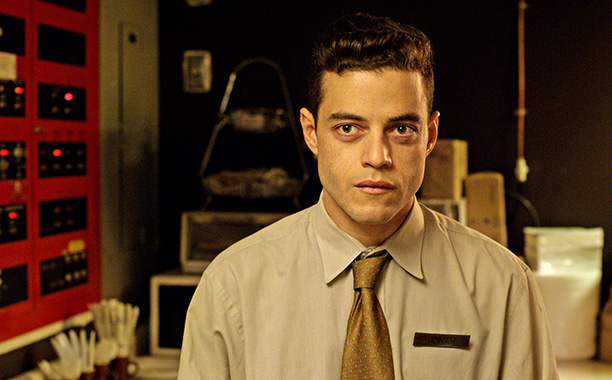 I'm glad that you mentioned that moment in the kitchen when Jonah and Marty have an extremely ugly argument. Jonah appears fairly docile up to this point in the film, and that is the first time we see his anger take over his persona, which in context becomes more startling. You have very real scenes like this balanced against moments of absurdist humor such as the genteel kidnapping of the elderly couple who enjoy Jonah's homemade Christmas dinner. The somewhat comedic scenes blend well into the film and seem to happen naturally within the flow of the narrative. What were your thoughts about adding these elements to the film?
For me, the humor does come into the film naturally. I was interested in reflecting the tone of our experiences in life—that struggle and suffering that meets absurdity within our human existence and a lack of grace in our darkest and most dire moments. We start to expect that we will be part of this perfect narrative of our lives in some way, but it usually doesn't work out like that because life is clumsier than we imagine it. There was one image that came to mind very early in the process of writing this film, and that was the image of Jonah walking up a snowy hill and stumbling back down again, over and over, and not being able to gain traction. That sad portrait, which is absurd and comical too, is almost like this Sisyphean image of being in this eternal joke. Part of the tragedy of this story is Jonah's lament from wanting to become free of being the butt of this joke, and he is seeking a reckoning with the powers that be, and he just wants out and wants to become free, but that is directly in conflict with love, as there always seems to be this paradox between freedom and love, and the movie asks whether it is possible to have both at the same time and, at the end of the day, which is the stronger force.
Jonah is a truly tragic character for those reasons. He wants traction in the "real world," but he doesn't have the skills/tools necessary, so he ends up as a concierge in this hotel where he gets walked on by both the guests and the management.
When we meet him, Jonah is the most stable that he has ever been in his whole life. I only give hints of this in the film, but you can imagine that Jonah has struggled with mental health issues for most of his life. He was homeless when Marty meets him, and he is saved by her and her church, and, in some ways, he has gotten it together by getting the job in the hotel, so when we see Jonah at the beginning, he has started to behave like a functioning member of society, and he wants to be functional because he loves his family. He doesn't want to have a bad heart, so his own struggle is really against the heart that he is born with, which is not his fault. None of us choose to be here. None of us get to choose the circumstances into which we are born. None of choose the heart that we are given. Jonah wants to heal his own heart, and from this desire, he almost achieves the ability to function in normal society, but I think this sleeplessness cracks him.
This might be a strange reference, but I remembered an episode of the Korean war sitcom M*A*S*H* when Hawkeye, the character Alan Alda plays, endures an intense few days of insomnia that cause him to go into an almost trancelike state where he seems to experience clarity about the war and the situation that he is in, which reminded me of Jonah's condition in your film.
[Laughs] I think that this is true that sleeplessness can allow a trancelike state of mind to take over, where you have a kind of honesty in ideas and feelings that you do not normally have access to in a regular frame of mind. There is an easy interpretation of this movie where Jonah struggles with mental illness in a world that is not meant for him, but I do think that there is another interpretation of this movie where Jonah is a visionary and a rebel in some ways who sees more than we see and who is rebelling against a system that is rigged against him.
[[AFI Buster's Mal Heart Poster]]
I also accept the latter interpretation of Jonah in the way that you visually construct his inner conflict through "The Last Free Man," who to me represents his alter-ego, one that desires to go completely off the grid yet also is someone who has avarice and craves a room in the hotel when it is cold outside. In normal consciousness, he sees the system that he cannot survive through, but this insomnia state gives him the clear message that he must completely get out of the system that is sublimating him. What I wondered about when watching Buster's Mal Heart, in terms of improvisation, is that given the different states of Jonah's being that you depict in the film: the reality of the present day as a mountain man, his past with Marty, his current employment at the hotel, and the dream sequences on the boat, it became clear that the structure of the film did not lend itself too much room to go off-script, since balancing these states must have been difficult. Was there a place for the actors to improvise?
The process was very structured and specific in terms of creating the architecture of the film, but within that architecture there was quite a lot of improv, although improv may not be exactly the perfect word for my process. The script that we used was more of a weirdo document outline/short story with images and bits of fully scripted dialog and bits of stuff that were more lyrical in nature, so there was a lot of room to flesh out these characters together on set in a very sort of deliberate way; the improvisation was rarely, if ever, a free-for-all; it was much more directed, which is a credit to the tremendous cast who dove in and were willing to go through that process with me. We all just really trusted each other. In the case of DJ Qualls' character, "The Last Free Man," he was much more fully scripted because he is this almost otherworldly vision or messenger, so there is a certain heightened quality to his visitations, and so that needed to be fully scripted, whereas the scenes with the family at home are much more organic as we wanted the audience to feel that they we are simply observing their world.
• •
Thank you so much Sarah and the best of luck with your film. ◼
Buster's Mal Heart: http://www.imdb.com/title/tt5173032/
---