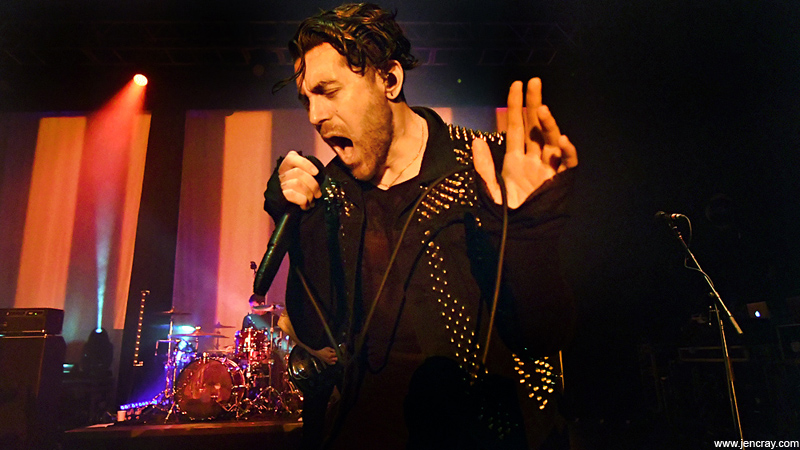 AFI
with Nothing
The Plaza Live; Orlando, FL • February 10, 2017
by Jen Cray
I'm only a casual AFI listener. Actually, if I'm being honest here, I can only nod along to 2-3 songs of the band who first creeped up on my radar at the height of their hardcore-to-emo transformation. That would be in 2006 and the album was Decemberunderground. Its 80's synth pop influence overshadowed the screamy elements of their music that didn't do it for me, but none of it sunk its teeth into me deep enough to follow along on to the next records – though singer Davey Havok and guitarist Jade Puget's Erasure-ish side project Blaqk Audio caught my attention for a hot minute. Lucky for me, the band opened up their recent sold-out Orlando gig with the ONE SONG that I love inside and out ("Miss Murder"), and they did so with such contagious fervor that I couldn't help but suddenly feel as giddy as all of those double decades-long fans around me.
[[AFI_feb17_3]] [[AFI_feb17_4]]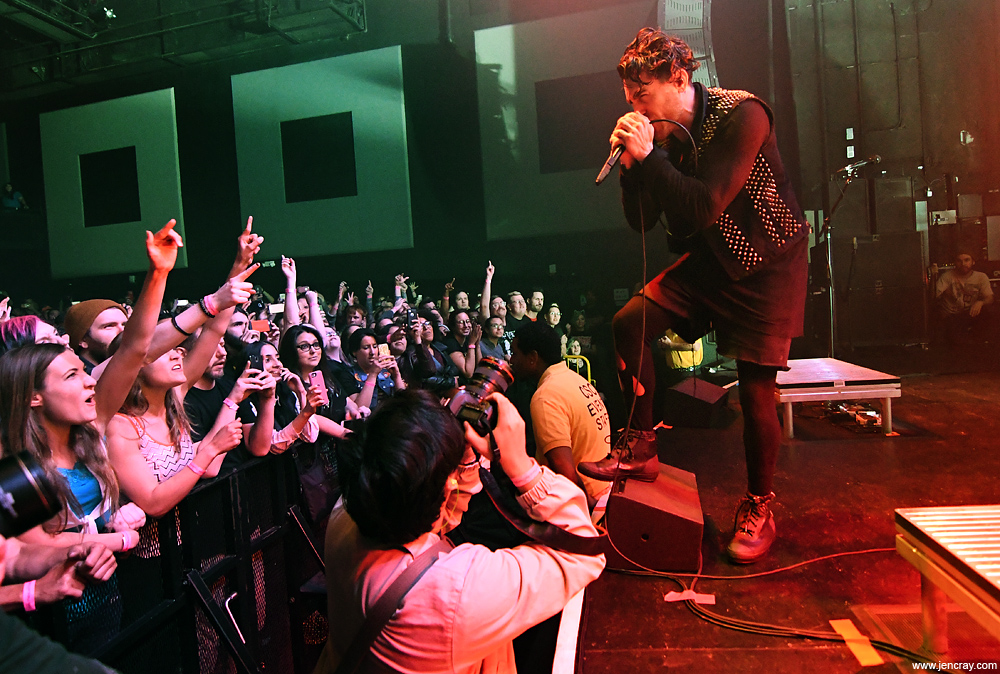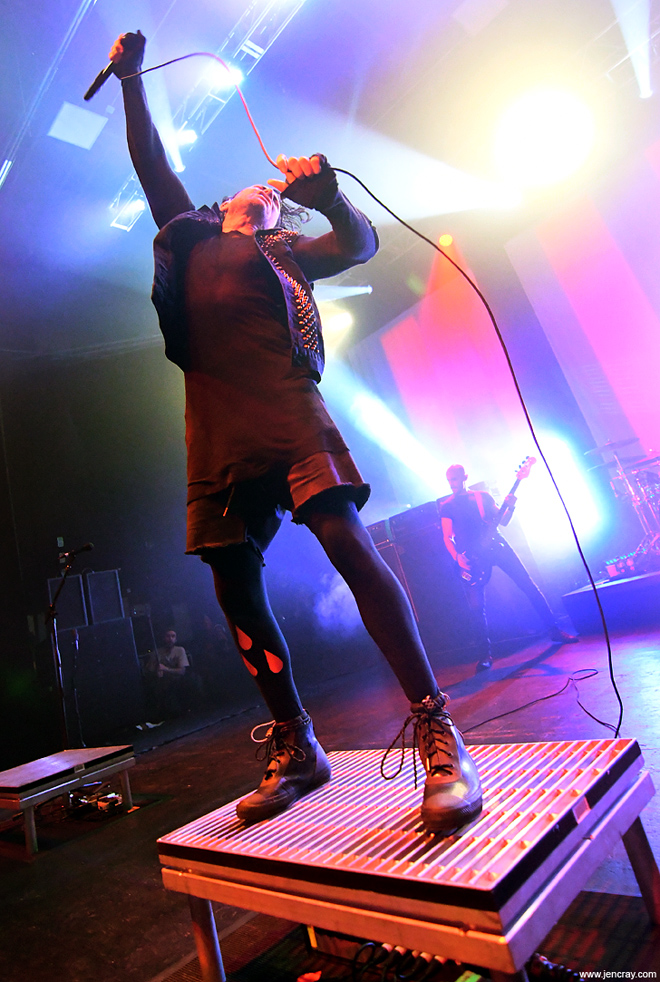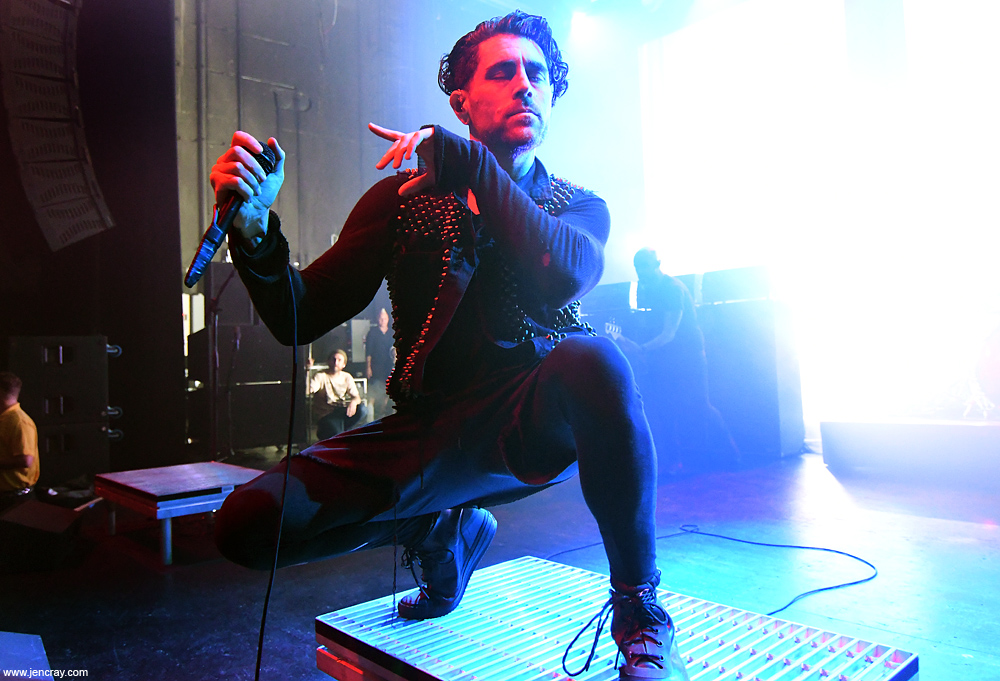 Now in their 26th year as a band, California's AFI are still firing on all cylinders – bouncing off one another, quite literally, with pinball fury. Enough time has past, since they were the poster children for the goth-flavored side of emo, that even the elements of their sound that used to grate on my nerves now feel like the warm hug of nostalgia. I may not have been able to appreciate all the little obscure songs they treated the loyals to, or recognize the brand new ones off of their just released The Blood Album, but that did little to detract from my enjoyment of a set perfectly executed.
[[nothing_feb17_3]] [[nothing_feb17_1]]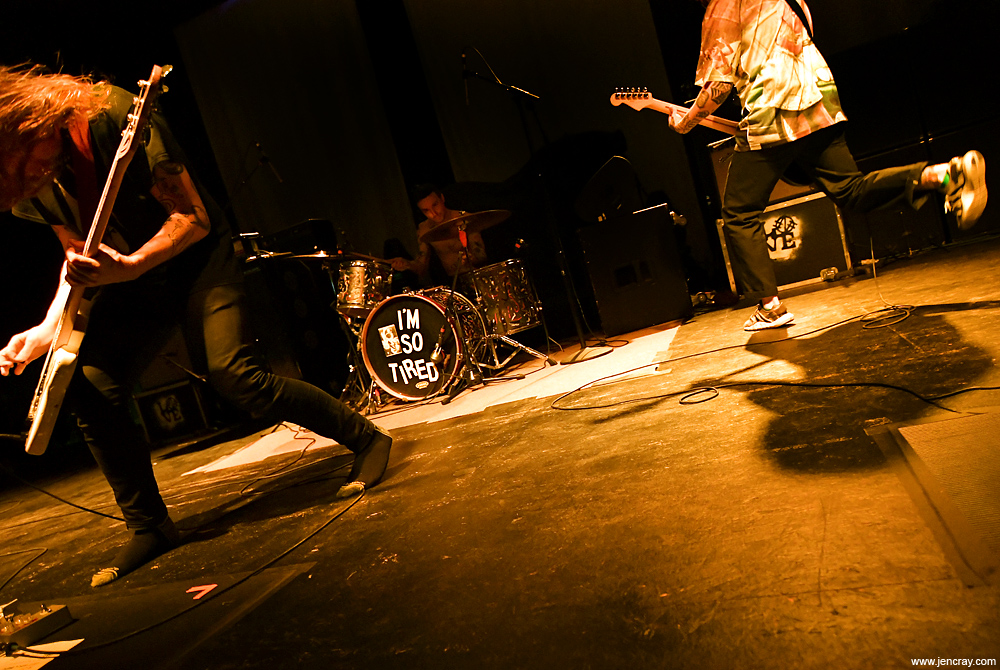 Another confession, opening band Nothing was the real reason I had come. Imagine a hardcore band that plays grunge-era shoegaze music with punk rock apathy and attitude. That's Nothing, and their 2016 Tired of Tomorrow is like Smashing Pumpkins at their most aggressive meeting Nirvana at their most mellow, with hints of The Cure buried beneath it all. It's all slow building distortion explosions and quiet vocals that get buried in noise at the most unpredictable of moments. When last I saw them, on their own headlining club tour, the room was a pile-on mass of stage diving madness. This time around, at the more security-conscious Plaza Live, the band was able to play a proper set without the sweat and stink and flying elbows. If anything, they sounded better.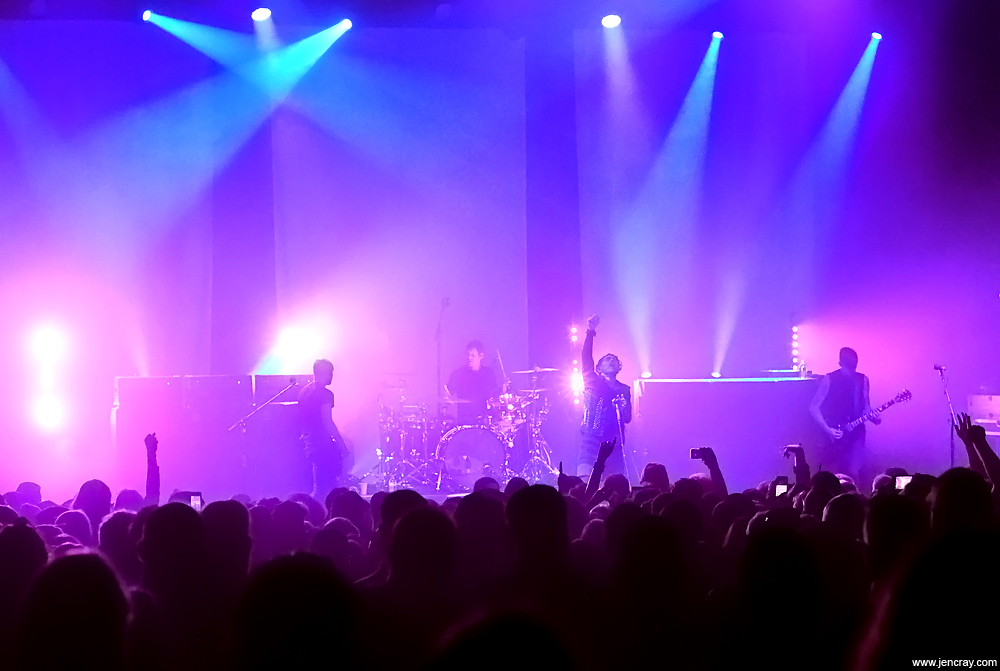 I don't know what it is about time and how tastes can change, or why a genre like emo can suddenly feel like an old friend. Maybe as the world gets more and more uncertain and unstable, we long for a time when we had the luxury of spending energy being annoyed by bands with bad haircuts and mall goth outfits. Seeing a band like AFI can, if just for one night, make even those of us who don't call ourselves a "fan" feel like its the previous decade, or pre-Trump as it will surely come to be known. And any band that can make me feel like that is a band I will gladly spend a Friday night in a sold-out venue with.
Click for full photo galleries: AFI, and Nothing. ◼
---