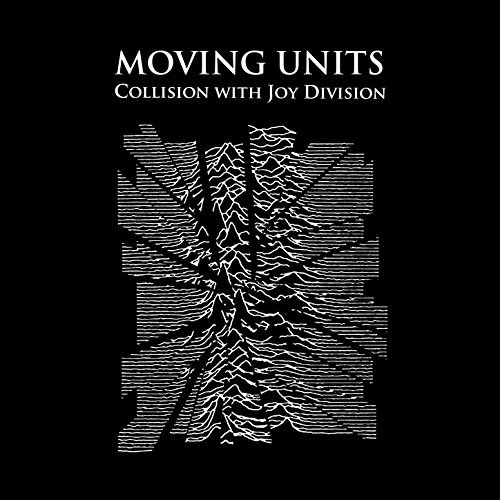 Moving Units
Collision with Joy Division
Lolipop Records
I'm always torn by these cover projects whose aim is an accurate transcription of a big name bands hits. The point isn't clear; if I liked the original it's on my hard drive, and if you're not pushing the concept in some new direction, what's the point? Having stated the obvious, these guys ARE pretty damn accurate. Nine tracks here; they do an exceptional job of sounding like Joy Division. Moving Units has its own sound, but here they channel Ian Curtis who only put out two studio albums before his death. This is a limited songbook even by punk rock suicide measures.
By day, this band is a moderately successful L.A. group that's been around for a few years. Lead singer Blake Miller does a good job of sounding like Curtis. He's not a clone, but the vocals and arrangement and sound very close to the originals with the distant, alienated sound of late punk just before it's transitioned to the gothic sound. Tracks here are arrange seemingly at random; there's not an attempt to stay true to the source albums. "Digital" emits a tight, urgent sound as the singer's world closes in on him. It's a scared new world and as technology advances he retreats to a higher and more painful level of isolation. On "Interzone" the guitars have a touch of echo that makes them sound far away and as if you only heard them through the control room monitors from outside the studio. And while "Isolation" has a slightly brighter and upbeat sound, it, too has lyrics that make you think: "Angst ridden music will always have a place in our lives."
Joy Division wasn't one of the highest ranked bands in my world; they appears as I finished my angst phase, but listening back here tells the back story: these guys were good, and left us too soon. Thanks, Moving Units, this was a pleasant piece of nostalgia that was handled with care and love.
---